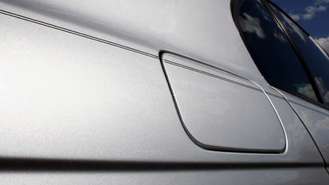 Buying new sedans can be a great experience. Luxury cars are the best of the best, and they can really be packed with features. The features below are available in most of the best luxury car models out there. Some of these include the Mercedes S Class, Audi A8 and the BMW 6 series. Here are some features to look for when buying luxury autos.
On Board Computer
Navigation and GPS systems are almost becoming standard in cars today. In a luxury car, an on board computer is a great option. It's not a computer like you browse on, but something that can control many of the aspects of your car. They can be either touch screen or use buttons, but they are right in your center dashboard for easy control. This computer can act as a turn by turn navigation system, it can control your radio, act as a Bluetooth and a bevy of other things. The cost for this can be up to $2,000, but it can be an extremely worthwhile upgrade to get.
Rearview Camera
A rearview camera is great for a few reasons. Sometimes you may be in a parking spot and can't see behind you, and this camera can let you know if there is anything in your way. Also, there may be little children near your car who don't realize you're backing up. This camera will allow to you see everything.
Park Assist
Many people hate parallel parking. Many luxury cars have this feature that can assist you while you're parking. There are sensors to help you park the car. A rear view camera can help you see what's behind you and how much room you have, and the mirrors automatically adjust so that you can see the curb.
Stereo Options
At the very minimum, you will want to make sure that your luxury car can play your iPod or other MP3 player. You may also like to listen to satellite radio, and buying a subscription to XM/Sirius can be a nice option so you can listen to hundreds of stations.
Heated Leather Seats
For the ultimate luxury, leather seats are a must, and if you live in a colder region, heated seats are even better. These seats can really make you feel toasty, even if it's snowing outside.
Sun Roof
A sun roof is a necessity, especially on those beautiful spring days. You can open it up to get a near-convertible experience as well as some more fresh air, without messing your hair up (as opposed to just opening your windows).
Safety
For safety features, you will want a few different things. ESC, or electronic stability control is highly recommended. Most luxury cars have it, but just make sure you do. Another safety feature is the lane departure warnings. These are most popular on Mercedes, but basically the car will beep or automatically steer you back into the lane if you're veering into another.
Getting a Low Price on a New Sedan
For a lot of families, buying a new sedan is a necessity instead of a luxury. A sedan is a mid-sized car that will carry a family of four quite comfortably. Another advantage is the relatively low cost of operation compared to an SUV or larger auto. A new sedan is not an expense to take lightly. Prices can range between $20,000 to $30,000 for a brand new family sedan. However, that does not have to be the actual price you pay. Here are a few tips to getting the best price on a new sedan.
Compare Multiple Dealers
One way to get the best deal on a brand new sedan is to look at several different dealers. If you have your heart set on a particular make of vehicle, then you will need to look at those dealers. But, if you are just looking for a new car and want to find the best deal, then look at what different dealers have to offer. Once you find a few prices, talk to the salespeople at each location and tell them what the other dealer will do for you. This can work to your advantage of getting a few hundred, or even a thousand dollars knocked off the price of the car.
Take Advantage of Manufacturer Rebates
Many of the manufacturing companies will offer rebates on their vehicles when you purchase them brand new. This will typically mean that the financing must go through their own lenders, but can save you a few thousand dollars off the cost of the new car. Check out the current manufacturer rebates and specials before finalizing your decision on a particular make or model, like a new Hyundai sedan or new Toyota sedan.
Know Any Dealer Incentives
To get the best deal when buying your new sedan, do a little research into what the manufacturers are doing as far as dealer incentives. This will give you some leverage when you begin negotiating for a lower price. Many times you can pick up on this as the dealer will want to push that vehicle. If you start to see this happening, begin talking about a lower price.
Seek Best Warranty
Getting the best price does not necessarily mean you will see it in the actual cost of the vehicle. A bumper to bumper, 100,000 mile factory warranty will also save you a lot in costly repairs if needed. While this is not an actual up front savings, it is a length of ownership savings. Work with the dealer that is willing to offer an extended warranty as part of the purchase price.
Miscellaneous Add-Ons
If you can't get the most rock bottom price for the car, you can still maneuver a little with some of the extras that dealers like to throw in. A lot of dealers like to add this automatically and raise the price of the new sedan accordingly. These add-ons can be fabric conditioning, rustproofing, paint sealant or other little things that you would not normally ask for. Negotiate these items into the final cost of the new sedan or ask for a lower quote.
The Top Sedans for Under $20,000
Finding good new sedans for under $20,000 isn't too difficult. These are several with a base price just under that amount that are very highly rated.
Mazda 3
At just over $19,000, the Mazda M3 had a great deal to offer among new sedans. It offers a 2.3 liter engine, and has the same platform as the Ford Focus and Volvo S40; both of which have received excellent reviews and safety ratings.
In 2004, the M3 was one of the best-selling cars in Canada, and that comes as no surprise. Its excellent price, matched with the safety features, roominess, and engine capability (26 mpg in the city, 32 on the highway, with a top speed on 118 mph) makes it a very desirable automobile. It can cover close to 400 miles on a tank of gas and will very comfortably seat five people, plus luggage.
Toyota Corolla XRS
The Toyota Corolla XRS clocks in at under $18,000, quite a bargain for such a good sedan. The Corolla has a reputation that's been around for a long time, and just keeps getting better. The engine might only be 1.8 liters, but it packs a punch, thanks to sequential fuel injection. With 26 mpg in the city and 34 on the highway it's also very economical to run.
Subaru Impreza
Subaru introduced the Impreza as a compact in 1993. Since then it has grown up and become one of the new sedans. With a 2.5-liter engine and 4-wheel drive, as well as great handling, it's a bargain for under $20,000. The mileage isn't as good as the Toyota or Mazda, with just 22 mpg in the city and 29 in the highway. But it makes up for that in its engine.
Which Models are Getting the Best Reviews?
In 2010, new sedan sales had fallen due to the rising fuel prices and the rise in economy sized small cars and the "green" hybrid. However, the family sedan is still a heavy contender in the automotive sales market with a new Hatchback, Accord and many more. Many families are also foregoing the minivan and the gas hog SUVs. Sedans offer a little more luxury with the space needed for a growing family, and a car that does not scream family for the business-minded parent.
2010 Nissan Altima: $19,900 to $24,500. The 2010 Nissan Altima tops this list with 4-door sedan that boasts three different trim packages, ranging from the 2.5 with 175 hp that gets 23 mpg in the city to the 3.5 V6 which gets 270 hp and 20 mpg city.
2010 Honda Accord: $21,000 to $32,000. Honda steps up to the plate with the new Honda Accord, a new sedan for your growing family. The Honda Accord comes in 13 different trim packages to suit every possible need. The packages range from 2.4L 177 hp 21 mpg to 3.5L with 271 hp 19 mpg.
2010 Honda Civic Hybrid: $23,000 to $27,000. Honda's new sedan comes in at number 3 in the 2010 list with four trim packages. All of the Civic Hybrid trims are 1.3L 110 hp with an estimated 40 mpg city.
2010 Ford Fusion Hybrid: $28,000. Ford brings a hybrid; the 2010 Fusion sedan. This vehicle only comes in one trim package with a 2.5L 156 hp and is both stylish and, at 41 mpg in the city, economical.
2011 Hyundai Sonata: $19,200 to $25,200. At around $19,000 for the manual transmission, Hyundai Sonata is the lowest priced new sedan. This vehicle comes in six trim packages, all of which boast the 2.4 L, but ranging from 190 hp to 200 hp. These new sedans get 23 mpg with all of the trim packages.
2010 Toyota Prius: $22,000 to $28,000. The new Toyota comes in swinging with the 2010 Prius, offering four trim packages and an impressive 51 mpg. The Prius is available with only one engine size. The 1.8 L and at 134 hp, the Prius has the smallest motor of this new sedan list.
2010 Mercedes-Benz C-Class: $33,500 to $58,000. Mercedes-Benz has two vehicles on the list today, starting with the C-Class. The C-Class rolls in with four trim packages with motor size ranging from 3.0 L with 228 hp and 19 mpg, to the massive 6.2 L with 451 hp and 12 mpg.
2010 Mercedes-Benz E-Class: $48,500 to $86,000. The 2010 E-Class steps in with a new sedan sport coupe. The Mercedes-Benz comes with four trim packages, with motor sizes from 3.5 L and 268 hp that gets 17 mpg, to the largest of the list's motor sizes, at 6.2 L 518 hp.
2010 Lexus LS: $65,000 to $75,000. The Lexus LS brings luxury to the fold with four trim packages. The engine sizes for this new sedan are all the 4.6 L, but range in HP between 357 hp and 380 hp, with all four trims getting an estimated 16 mpg.