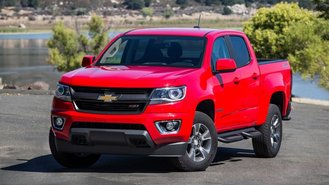 In recent years trucks have become less utilitarian and far more family friendly, but that doesn't take away from the fact that some buyers still see them as rough-and-tumble rigs designed to haul cargo and tackle rough terrain. You know who we're talking about; the type of buyers who take their fresh-off-the-lot truck and immediately dump a ton of gravel in the bed to "break it in."
Regardless of what you need a truck for, four-wheel drive is likely high on your list. We took a look at the market and picked out the five best four-wheel-drive pickups.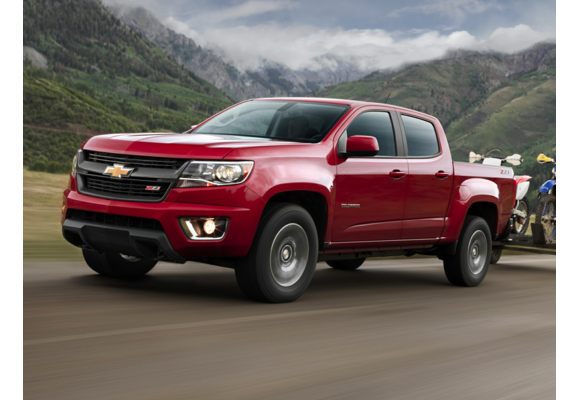 The new midsize trucks from GM are re-energizing a segment that had long been given up to Nissan and Toyota. With a wide array of engines that includes four-cylinder, six-cylinder and even diesel units, and capable four-wheel drive offerings, the Chevy Colorado and GMC Canyon are good choices for those who don't need the power or bulk of a full-size pickup truck.
The Chevy Silverado posts some of the most impressive payload and hauling figures among full-size pickup trucks. But it also offers a roomy cab and ingenious features to make hauling duties more convenient. It also offers a full-time four-wheel drive setup to make tough conditions easier to deal with.
Mechanically virtually identical to the Chevy Silverado, the GMC Sierra Denali ups the comfort and style equation considerably. This is an exceptionally plush truck, full of high-quality leather and desirable technology. The available 6.2-liter V8 is strong and the full-time four-wheel drive is a boon for drivers in less-than-ideal conditions. On top of that, there is a long list of available safety technology to keep you secure in varying conditions.
Some truck enthusiasts initially snarled at the thought of an aluminum pickup truck, but the F-150 pulled this feat off. In addition to being lighter, stronger, and more efficient than its predecessor, the aluminum pickup also features four powerful engines to choose from, including two turbocharged V6s, all of which are available with four-wheel drive.
The Ram 1500 benefits from a comfortable ride thanks to its coil rear suspension, making it arguably the smoothest of the full-size pickups. It also has a truly accommodating interior with great ergonomics and impressively slick in-car technologies. Best of all, it's available with the only turbodiesel in a half-ton pickup. This thrifty diesel makes its fuel economy ratings more crossover-like than pickup truck without sacrificing four-wheel drive or towing capability. It's a wise choice if your pickup truck is going to spend a lot of time hauling people around town or to the ski resort.