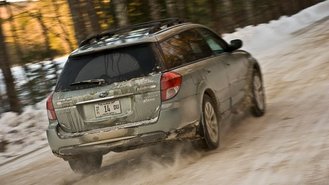 Not everyone is an urbanite. Some people need ground clearance and all-wheel drive for daily commutes or regular trips to places where the roads aren't glass-smooth, or paved at all. But drivers also want modern comforts. Here are five vehicles that represent a good blend of everything.
The 2015 Subaru Outback does a lot very well. It's a very spacious package, now with great fuel efficiency for a large wagon with standard all-wheel drive. That raised suspension makes it useful on gravel roads, while top-notch safety scores reinforce its place as an ideal rural runabout. And ranging from between $25,000 to about $35,000, the Outback is a lot of car for the money.
Another must-consider for the rural driver. The Grand Cherokee may be a plush SUV for the road, but it offers a raft of optional four-wheel drive systems and suspensions to cope with conditions ranging from rugged to arduous. On top of that, the Grand Cherokee has a vast engine lineup and offers luxurious options, making it a vehicle for all situations.
Some rural drivers like to be regal as well. There's nothing better for that than the Range Rover. The latest version is packed with so many off-road technologies that it's practically unstoppable. And yet it has also significantly upped its game in terms of creating a cossetting environment for five people inside. Few vehicles can match its feeling of lording over pretty much everything else on the road, too, thanks to great visibility and a chair-like driving position. It's never been cheap, but there's nothing that has proven so prestigious and stately after all of these years.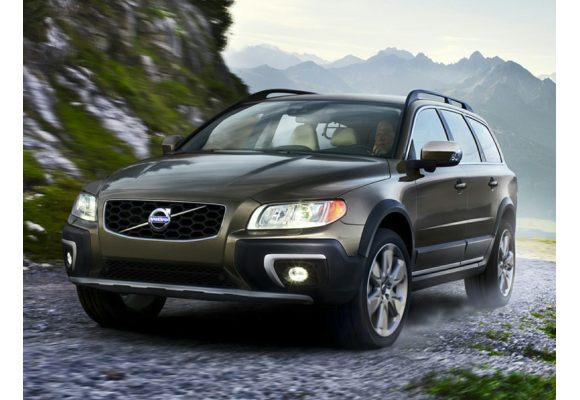 Like the Subaru, the Volvo XC70 takes a traditional wagon and jacks it up a bit. Available with an efficient front-wheel drive motor or a powerful turbocharged six-cylinder all-wheel drive model, the Volvo has what the company's wagons have long been known for: luxurious and commodious interiors packed with safety equipment. Features such as a hill-descent control also make it more capable in rough terrain than you might expect.
No longer going after suburban shoppers, the 4Runner is a talented off-road machine for way less money than a Range Rover. But unlike most other SUVs these days, the 4Runner is most at home in the dirt. It boasts a lot of off-road equipment, but can still offer seating for seven.