Automakers have always known that seniors look for certain things in a car. Chief among them is ease of entry and exit, but comfort and safety are high on the list, too. Some companies build certain models specifically to meet these needs; some senior-friendly models are a happy coincidence. Here's the best of both in our Five Best New Cars for the Elderly.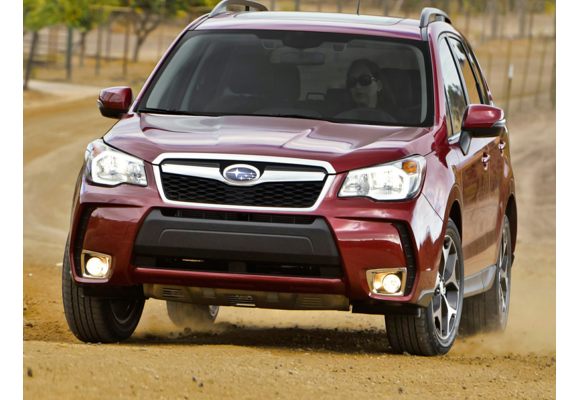 It's not just the low step-in height, great visibility and easy-to-use controls that make Forester attractive to seniors. What really sets it apart is that all-wheel-drive and traction control make it easier to command, especially in winter. The current model has also improved fuel efficiency and lowered road noise, both of which are convenience factors that appeal to seniors.
The name might make the senior crowd nostalgic for the original model, but the current one serves them well too, with wide-opening doors and intuitive dashboard controls.
Accord is spacious, especially in terms of head room, which means no one has to contort themselves into uncomfortable conditions. The current model reduces annoying road noise in the cabin, and it adds a standard back-up camera plus other assist systems (such as a warning for lane departure) in higher trim levels.
Soul is clearly marketed at a younger crowd, but we couldn't ignore the fact that both Consumer Reports and Kiplinger listed it among their best for seniors. Big doors and low step-in height make it easy to get in and out of; small but boxy dimensions make it easy to maneuver and park but still comfortably spacious. And hey, maybe it will make your grandkids that much more excited to see you.
This car has been known as a senior favorite for years. That's because it has a great combination of soft ride, roominess, quality cabin materials, style, and reliability. Toyota is trying to move away from the elderly target market, which means ride and comfort have taken a small hit in recent years in favor of handling, but it still serves the senior crowd better than most cars do. (Note: 2015 Avalon information was unavailable when this piece was written.)
Conclusion
Seniors, more than other buyers, tend to look for a car that meets their specific needs rather than a certain brand. If you're shopping for a loved one, we recommend you start out by figuring out what features would serve them best, then search for a car that has those features.