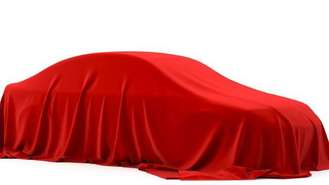 The one attribute car shoppers yearn for the most is value, and the most popular inexpensive new cars can provide it. They're affordable yet provide many standard safety features found on cars that cost twice as much. That being said, it's important to understand that price isn't everything. Safety, performance and quality should also count for something, and the vehicles below all do a respectable job of attaining each.
The Hyundai Accent is the entry level sedan that has the best warranty out of the vehicles on this list. It's enjoying improved fuel economy over its predecessors all while providing enough power and torque to help pull it through the tight confines of city traffic. In keeping with the idea of basics, the car is only available in gray, white or blue. At $13,320, it's one of the most affordable new cars on the market.
The Nissan Versa is the cheapest car on this list, while still offering a little more in terms of performance while simultaneously maintaining its resale value. It's offered with a 5-speed manual transmission for those who prefer to shift their own gears. It's a solid car and very good value at $11,770.
The Kio Rio shares the same chassis as the Hyundai Accent, and at $14,150, it's slightly more expensive. In base trim, it's only available in two colors (Aurora Black and Signal Red). Like all the vehicles here, it comes standard with four airbags while still coming up short in terms of creature comforts, unless or until you'd want to spend $2,000 or more for options.
At $14,875, the Toyota Yaris is one of the best deals on the market, period. For the base starting price you get air conditioning and antilock brakes, along with electronic stability control. Like most hatchbacks, the size makes it easily maneuverable. It's an extremely reliable car, and one that keeps its resale value, making it an outstanding long-term bargain and the best value out of this group.
With A/C, power windows, CD, antilock brakes and more, the Soul offers a lot of car for $14,650. Add to that a sprightly 1.6 liter engine and the most interior space out of this group and it shapes up to be an excellent bargain. It also comes standard with a 6-speed automatic transmission, which is pretty much unheard of in this class. With a solid safety record and an excellent powertrain warranty, it's an extremely solid choice for taller occupants who place a premium on space.