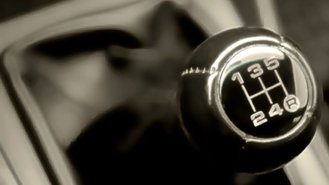 Choosing to drive an automatic or manual transmission usually comes down to personal preference. People who like to be in total control of their driving experience enjoy the manual car. Before making the final choice look through the pros and cons of a manual transmission.
Pros
Most manual transmission are less expensive than the automatic counterpart. If you have a tight budget and you are looking to get the best bang for your buck, you should consider a manual. When browsing through the dealerships looking for the perfect vehicle you might have trouble locating the cars with a manual transmission. Since they are less popular than the automatic versions, you may have to special order.
Another benefit of the manual transmission car is fuel economy. Since these vehicle shift differently they tend to save money on fuel. When you drive every day to work or school, fuel costs weigh in on how much you spend each week for transportation. If you don't mind the added work of shifting gears a manual vehicle can save you money.
One of the most important advantages of owning a manual transmission car is the ease of maintenance. Most mechanics prefer to work on manual cars rather than the more complicated automatics. You may even be able to do some of the easier maintenance yourself. You should consider this in the long term costs of owning a car.
Cons
Probably the biggest disadvantage of a manual transmission car is initially learning to drive. People who are not coordinated or are easily distracted will find driving a manual vehicle difficult. Drivers need to be focused on the road and the traffic to make sure correct shifting slows down and speeds up the car properly.
Another negative aspect of driving a manual is shifting in heavy traffic. If you drive through the city when going to work or school, you may get worn out by all of the shifting -- especially after a long day. A manual transmission requires you to downshift when you come to a stop. You also may have more difficulties when stopping on hills or even stop lights. Some people love the control this offers, while most people want easy, almost mindless driving.
A final disadvantage of owning a manual transmission is the resale. Since most people today are looking for an automatic, you may have more difficulty finding a buyer for a manual car. Again, it all comes down to personal preference. You need to decide what is important to you and if you enjoy driving a manual car. There are lots of vehicles to choose from, so find your perfect ride and enjoy the driving experience.