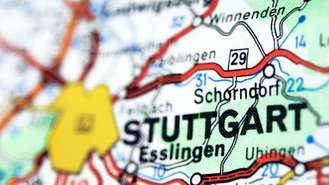 Mercedes-Benz cars have been well-known in the automobile industry for decades. The name signifies quality, dependability, endurance, and performance to car buyers around the globe. Mercedes-Benz, a leader in the luxury car market, is still at the top of the charts in customer reviews and satisfaction.
Mercedes-Benz was founded by Gottlieb Daimler in Stuttgart, Germany as a part of the Daimler Motoren Gesellschaft (DMG). Mercedes-Benz designed and built the first gas-powered motorcycle, and converted a steam-engine to a gasoline engine for automobiles in 1886. In 1900, Mercedes-Benz developed its official trade name, and designed a custom engine under the name Daimler-Mercedes. The engine was a success, and the first Mercedes-Benz car was released for sale in 1901 as the Mercedes 35 hp. The name of Mercedes was then applied to a series of models released for sale to the public.
The cars were an instant success with consumers. The high performance machines amazed the car industry with speeds reaching 60 kmh, beating all other cars in their class. Within the year, sales were at record levels, and Mercedes-Benz had made its mark in automobile history.
Mercedes-Benz is still headquartered in Stuttgart, Germany, where the main production facilities are located. However, there are numerous plants in approximately 22 countries, including the U.S., Austria, Canada, Brazil and Mexico. The first Mercedes-Benz factory outside of Germany was in Argentina, and it is still in operation today. Mercedes-Benz produces a wide range of passenger cars, trucks, buses, vans, motorcycles and bicycles, and continues to be a major player in the automobile industry.
Start your search for a new Mercedes Benz here >>
How Should I Buy a Mercedes Import?
If you are thinking of buying a Mercedes import and having it shipped to the U.S., there many things to consider. Knowing what is required to import a vehicle into the country can save you time, frustration and money.
Check in the U.S. Before You Buy
Before you consider buying an expensive Mercedes-Benz import, check online to make sure a comparable model Mercedes is not available for sale here in the United States. If you can find a similar model Mercedes available for sale here, you may save yourself a lot of time and money versus importing one yourself.
Ensure the Car Meets U.S. Standards
If you choose to import a Mercedes-Benz, make sure you have it inspected before it leaves Germany. If you purchase the Mercedes from a reputable exporter, the export company should have the vehicle tested for you. However, if you are purchasing a used Mercedes from a private individual, make sure the vehicle is tested to see that it can pass American standards for smog or emissions testing. If not, you may have to spend thousands of dollars to be able to drive the vehicle in America.
Choose a Reputable Exporter
If you're like most customers that purchase import vehicles, you'll probably buy one from an exporter. Go online and check the reputation of the export company by searching for other clients or customers that have used the company. You could save yourself a lot of time and grief by spending a couple of hours online.
Budget for Duties and Taxes
When considering the cost of an import Mercedes, budget for any duties or taxes that will need to be paid before you can claim the vehicle. You'll be required to pay the import tax on the vehicle before you can drive it away. In most cases, import duties or tariffs run about 2.5 percent of the cost of the vehicle. Make sure you have this money available before the vehicle arrives.
Let a Forwarding Agent Help with the Paperwork
Importing a vehicle usually requires a lot of paperwork. This can often be confusing or even overwhelming. Consider contracting a freight forwarding agent experienced in claiming imported vehicles to help with the import and claims process.
A good freight forwarding agent can not only help you with the paperwork, they can also arrange delivery of the vehicle to your home. Although a forwarding agent may charge you up to a couple of thousand dollars for their services, they will usually save you money in the long run. Consider how much it would cost to you to send the vehicle back to Germany, and then start over if mistakes are made.
Where Can I Find Customer Reviews of Mercedes Convertibles?
When you are thinking about buying one of the different Mercedes convertibles, take some extra time to research the options available to you. Buying a Mercedes is not something you want to take lightly. Mercedes convertibles are a large investment of your money. Customer reviews for Mercedes can be found in a few different places.
Local Mercedes Dealer
Your local Mercedes dealer will have testimonials from past customers that have bought different types of Mercedes. This is a good place to start, but should be taken for what it is worth. For the most part you are going to be reading testimonials from satisfied customers. Some of these may have been solicited by the dealership to show future customers some positive information about the cars they sell.
Online Reviews
There are many different websites you can turn to for different types of consumer reports and reviews. Car enthusiasts love to share what they like and don't like with anyone who will listen. The many online forums that deal with Mercedes will give you an honest look at what people have to say about Mercedes convertibles, or other types of vehicles.
Mercedes Website
Another place to find customer reviews is the official Mercedes website. There you will find all the information you need about the different Mercedes models, including different Mercedes convertibles.
Specialized Consumer Websites
Because of the Internet, many people are free to voice their opinions about what they like and do not like about everything you can imagine. Real, honest reviews about Mercedes convertibles can be found at a My3Cents.com.
Another website for finding customer reviews is ReviewCars.com. This website gives detailed reviews about different aspects of the Mercedes convertibles like handling, mechanical problems, safety issues, and other technical data.
Previous Owners
Check with previous owners about their experience with their car. Ask them specifically about any problems they experienced while owning the Mercedes. Previous owners can be a wealth of information.
Print Magazines
Consumer Reports or major car magazines, such as Motor Trend and Car and Driver, give reviews of Mercedes convertibles. You can also look into the back issues of these magazines for reviews of previous years' models.
How Can I Keep Up with Rebate Offers on Mercedes Convertibles?
When you are in the market for a Mercedes convertibles, timing your purchase just right could lead to saving thousands of dollars. Rebates, deals and promotions offered by manufacturers can result in considerable savings, and Mercedes-Benz vehicles are no exception.
Join the Mercedes-Benz Mailing List
Perhaps the easiest way to stay on top of upcoming rebates and sales for Mercedes convertible is to join the Mercedes-Benz mailing list. You will receive regular updates about promotions offered by the prestigious car manufacturer. In order to join the mailing list, simply visit their website and look for the "Receive Updates" link near the top of the page.
Create or Subscribe to RSS Feeds
RSS (Really Simple Syndication) Feeds are another excellent way of receiving frequent and relevant updates on almost any topic you can imagine, including Mercedes deals and rebates. Use your favorite search engine to search for sites that offer information about deals and sales, and then subscribe to their RSS feeds.
If an RSS feed is not available for certain websites, you can create your own feeds using free software or websites designed for this purpose. There are many options to choose from for creating your own RSS feeds and most are very easy to use.
Join Forums and Enthusiast Sites
Search for user forum websites or enthusiast sites that cater to fans and owners of Mercedes-Benz automobiles. There are many to choose from, and you will be able to sign up for newsletters or subscribe to message threads that will have the latest updates sent to you by email.
Members and subscribers on these types of sites often have access to limited mailings or preferred customer information they pass along to other site members. This means you might be made aware of special deals or promotions not available to the public at large.
Bookmark CarsDirect
CarsDirect is a great place to research incentive and rebate information for any type of vehicle, and the site always has the latest Mercedes-Benz rebate information available. In order to view the latest incentives from Mercedes, just go to the CarsDirect main page and look for the "Incentives and Rebates" link on the left side of the page.
Once you click through to the Incentives and Rebates area, find the link for "Mercedes-Benz Rebates" near the bottom of the page. Again, click through to that page and then bookmark it. Press "Ctrl + D" on your keyboard and you will have instant access to the latest Mercedes incentive information.