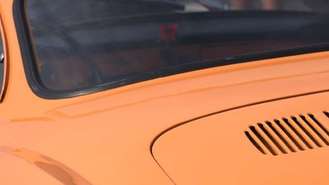 Volkswagen cars come from a manufacturing company based in Wolfsburg, Lower Saxony, Germany. It was originally established in 1933, and has since grown into a huge multinational corporation, with factories in Europe, North America, South America, Asia and Africa. Volkswagen vehicles are currently being manufactured in all of those locations, but not all factories can make every single Volkswagen model. So the availability of each Volkswagen model in each region varies. The following is a brief description of some major regions of the world in terms of which Volkswagen models are made there.
North America
Throughout North America, there are a large number of Volkswagen manufacturing plants, so there is a wide variety of different Volkswagen models currently being manufactured there. North American Volkswagen models include the City Golf, the City Jetta, the CrossFox, the Derby, the Eos, the GLI, the Gol, the GTI, the Jetta MkIV, the Jetta MkV, the Jetta Wagon, the Lubo, the New Beetle, the New Beetle Convertible, the Passat, the Passat Wagon, the Passat CC, the Rabbit, the Routan, the Sportvan, the Tiguan and the Toureg. Not all of these models are produced in all countries in North America, but they are more easily available because shipping is overland.
Europe
Europe has even more Volkswagen factories than North America, so it also manufactures a wide variety of different Volkswagen models, including the Caddy Life, the Eos, the Fox, the Golf Mk6, the Golf Plus, the Jetta Mk5, the Multivan, the New Beetle, the Passat Mk6, the Phaeon, the Polo Mk5, the Scirocco, the Sharan, the Touran, the Tiguan, the Toureg and the Volkswagen Routan. Europe is a great place to buy any of these models.
What's the Highest Rated Volkswagen Sedan?
The Volkswagen car in the form of a sedan is wide and varied. There are many different cars and trim models to choose from if you're looking for a 4-door family-sized car from this German auto manufacturer. The Volkswagen Passat and the Volkswagen Jetta are the two highest rated of the sedan options. Trim models like the Jetta Sportwagen, are especially popular amongst those with the budget available to afford a sportier version of this mid-size vehicle. Read on for a brief comparison of the Passat and the Jetta, the two most popular Volkswagen sedan vehicles on the market today.
Volkswagen Passat
The Volkswagen Passat came to replace the Beetle as Volkswagen's highest selling automobile when it was first manufactured and presented to the public during the model year 1973. Since then, the Passat has undergone numerous redesigns and expansions, but it has always retained its traditional sedan design. Recently, Volkswagen introduced a coupe version of the Passat as well, but this is marketed under the name "Passat CC."
The Volkswagen Passat has consistently had one of the more powerful sedan engines on the market for its time. With each of the six major redesigns of the Passat frame and interior, the manufacturer upgraded the standard engine to match the standards of the contemporary car selection. Most Passats come complete with at least a 2.0-liter I4 motor, though many of them have larger and more powerful motors than that.
The Passat is a family car and is not intended as a prime luxury vehicle. Still, there are luxury options available in different trim models of this popular sedan. As technology has advanced, so too has the design of the interior and the amenities featured in the Passat. Passats come standard with keyless entry today, climate control, sound system and more. Additional options include leather seats, enhanced sound system and a DVD entertainment system for the rear seats.
Volkswagen Jetta
The Volkswagen Jetta began its existence as a variant of the Golf, but with added trunk space and a slight body redesign. At this point it is much larger than that. With each subsequent redesign of the vehicle over the years, it has gradually become more sedan-like and closer to the design of the Passat. The Jetta still retains a unique design feel and more hatchback inspired approach than the Passat. These two cars are nonetheless distinguishable to this day.
The Jetta also comes with a variety of different trim options, including the sporty Jetta Sportwagen model that features a powerful engine and a host of luxury amenities. Still, the Jetta is a popular choice of car for families that intend to carry large amounts of luggage or several people in the vehicle at once. It is spacious enough to hold a good amount of passengers or other cargo.
What's the Average Cost of a Volkswagen Convertible?
If you are interested in buying a used Volkswagen car, check out the convertible. You may be interested to know how mileage can affect the pricing of certain makes and models of these popular rag-tops. A used Volkswagen sports car with a low number of miles on the odometer will almost always fetch a higher price than one that has been driven for more miles—if all other factors and variables are essentially the same.
Mileage not only affects average sales price, but also the average trade in value and private party sales value of a VW convertible. Here's how the number of miles on the odometer of a particular vehicle can cause it to be worth more or less money.
Example of Pricing for a VW Convertible
In order to show you how mileage directly affects the price of these types of vehicles, we'll provide sample pricing information for a 2001 Volkswagen sports car convertible. For our example, look at the 2001 Volkswagen Cabrio GLX 2-door convertible. This particular model is no longer sold by Volkswagen. However, it is still a very popular vehicle on many used car lots.
We'll assume that the vehicle is in excellent condition, has been well maintained and had only one owner. Pricing information for our example comes from the Kelley Blue Book Pricing Guide, and is for a 2001 Cabrio convertible being sold in the Southeastern United States. Pricing will vary slightly in other parts of the country. However, for our example, pricing from this region should be more than sufficient.
The Configuration
The 2001 Cabrio GLX convertible comes only with standard VW accessories and options for this model. With the GLX trim level, the 2001 Cabrio shipped with following standard features and options:
4 cylinder 2.0 liter engine
Automatic transmission
Power windows and door locks
Air conditioning
Power steering
Tilt wheel
Cruise control
AM/FM/Cassette Stereo
Dual front and side airbags
4-wheel ABS
Leather seats
Alloy wheels
As configured for the purposes of our vehicle, the car does not come with any additional aftermarket accessories, improvements or options that may affect the value. In determining the price difference of identically equipped GLX Cabrio vehicles, we'll consider the number of miles on the odometer to be the only difference that should be noted.
The Pricing Data
Assuming that all other equipment, options and other variables for the vehicle are the same, the difference in prices for vehicles with varying mileage on the odometer are as follows:
2001 Cabrio GLX (mileage: 50,000 miles)

Average suggested retail value: $7,455
Average trade-in value: $4,425
Average private party selling price: $5,905

2001 Cabrio GLX (mileage: 85,000 miles)

Average suggested retail value: $6,780
Average trade-in value: $3,750
Average private party selling price: $5,230

2001 Cabrio GLX (mileage: 150,000 miles)

Average suggested retail value: $5,455
Average trade-in value: $2,425
Average private party selling price: $3,905
How Do I Buy a Volkswagen Import?
Before you jump right in to purchasing Volkswagen cars and an import from abroad to bring into the United States, it's crucial that you are aware of some facts and risks that you take when you buy a car in this fashion. There are a few ways of getting around the risks of damage to the vehicle; faulty advertising and expensive taxes. Read on for some of the tips that every Jetta import or Volkswagen Beetle import purchaser should keep in mind before buying his or her vehicle.
If possible, hire a proxy. One of the most important parts of purchasing a car is inspecting the car for signs of prior damage and test driving the vehicle to be sure that it works properly and is a good fit. Unfortunately, this is not likely to be possible if you're importing a vehicle from another country. If at all possible, you should have a trusted friend or acquaintance in the country of the vehicle's origin test drive the vehicle and inspect it before you agree to the purchase. However, if this isn't possible either, the next best option is to drive a model of the same car in your country first. This will at least give you a sense of how that particular type of vehicle drives and is constructed before you complete your negotiations.
Deal with customs early. Expect to pay customs tax fees for the vehicle that you purchase abroad and import into the United States. These fees may be required of you by both the country of origin and the country of destination as well. The best way to ensure that your car isn't held in transit is to research the customs procedures before you begin to buy a car. Make sure that you've filled out the proper paperwork and applications. With this information handy, you'll be best prepared to get your vehicle through customs as quickly as possible and without having to wait for weeks or even months.
Beware of taxes. Another important thing to keep in mind is that many countries charge different types of taxes on vehicle than the United States. Thus, you may end up having to pay even more money for the import vehicle that you buy than you expected. VAT, or Value Added Tax, is very popular in European countries and can add quite a bit to the total cost of a car. Research the taxes in the country of origin to be sure that you know exactly how much the car will cost you.
Ensure the car arrives safely. Perhaps most importantly, you should hire a good car transport service to protect the car as it travels to your location. This will ensure that the vehicle reaches you without any damage.
Ask a dealer or professional for more assistance with buying an import car.
How Can I Find Information About Volkswagen Rebates?
If you are searching for a deal on a Volkswagen car, specifically a convertible for sale, you should be aware of any upcoming rebates that might be offered on a specific model. Using available online information and news about Volkswagen vehicles, as it becomes available, is an excellent way of making sure that you don't pay too much for your next VW convertible. So, here is a an easy to follow guide that will help you make sure you are always on top of any deals, promotions or rebates that might coming in the future—so that you can plan your VW purchase and save the most money possible.
Create an E-Mail News Alert
If you use the popular Google News site to view news articles, then keeping up with the latest VW rebates is a snap. Simply visit the Google News and type the search term "Volkswagen Rebates" or "VW rebates". You will then be shown a list of relevant news articles. At the bottom of the page there will be a link that will allow you to create an email alert for "Volkswagen rebates".
Click the link and follow the on screen instructions for having alerts sent to you via email any time there are news articles that refer to VW rebates. You will find that these alerts can be an invaluable source of timely information that will help you save money on your next VW convertible purchase.
Subscribe to an RSS Feed
RSS (Really Simple Syndication) is another excellent way of receiving up-to-the-minute updates about almost anything—including VW rebates. In fact, Volkswagen makes it easy to sign up for RSS feed updates at their media website. On their site, you can register to receive an RSS feed which you can use to receive the latest news and offerings from VW.
Follow VW Forums
Through a search engine, find forums that contain messages and posts regarding popular VW model convertibles. Once you have found a couple of active forums, register as a member and subscribe to receive updates via email to certain message threads that discuss VW rebates. This is an excellent way to find unadvertised deals and rebates that might not be publicized in other places. Members and posters on these types of sites are usually very in tune with what type of deals are available and like to share their knowledge with other forum members.
Sign Up for VW Enthusiast Newsletters
Look for VW enthusiast websites. If the site has a newsletter available, make sure to sign up to receive a copy periodically via email. This will also help you stay abreast of any deals or rebates that might be available, as the publishers of enthusiast sites are usually very good at keeping their newsletter subscribers advised on money-saving VW deals. Even if the newsletters don't contain information on rebates, they will contain other valuable news that can assist you in your search for the VW convertible of your dreams.
How Do I Get the Best Deal on a Volkswagen Minivan?
Among Volkswgen cars, the minivan (also known as a microbus or a hippie van) was very popular in the counter culturemovement of the 1960s and 70s. The minivan price ranges from $25,000 to $42,900 and varies with the specifications of different models. It's possible to get good minivan deals if you do your research and compare quotes from different dealers.
How to Get the Best Deal on a VW Minivan
The easiest way is to go online and get quotes from different dealers. Take advantage of the competition, to get the best price. You could also use the help of an online quote comparison tool that allows you to choose the best price offered by multiple dealers in your area.
You should determine the fair price of the minivan. You can do this by finding out the invoice price. This is the price at which the dealer purchases the vehicle. Subsequently, make an offer that's at least $500 less than the invoice price. If the manufacturer is offering the dealer any rebates or incentives, negotiate your offer even further. Although this isn't the price you will end up paying, it's always best to make a first offer that isn't high.
Find out the current rebates offered on the minivan of your choice. If you decide to take the rebate, don't let the dealer convince you that it's the best deal you can get. Shop around for new car quotes from at least three dealerships before you make a choice.
Minivan incentives can help you buy your VW minivan at a lower price. These are secret cash incentives offered by the factory to the dealer, and these can be as high as $2,000 to $5,000. Dealers will often give up most of these incentives to reach their sales target. To find updated information on dealer incentives, research the Kelley Blue Book and NADAguides.
If you do your research well and use negotiation techniques, you can get the VW minivan of your choice at a much lower price than that first quoted by the dealer.
Related Questions and Answers
What Are the Most Popular Volkswagen SUV Models?
Noted for fine engineering, the Tiguan has made a splash across the U.S. as the most popular of the Volkswagen SUV models. The company continues to develop the Touareg with features such as a 38 kW electric motor hybrid option. Volkswagen announced in 2010 the "Tiguan achieved its best month ever, selling 2,551 vehicles, a 42 percent increase" in December compared to December 2009. Volkswagen sold 806 of the Touaregs in December 2010 in the U.S., a 68.3% increase over the 479 units sold in December 2009. Total year-to-date figures in the United States in December 2010 were 20,946 Tiguans and 4,713 Touaregs, representing increases of 50.7% and 7.3% respectively over the previous year. Internationally, the Volkswagen Tiguan rates highly with drivers as well. Particularly China, Germany and the Asia Pacific region.
Where Can I Buy Rebuilt Volkswagen Engines?
Rebuilt Volkswagen engines remain popular, due to the proven engineering that defines this make, as well as nostalgia and affection for the design and style of cars like the Beetle. The Internet offers quick browsing of alternatives by typing in phrases like "VW" and "rebuilt engine". Sites such as GEX INTERNATIONAL and HIPERFORMER offer rebuilt options for Volkswagen diesel and gas engines. Many of these sources will ship engines to locations across the U.S. Other vendors focus more on local clientele within driving distance and don't ship. Check newspaper classifieds for rebuilt engines. Open up business telephone directories to find more listings. In the section "Automobile Parts and Supplies - Used and Rebuilt" look for sellers specializing in Volkswagen.
What Is the Average Price of a Used Volkswagen Passat Wagon?
Prices for a used Volkswagen Passat wagon offer the buyer an affordable vehicle built with a reputation for a strong wagon. Differences in mileage and condition for this popular wagon will create slightly higher or lower prices. 2009 vehicles average about $22,000, and 2008 and 2007 vehicles average about $19,000. Of course, going to earlier years results in a lower average price. 2004 vehicles will sell for about $8,000 on average. You can find used Passat Wagons in the early 1990s era, averaging about $2,000. If the accessories are in good condition, i.e. air conditioning, compact disc player, power seats, heated seats and moon roof, the price will average a couple hundred dollars more. Private parties usually sell for a little less than dealers.
What Is the Best Selling Volkswagen Sports Car?
Volkswagen produces a number of sturdy high performance vehicles, but the GTI has the honor of being the best selling Volkswagen sports car. Year-to-date sales through December 2010 were 13,755 cars compared with 7,932 in 2009 in the United States. Launched in 1976, the Volkswagen dealer network sold "ten times the planned sales volume in its first year on the market", according to Volkswagen. According to readMedia, the 2010 Automotive Performance, Execution and Layout (APEAL) study by J.D. Power and Associates identified the GTI as having the "most appeal" in its category of Compact Sporty Cars, reported by consumers. The turbocharged 2.0-L 6-speed vehicle delivers 200 horsepower and goes 0-60 mph in 6.8 seconds.
Which Volkswagen Automobile Has the Highest MPG?
Sturdy vehicles and safety serve as the hallmark of Volkswagen automobiles, but a couple models have great fuel efficiency also. Jettas and Golfs offer the best gas mileage in the U.S. according to www.fueleconomy.gov. In the diesel category, the 4-cylinder 2.0L Jetta and SportWagen with automatic transmission obtain 30 mpg city and 42 mpg highway for 2011 models. The diesel-powered 4 cylinder 2.0L Golf with automatic transmission, obtains 30 mpg city and 42 mpg highway as well. The 2010 gasoline engine Jetta obtains 24 mpg in the city and 34 mpg highway. When shopping for used Volkswagens with good gas mileage, consider the 2009 4-cylinder 2.0L manual 6-speed Jetta Diesel that gets 30 mpg city and 41 mpg highway. Internationally, the Volkswagen Polo achieves almost 75 mpg according to Top Speed.