These days, it seems like people are trying to save money wherever they can, and discounts on car insurance can certainly help with that quest. There are plenty of ways to get some money-saving discounts on your car insurance, and we're going to lay out the 10 most common ones for you.
Get Free Car Insurance Quotes >>
Bundling Discount
If you buy multiple types of insurance from the same provider, they are often happy to give you a discount. That means if you get your life insurance, auto insurance and home-owners insurance from the same company, they will likely package them up in one bundle that costs less than all of them separately. With most companies the more types of insurance you bundle, the more you save.
Club Membership Discount
Certain clubs and organizations, like auto clubs and credit unions, have worked out deals with various insurance companies to provide discounts to their members. In fact, some of these discounts can apply not only to your auto insurance, but also to your other types of insurance coverage. Not every club or organization has these types of deals in place and not every insurance company honors them, so it's a good idea to check with all the organizations you are a member of and find out what discounts (if any) they have arranged and with what companies.
Defensive Driver Discount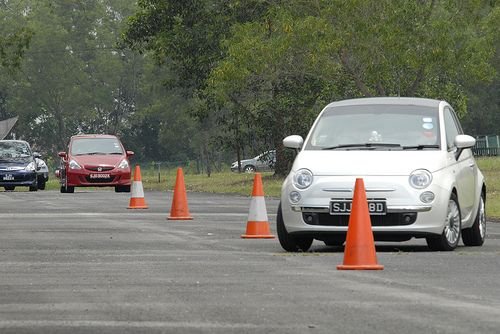 Taking defensive driving courses is another way to get a discount on your auto insurance rates. Just like all discounts, not every insurance company will cut your rate for this, but many do. It can represent as much as 10 percent off on your premium. As an added benefit, taking these classes can also make you a safer driver. This is what we call a win-win.
Get Free Car Insurance Quotes >>
Equipment Discount
Buying a car with safety or security equipment like automatic braking or a passive alarm system can bring discounts on your auto insurance. Even having some of those types of items installed aftermarket can often save you money. A lot depends on the type of equipment and the insurance company, but it is a discount worth pursuing.
Good Student Discount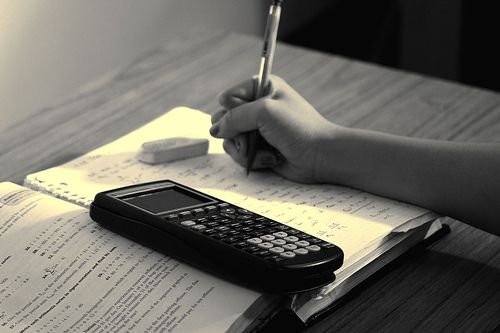 This discount is one that can vary greatly between companies in both savings and qualifications. In general, though, if you fit into the category your provider defines as qualifying for the "good student discount," your insurance carrier may cut your rates. In fact, companies often provide discounts in excess of 10 percent. The theory behind this discount is that good students are better drivers.
Generally, the discount only applies to full time students and the specifics of what the company considers "good" varies between carriers. For some companies it's a GPA in the upper 20 percent while other are happy with a B average. In some cases, companies consider a "good student" one who makes the Dean's List. Usually there is an age limit, too, but the discount applies to both high school and college students. Just like all of these discounts, this is not necessarily universal.
Good Driver Discount
This one sounds pretty obvious: a discount for being a good driver. Interestingly enough, not all companies offer this as some of them just figure the numbers into their base quotes—you get the best rate if you have no violations and then violations make your rate higher. Even what qualifies you for a "Good Driver Discount" can vary between providers and sometimes there are factors other than your driving record that com into play like location, where you park your car, etc. This is another discount that can vary greatly between companies, but you could save as much as 20 percent if you qualify—so it's definitely worth the time to explore it.
Low-Mileage Discount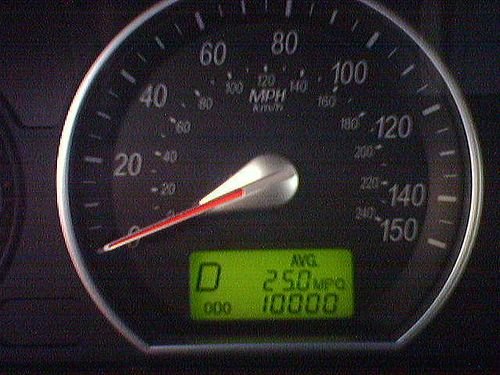 Many people have cut down on driving in recent years and if you are one of them, it might make you eligible for low-mileage discounts. The idea behind a low-mileage discount is that the less you drive, the less chance you have of getting into an accident and costing the insurance company money. While not every company offers these, the ones that do you might be able to save as much as 10 to 15 percent off your insurance premium. If you've recently changed jobs and your daily commute is shorter than it was before, make sure to contact your insurance agent to see if your reduced weekly mileage makes you eligible for a discount.
Get Free Car Insurance Quotes >>
Military Discount
Anyone who has been in the military knows that military discounts can be quite beneficial. You can find them in all lines of business, not just insurance. Many auto insurance companies provide discounts for current and former members of the military and their families. Who qualifies can vary from company to company, but in general, current members of the military are always eligible for this discount. Of course, that applies only to companies that offer a Military Discount and not all of them do. The amount will be different with different companies, too.
Multiple-Car Discount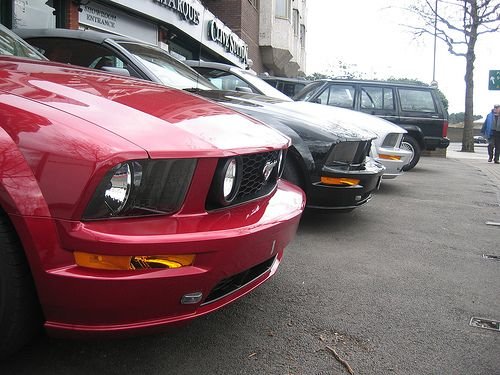 Much like bundling, insuring more than one car can get you a multiple-car discount. While not every company offers these types of discounts, most do, and the amount can vary depending on many factors. The insurance company will, of course, affect the discount, but so will the year, make and model of the vehicles, the number of cars and other factors.
Interestingly enough, it's possible in some instances to insure two cars for less than the price of insuring one of them. Of course, that's not the most common situation, but it's assured that if your company offers this type of discount you will save money with it.
Payment-Method Discount
A lot of insurance companies offer a discount if you set up some form of automated payment. This can be an auto debit to a checking account, a scheduled charge to a credit card or something else. Check with your insurance company to see what discount, if any, they offer and what the terms and conditions are.
Remember, most of these discounts are cumulative, so if you've got several of them, you might really be able to save. Even if you are only eligible for one or two, though, be sure to claim them. That way you won't be paying more than you really need to for your auto insurance coverage.
Photos provided by: