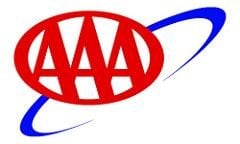 Triple AAA car insurance is offered by the Automobile Association of America, also known as Triple A and AAA. Although the company is more known for its roadside assistance, they have created a niche in the insurance market as well. If you are contemplating getting Triple AAA car insurance, here is some information that could help. AAA basically offers 3 types of auto insurance: coverage for others and their property, coverage for you and your passengers, and coverage for your assets.
Get Free AAA Insurance Quotes >>
Roadside Assistance
AAA car insurance is famous for its emergency road service. If something goes wrong on your trip, all you need to do is call them. They offer 24-hour roadside service. If you have a flat tire, your spare tire will be installed. If no spare tire is available, the vehicle will be towed up to a certain number of miles, as specified in the policy. This service also is helpful if your keys are locked inside your vehicle. If the service provider cannot open the car, locksmith service or reimbursement for commercial locksmith service will be provided, up to the prescribed amount. If you run out of fuel, you will be supplied with enough fuel to reach the nearest service station. If you are an AAA Basic member, you will have to pay for the fuel. Other services include toll free assistance, battery service, extrication or winching services, reimbursement for services and roadside or repair check acceptance.
Guides
AAA Car Insurance is also known for their helpful guide and map tools, free for those who are part of the service. These maps and guides give you turn by turn directions, making sure you have the tools to find exactly where you are going when going on a long trip. All you have to do is call the prescribed phone number and speak to the representative, giving details of your membership.
Customer Service Record
AAA car insurance is also known for its customer service track record. The company has friendly and fast customer service that looks out for the customers and insurance holders. The discounts given to AAA car insurance holders at various businesses nationwide are also looked at as a benefit of their car insurance.
What's Offered in the Policy
AAA includes coverage for the following:
Liability Insurance: States have their own laws pertaining to the minimum mandatory liability coverage.
Uninsured Motorist: Under this coverage, if you are injured in an accident and the person at fault does not have auto insurance coverage, your insurance will cover it.
Comprehensive Coverage: This protects members from theft, storm damage, and other situations that are not the result of a collision.
Medical Coverage: If you are an AAA policy member and injured while walking on the road, or in someone else's car, you can claim medical costs.
Collision Coverage: You are covered here if your vehicle collides with something other than another vehicle.
Rental Car Reimbursement: If you have comprehensive or collision coverage, and your vehicle is out of service for over 24 hours, you will be reimbursed for rental car expenses.
While the liability coverage is mandatory, all the others are optional depending on what you choose and pay for.
Disadvantages
Triple AAA car insurance is only available to its members. That means you have to have an annual membership to use their benefits. The membership may cost between $60 and $100. It depends on how many benefits you buy, and the number of persons included in the plan.
Another disadvantage is that extrication and winching services are not included for snowbound vehicle recovery. Service providers will not shovel snow, mud or sand to tow your vehicle. Moreover, if you are in an area that is not defined as a "road," this service is not applicable to you. For example, vehicles will not be recovered from beaches, vacant lots, playgrounds, creek beds, open fields, boat ramps and forest or private roads.
Creative Commons photo by abraham.williams