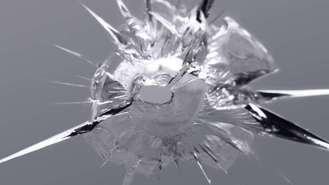 CDW insurance (Collision Damage Waiver) is a type of rental car insurance that is usually required to cover any rented car. This auto insurance coverage is similar to collision insurance coverage, except that it applies only to cars which are rented. CDW insurance, like collision insurance, helps to pay for any damages to your rented vehicle caused by an accident where you are at fault. This way, car rental companies protect their vehicles and are at less risk of losing money.
The CDW is actually something experts call an "insurance waiver." It generally only covers damage to the rental vehicle itself.
Other Rental Car Insurance
Drivers who want to properly insure the value of a rental car will often take out a number of waivers or insurance items from the rental car company. A CDW is often included in a "standard" contract that a rental car agency presents to a customer when you signs out the car. However, it is up to you to find out specifically what is and is not covered, and to make good decisions for insuring your short term use of the vehicle.
Make sure you take a look at the documents a rental car company hands you for rental car insurance, and figure out how a CDW will or will not work in your favor.
Advantages of CDW Insurance
CDW insurance can be advantageous for multiple reasons, as described below.
Saves Money in a Crash
If you are involved in a car accident while driving a rented vehicle, CDW insurance means that you won't have to pay for all of the damages. The rental car is covered up to some amount, so you won't be emptying your pockets to cover the costs.
Drive with Peace of Mind
The charge for CDW insurance can be worth the advantage of driving without worrying about getting in an accident and not being covered. Driving without insurance isn't just risky, it's usually illegal. With CDW insurance, and whatever other insurance the rental company requires, you can drive comfortably and legally without worrying about potential damages.
Convenient
Most of the time, you can take care of your CDW insurance with a single payment to the rental company when you rent the vehicle. Also, if you have the car for a short period of time you have less time to get into an accident, making you a low risk to insure (if your past driving history is good). This can result in a single low payment which covers the entire cost of insurance.
Easily Obtained
Generally, CDW insurance is as easy as making a single payment to the rental company. There's no comparison shopping with a dozen different providers or anything like that. Just one payment and you're done.
Disadvantages of CDW Insurance
Personal finance experts have identified the CDW as part of an insurance system that may overcharge most customers and provide less than sufficient insurance. Just because you get a collision damage waiver doesn't mean you're automatically off the hook for all damages incurred. Most CDW insurance policies only cover up to a certain amount or may involve a deductible, so make sure you're aware of precisely what the policy is before you purchase the insurance.
Here are some of the drawbacks to using a CDW to insure a rental vehicle.
Cost
Insurance products offered by rental companies are often very expensive, as much as up to 30 percent or more of the daily cost of the vehicle rental. The rental company's insurance is even more unattractive to drivers who know they can call up the insurance company they use for the vehicles they own, and get adequate coverage for a rental car at a fraction of the price. A standard short term rental car "rider" on your personal auto insurance policy can be much more effective, and cheaper than a CDW.
Partial Coverage
Because the CDW is a specific insurance product, not an overall policy, it only provides insurance for the specific use that its name implies. The collision damage waiver is actually just an agreement between the renter and the rental car company that the rental car company will not seek to collect money for damages to its rental vehicle. As such, the CDW doesn't cover personal injury, damage to other property, or any of those very real factors that can be included in a claim. To provide for these other costs, the driver of a rental car has to take out additional waivers, such as an SLI or supplemental liability insurance waiver. The combined costs of all of these waivers can add up, and the actual coverage can be quite confusing.
Waiver Products
As a waiver, the CDW has some very specific liabilities. Perhaps the biggest one is this: unlike a conventional auto insurance policy, the waiver does not need to be sold by a professional with certification in the insurance industry. That means there's no expert voice to guide you through the ins and outs of what this kind of coverage provides. It also means a lot more wiggle room for the issuer in the event of a claim. Lots of drivers consider a waiver to be a less than sufficient way to insure a vehicle.
How to Obtain CDW Insurance
It's possible to conveniently find and obtain CDW insurance outside the rental company, through popular providers such as Esurance, Nationwide, Allstate or 21st Century Insurance. To find out how, read on.
Contact Your Current Provider
Not all insurance providers supply CDW insurance, but a good number of them do. In many cases, CDW insurance is included with collision and comprehensive insurance packages. In fact, if you're already insured with collision or comprehensive auto insurance coverage, there's a good chance you already carry CDW insurance--even for rental cars. Contact your current provider to find out if you are covered before buying a separate, redundant policy.
Submit Applications Online
If you do not already carry CDW insurance, some insurance companies offer it online. Visit different providers' websites to see if CDW insurance is available. If so, you can submit an online price quote request, according to the instructions provided on the website. The process might vary depending on the provider you choose.
Compare and Purchase
Once you have received price quote estimates, choose whichever the best deal is for you. You can then follow up with that provider to purchase the insurance and apply it to your account.