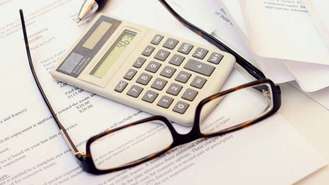 If you are casually shopping around online for auto insurance, a car insurance calculator can help streamline your search. The purpose of a car insurance calculator is to gather a rough estimate of what an insurance policy is going to cost you. Obviously, prices may change with different insurance companies, but you will be able to get at least a ballpark idea.
Get Free Car Insurance Quotes >>
You can easily find a coverage calculator online to help you get a better idea of what adding and deleting different parts of a policy will do to the premium. With carinsurance.com's easy-to-use calculator, you will be asked a series of basic questions, including marital status, children, and whether you rent or own a home. It gathers more personal information, such as education, age, and if you have health insurance. Obviously, you will be asked to fill out information about the car that you are trying to insure as well.
Need Car Insurance? ZIP
The whole process shouldn't take much more than 10 minutes. In the long run, this process will save you time as you don't need to navigate to multiple sites to get each quote individually. Instead, calculators like this give you multiple quotes after entering your information only once. Going to individual insurance sites will require you to re-enter all of your info with each new site.
Calculating Premiums Without a Car Insurance Premium Calculator
If you are unable to make use of a premium calculator but still need to keep within a budget, it is useful to know what aspects you need to take into account to calculate the premium.
Previous Premiums: When a car insurance calculator isn't available, the ideal place to start is to take a look at your previous premiums. This will be the basis from which you can calculate what adjustments are likely to be made. If you do not have the premium amounts from previous insurers available, use an online quote form and input approximate details to obtain a quote.
Claims: Be aware that any claims you make can potentially put you in a higher-risk category, thereby increasing your rates. Take into account the number and types of claims that your insurance company has paid out on your behalf over the last few years when attempting to estimate your premium. The higher the payouts, the higher the premium is likely to be. However, even a single claim is likely to increase the premium by a small amount.
Market Conditions: A car insurance premium calculator must take into account market conditions. Pay attention to the financial news for any stories about the insurance industry as well as crime figures. Low car insurance rates will be scarce, for instance, if insurers have paid out significant sums due to an increase in car crime.
Credit History: Believe it or not, credit history is often taken into account when calculating insurance premiums. Insurance companies see someone with poor credit as less responsible and therefore, more likely to be in an accident. The opposite goes for those with great credit.