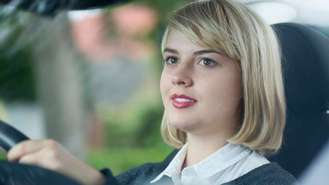 Contents
Being a first-time car insurance buyer can be a tad overwhelming as there are just so many options to pick from. The huge number of car insurance commercials promising huge payment cuts don't help either. As a first-time buyer, you are almost certainly not going to find the best deal without a little help, so we put together a little list of tips for someone in your shoes.
Get Free Car Insurance Quotes >>
Power in Numbers
The best way to shelter a new teenage driver from sky-high insurance costs is to get them into a collective policy situation. Usually, this means adding them to a family insurance plan as an additional driver. However, first-time drivers who don't have access to this scenario can also look for new auto insurance cooperatives or co-ops that may exist in their areas.
First-Time Driver Incentive Plans
Some of today's big auto insurance companies see that first-time drivers are struggling to afford the costs of getting on the road. That's why some of them are now offering discounts based on driver's education or even on regular education. One of the more popular programs is the "good-student discount," where getting good grades in school can contribute to lower policy premiums. Look for these to get a helping hand for new drivers.
How Vehicles Are Rated
It's helpful to look at how insurance companies rate specific vehicles. A cursory glance at specific vehicle risk ratings will reveal that newer, more attractive vehicles come with their own additional insurance cost. Auto insurance companies use ratings from third parties, such as the Insurance Services Office (ISO). These third-party estimators use statistics about desirability, theft, safety, and value to come up with a risk rating for a car or truck. What all of this means is that your old car, depending on its reliability, can represent the best value for helping a first-time driver avoid high insurance costs. It also means that buying your teenage driver the latest and greatest vehicle can come with extra costs.
Avoiding Risk
The wisest first-time drivers know that they need to be especially careful on the road for the first few years in order to build up a safe driving record. These individuals understand that any DWI/DUI convictions, speeding tickets, underage-drinking charges, or any other similar liabilities can result in steep auto insurance premiums, which will stick to them for many years. In addition to safe driving practices, young drivers may be able to secure temporarily lower rates by negotiating auto insurance products such as pay-as-you-drive insurance, where the mileage that a driver may use a given time period is limited.
Figuring out How Much Insurance You Need
The minimum insurance coverage required differs from state to state, but in general, you have to purchase at least basic liability coverage. Liability covers things like bodily injury, property damage, and uninsured motorists. Depending on your budget, it may also be wise to purchase other forms of insurance. Collision insurance covers damage done to your vehicle in the event of an accident, and it may be a smart idea if you are an inexperienced driver. Depending on where you live, it may also be smart to purchase comprehensive insurance, which covers your vehicle against things like natural disasters or vandalism. Also, if you don't have health insurance, you may want to consider having medical payments included in your coverage.