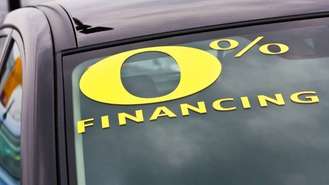 Several insurance companies offer affordable car insurance with no down payment while other companies are willing to roll the down payment into first month's payment, making it seem like you are paying 0 down. With costs steadily rising across the country, drivers everywhere are looking for ways to keep as much cash in their bank accounts as possible. One way to conserve cash is to have to shell out a huge down payment for their insurance policy.
Get Free Car Insurance Quotes >>
States That Offer No-Down-Payment Car Insurance
Not all states offer no-down-payment car insurance, but some that do are New York, Arizona, Florida, California, Washington, Georgia, and Oklahoma. Drivers in California will have the easiest time finding these policies as the Golden State has the most companies that offer no-down-payment car insurance.
Companies That Offer No-Down-Payment Car Insurance
Not all car-insurance companies in the aforementioned states offer no-down-payment insurance, but a few that do offer it are Geico, Safe Auto, State Farm, Kemper, Progressive, Allstate, and Cheap GA Auto Insurance. Several of these companies are nationwide, so you can simply go online to start your policy.
A key factor that weighs heavily on your ability to get an insurance policy with no money upfront is your credit score. If your credit is in good shape and you have a good driving record, then the process is simple and fast.
No-Down-Payment Options
Auto insurance companies often offer two options for paying your policy, and they include a one-time payment for 3-months, 6-months, 12-months or even 18-months, or planned payments—typically monthly or quarterly.
Insurance companies prefer to have all of the premiums up front, so they often offer discounts for one-time payments. These discounts combine with the elimination of the processing fees that many companies charge for payment plans to add up to significant savings—sometimes 10 percent, or more.
The benefit of making monthly payments is that you do not have to come up with a large sum of cash all at once. The planned-payment option is mainly for middle-income families who simply cannot afford to throw down a lump sum to initiate the policy
Help for Middle-Class Families
There are times when you just do not have the extra cash to spare, but still need car insurance to get to work, doctor appointments, school, etc. That is when no-down-payment car insurance comes in handy as that cash is free to spend on other important items.
Having car insurance is as important as having a driver's license, and essential to being able to drive on America's roads. Not only does it protect you, it also protects your passengers and people in the other cars. Without car insurance, you cannot legally drive in most states and the penalties for doing so are not worth the risk. With the advent of no-down-payment policies, drivers are better able to afford what they need to drive legally.
Get Free Car Insurance Quotes >>
As insurance companies continue to grow with the changing times and technology, many are becoming more comfortable with new ways to handle premiums. These advancements should do nothing but help car insurance companies expand their no-down-payment policies as we move toward the future.