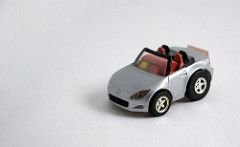 There are a wide variety of different
car insurance terms
that are used frequently in referring to auto insurance policies, claims and coverage. Because every driver in the United States is required to have valid and current car insurance for his or her vehicle before he or she operates that vehicle, these terms are important for virtually every person to know. While you may not deal with this terminology on a daily basis, it can help to ease the confusion and frustration that you feel as you set up a new insurance policy or as you work to file a claim after an accident that you were involved in. The following is a glossary of many of the most commonly found auto insurance terms that you are likely to come across, regardless of your exact insurance policy and the provider that you work with. Refer to this guide as you need to and work to familiarize yourself with the various terms that apply to your policy coverage plan and your given insurance situation.
Assigned Risk: Assigned risk refers to those drivers who have been deemed uninsurable due to their history of traffic violations, their accumulated driving record points or some other type of similar incident. In these cases, the state government will assign these drivers to specific car insurance companies for coverage.
Actual Cash Value: The actual cash value of a car is also referred to as the market value of the vehicle. This value represents the amount of money that would be paid for the car at the time of the accident; it is calculated by subtracting the depreciation from the original price of the car.
Auto Liability Coverage: Auto liability coverage is a type of insurance that provides protection against the claims that another driver might make against you after an accident in which you were at fault. The claims that this type of coverage protects specifically are those referring to the other driver's car.
Bodily Injury Liability: This type of insurance coverage deals with claims filed against you in which a person experienced bodily injury due to your fault.
Car Insurance Premium: The car insurance premium is the monthly payment that you make to the car insurance provider in order to continue your car insurance policy and ensure that it remains active.
Car Repair Insurance: Car repair insurance refers to a type of auto insurance that deals specifically with repairs that need to be made to your vehicle or to another vehicle that was damaged as a result of an accident in which you were at fault.
CDW (Collision Damage Waiver) Insurance: A collision damage waiver is an agreement by an insurance company that they will not charge you a deductible to repair or replace a car if it is damaged. This generally refers to leases and rental car agreements.
Certificate of Financial Responsibility: A certificate of financial responsibility, also called an SR-22, is a document that an insurance company provides to a government agency that states that an individual has an active and valid insurance policy from that company.
Claim Adjuster: A claim adjuster is a representative from an insurance company who researches the incident that you've reported to your insurance provider. He will interview all parties involved and survey damages in order to determine which party was at fault.
CLUE Report: A CLUE report is a service performed by independent companies that provides information about all of an individual's past losses and liability claims for the previous 7 years.
Collision Coverage: Collision coverage is a type of insurance coverage that covers losses that you experience due to collisions, as opposed to fire damage, theft, etc.
Combined Single limit: A combined single limit insurance plan refers to a coverage plan that contains both a property damage clause as well as a bodily injury clause.
Comparative Negligence: Comparative negligence is a clause that exists in certain states. Under this law, parties who are found to be at fault partially for an accident may still receive some insurance coverage based on the percentage to which they're deemed to have been at fault.
Comprehensive Car Insurance: Comprehensive car insurance consists of insurance plans that contain clauses and coverage for bodily injury, property damage as a result of fire, loss, theft and collision damage.
CTP (Compulsory Third Party) Insurance: Compulsory Third Party insurance is mandatory coverage that covers other parties who are injured or receive damages as a result of an accident in which you're at fault.
Insurance Declaration Page: The insurance declaration page is an important document that details the policyholder, the type of policy, the insurance provider,the items covered by the insurance, and the validity period of the policy as well.
Deductible: Your insurance deductible is the amount of money that you'll have to pay for repair work on your car; it is the sum that is not covered and paid for by the insurance.
Extended Non-Owner Liability: This type of insurance coverage extends to people who are not officially represented by the insurance policy and do not own the vehicle.
Field Adjuster: Field adjusters are representatives from insurance companies who conduct face to face meetings and other personal work with clients.
Gap Insurance: Gap insurance is applicable to leased vehicles and covers the difference between the value of the car and the amount of money that you have yet to pay on the vehicle. If your vehicle is damaged but you still have payments to make, gap insurance will help to cover these charges.
Good Student Discount: A good student discount lowers the cost of your insurance premiums when they've been increased after adding a teenage driver to your plan. These discounts are eligible to those who meet a certain grade point average.
High Risk Auto Insurance: High risk auto insurance is coverage that is authorized to people who have committed numerous and recent traffic violations, as well as to those who are otherwise considered a traffic risk to the insurance company.
Inception Date: The inception date is the day in which the coverage from your insurance policy takes effect.
Multi Car Discount: A multi car discount is available to those who are registering multiple vehicles for insurance at the same time. Oftentimes, insurance providers will lower the premiums for each individual vehicle in these cases.
No Fault Car Insurance: No fault car insurance applies in certain states only and is a type of car insurance in which no single party is found to be at fault and, therefore, held responsible following an accident. Each party negotiates insurance claims only with his or her own insurance company.
No Loss Form: A no loss form is a signed document that certifies to an insurance company that your car has experienced no loss of value due to damage since a certain date, which is provided.
Non Owner Car Insurance: Non owner car insurance is temporary car insurance coverage that you can purchase for a limited period of time, such as when you drive a rental car.
Pay As You Drive Insurance: Pay as you drive insurance is coverage that is provided on a per mile or per day basis and is also very common for rental or leased vehicles.
Per Occurrence Limit: The per occurrence limit is a set figure that serves as the maximum amount of money that an insurance company will cover in damages for a particular incident or accident.
Personal Injury Protection (PIP): The personal injury protection coverage clause of an insurance policy offers protection against bodily injury that comes about to the driver as a result of accident in the insured vehicle when he is driving.
PLPD Auto Insurance: PLPD auto insurance covers public liabilities and property damage that occurs to property of the state.
Preferred Risk: A risk that is determined to be more favorable or better than the standard risk that was included in the policy at the time of assignment.
Proof of Loss: A statement that is made by the policy holder testifying to the extent of the damage in a particular claim.
Property Damage Liability Coverage: Property damage liability coverage will pay for any damage that occurs due to your fault and to the property of someone else.
Rental Reimbursement: Rental reimbursement is a type of auto insurance coverage that pays for any damage due to your error or fault that may occur to a rental car.
Safe Driver Plan: A safe driver plan is a point system that rewards policyholders for driving safely and for not being convicted of traffic violations.
Self-Insured Retention: Self-Insured retention is a term similar to a deductible. In this case, it applies to an umbrella type insurance plan; the self-insured retention value is the amount of money that the driver is responsible for in repairing his vehicle before the coverage from the policy takes over.
Short Rate Cancellation: Short rate cancellation refers to the process of ending a policy before the terms of the policy are set to expire. In these cases, you will likely not receive a full refund of the remaining time left on your policy; rather, you will pay additional fees for canceling the policy early.
Split Limit Liability Coverage: A split limit liability coverage insurance plan provides different dollar limits for the different types of coverage; thus, the plan may cover a different amount of money for bodily injury as it does for property damage, etc.
SR-22 Bonds: An SR-22 bond is a certified statement that is made by your auto insurance provider. This statement serves as evidence that you as a driver are fully insured; the document itself is typically requested by your state DMV.
Subrogation: Subrogation refers to the process by which auto insurance companies contact third parties who are at fault in an accident in order to collect money as compensation to you for the damages that have been incurred.
Third Party Claim: A third party claim is an insurance claim that is filed by another individual with whom you were involved in an accident. These claims typically refer to you as the driver at fault in the accident in question.
Tort: A tort is a type of legal issue and refers to a personal harm that is caused either intentionally or through negligence (by accident.)
Threshold Level: A threshold level is a financial limit that is set in no fault insurance policies. When the total damages and injuries in an accident exceed this threshold level, the person in question may sue the driver who is at fault.
Total Loss: Total loss refers to a vehicle that has been damaged to the point at which the repair costs to correct the damages that were incurred exceed the total value of the vehicle prior to the accident. At this point, the vehicle is typically sold for scrap.
Umbrella Insurance: Umbrella insurance policies are those that are designed to cover all damages to a vehicle past a certain point. The limit at which a policy that is an umbrella type insurance coverage plan kicks in and takes effect is called the self-insured retention, and it functions as a deductible that the policyholder has to pay before the insurance takes the claim.
Underinsured: One who is underinsured has not purchased enough coverage or an adequate policy to cover the costs of repairing or replacing the damage that happened to his or her vehicle in a collision. In these cases, the policyholder will have to pay for the difference in the costs out of his or her own pocket.
Underwriting: During the application process, an insurance company goes through an underwriting procedure in order to determine whether or not it will provide insurance coverage to the person who has applied for the coverage with that particular company.
Unearned Premium: The unearned premium is the part of your premium payment that has yet been paid out to the insurance company; it is essentially the premium that is set up by the insurance company multiplied by the number of months remaining in your insurance policy before the term expires.
Photos provided by: