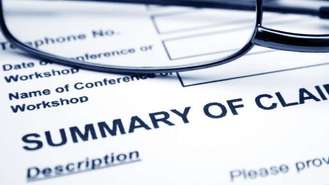 Contents
Liability car insurance is the only mandatory auto insurance required in most states. Some states require more coverage, but liability is mandatory in all but a couple of states, including New Hampshire, Arizona, and Virginia.
Navigating the world of liability car insurance can be confusing, but we'll go over the basics to give you a firm understanding of what your state is requiring you to buy.
Get Free Car Insurance Quotes >>
There are two types of auto liability insurance: bodily injury liability and property damage liability.
Bodily injury liability is designed to pay the medical expenses and lost wages in the event of an accident. There are two set limits on bodily injury auto liability insurance. One limit is the amount that will be covered for each person that is injured in an accident. The second limit is the total amount that your insurance company will pay for the entire claim.
Property damage liability insurance pays for damage that is sustained to someone's property. This also pays for an attorney and the settlement if you are sued.
Basically, liability coverage provides a fixed amount of money available to pay for bodily injury or property damage that you caused in an accident. It does not cover damage to your car, damage caused to you or your possessions by an uninsured driver or medical expenses you incur as a result of a car accident.
Get Free Car Insurance Quotes >>
Understanding Liability Insurance Numbers
Most states define liability auto insurance in terms of a series of three numbers. For example, you might see a series of numbers that look like this: 10/20/30.
10: This signifies the maximum amount (in thousands of dollars) that an auto insurance company will pay out for each person that is injured.
20: This is the maximum amount (in thousands of dollars) that an auto insurance company will pay out for all bodily injuries in one accident.
30: This signifies the maximum amount (in thousands of dollars) that an auto insurance company will pay out for property damage.
Different states may have different minimum formulas. You may choose a policy that will pay out more in the event of an accident. It is often a good idea to opt for more than your state requires as medical expenses can skyrocket quickly. Keep in mind, however, that increasing the amount your insurance will pay does increase your insurance premiums.
Protecting Your Assets by Going Beyond Liability Insurance
Too many drivers think that they have done their duty by signing up for the basic liability auto insurance required by the state. What they don't realize is that basic liability does not cover a whole range of situations in which a driver could lose the significant investment that they have made in a car or truck.
After all, when you throw down lots of cash or credit to purchase nearly any vehicle in good condition, you're buying a large asset that needs protection from harm. A vehicle is on the road, and therefore vulnerable, and additional insurance helps ensure that the investment will not be ruined by an unpaid claim situation.
Collision Insurance
Basic liability, in many cases, does not cover damage to your own vehicle. Liability insurance covers what happens to the other driver's vehicle in a crash when you are at fault. Collision coverage is what helps in this situation as it pays for damages to your vehicle if you are at fault for a crash. This often comes with some sort of deductible that can range from $50 to $1,000. Most finance companies require this type of coverage on financed vehicles and they sometimes limit the maximum deductible too.
Comprehensive Coverage
Comprehensive insurance covers your vehicle for nearly everything other than accidents. This includes hitting a deer, damage from weather events, falling objects, explosions, natural disasters, theft and rocks hurtled toward your windshield. Most finance companies also require this coverage.
Gap Insurance
Gap insurance covers the difference between the value of a car and what you owe on it. For drivers who have bought a car with a long-term loan, or have bought a new vehicle that depreciated quicker than they could pay it off, gap insurance "fills in the gap" and provides more complete coverage. These policies sometimes have limits, like value plus 25 percent, but it is typically enough to pay off the loan.
Medical Liability
The state's requirements for medical liability often max out at low amounts. One hospital visit from a crash can exceed $50,000 in some situations. Think about getting an additional medical liability amount to make sure to cover costs of being in a crash.
Uninsured Motorist Coverage
This kind of supplemental insurance is a little trickier. Drivers who don't understand the finer points of this insurance product fail to see why it is so important.
Here's how it works. A driver gets hit by another driver who has no insurance. The money needs to come from somewhere. The at-fault driver has no insurer, nor do they have the money or assets to cover the damage. That's where uninsured driver coverage comes in. With this product, the victim's insurance will pay them.
All of these products help to "hedge" auto insurance to make sure a responsible and conscientious driver does not lose out on a claim. All of them need to be evaluated carefully to make sure that they provide adequate coverage that will truly pay claims for the road ahead.
Get Free Car Insurance Quotes >>
How to Find Affordable Liability Auto Coverage
Liability coverage usually meets the minimum car insurance requirements in most states. Getting auto insurance can be expensive and liability insurance is often the most inexpensive way to drive legally. You can follow these steps to find the cheapest car insurance available.
Step 1: Research Providers
There are many different insurance providers available, each claiming to have the lowest price on car insurance. The Internet is the easiest way to get preliminary quotes from a lot of providers at once since most providers now have an instant online quote feature. Check out the websites of providers such as AllState, Esurance, Progressive, State Farm and others. The more estimates you get, the more likely you are to get a great rate.
Step 2: Search for Discounts
There are discounts available to many different groups of people. If you're a good student, you could qualify for a discount; if you're a veteran or in active service, you could qualify for a discount, and so on. See what categories you might fit into to be eligible for savings. Even if you don't fall into any special groups, you can still get discounted auto insurance by completing driving courses at DMV approved traffic schools.
Step 3: Compare Offers
After discounts are applied, all that remains is to compare the final offers you've been given and pick the one you want. Depending on the amount of liability coverage offered, you may find that a slightly more expensive monthly payment is actually a better deal. If all you want is to drive legally for as little as possible, the lowest price is what you're looking for.
By following these steps, you'll be able to find auto liability coverage at the best available prices.