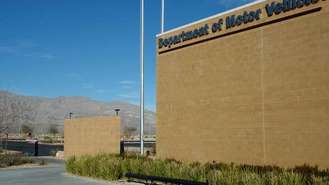 It is possible to check DMV points on license records directly with the Department of Motor Vehicles or through a third party agent. The DMV point system is a means of keeping track of negligent or otherwise dangerous drivers. By applying a scale of points per preventable accident or traffic violation, the DMV can assess a driver's relative risk to others on the road. Not only can accumulated points on your license result in a suspended or revoked license, but it will lead to raised insurance premiums as well.
Get Free Car Insurance Quotes >>
How to Check Your Points
If you have received a number of traffic citations or been involved in several accidents, you might be rightly worried about the number of DMV points you have. Each state assesses the points differently, and they all set their own penalties. Whereas in Wisconsin, 12 points in 12 months will get your licensed suspended, this is not so in Oregon. Check online for a third party search agent. There are many that provide you with a way to access your driving record and with it your point total.
Make the Request
When you are ready to request your driving record, you have to provide specific information that lets the DMV access your file. In addition to the Order Your Own Record Form, you need to give your name, date of birth, address and license number. Specify the type of record you seek (personal rather than vehicle). When you send in your request form, make sure you include the correct fee made out to DMV.
State by State
The mailing address will differ from state to state. Each state maintains its own DMV headquarters—usually in the capital. The fees may also differ from state to state. What may also vary is the method for obtaining the report. You might be able to acquire it online.
You can check with the DMV in your state to view your driving report. On it, you can see how many points you have accrued. DMV points on your license adversely affect your driving record and may be reduced by taking a driving class or traffic school.
Auto Insurance Rates
Accumulating too many DMV points on your driving record can affect your auto insurance rates. Depending on your state of residence, accrued points on your license can also lead to the suspension or revocation of your license. Of course, if you accrue points, it is because you have received an excessive amount of tickets or been involved in too many preventable accidents. These are precisely the events that insurers want to know about, so they will affect your rates.
Get Free Car Insurance Quotes >>
DMV points raise your auto insurance rates in that they put blemishes on your driving record. Additionally, the fact you have DMV points means you have many tickets or accidents on your record, information that will be disclosed to an insurance company.
How to Prevent DMV Points from Hitting Your Driving Record
In order to prevent these points from affecting your driving record—which in turn affects your insurance rates—there are some actions you can take.
Points and insurance rates. The more points you amass, the stronger the indication that you have accumulated too many traffic or vehicular violations and/or been involved in too many preventable accidents. This information attaches to your driving record which, of course, is scrutinized by insurance companies when they are deciding rates. The worse the driving record, the more likely you will be assigned a higher rate.
Safe driving. The best way to keep points from affecting your record is to be a safe driver. Speeding tickets, traffic violations and accidents all affect your driving record negatively and will raise rates, so avoid the violations or accidents.
Clean the slate. You will have to check with your insurance company and the DMV in your state for precise details, but such things as traffic school, defensive driving school and even online traffic school might help to erase some of the points on your record. If your license is suspended or revoked, you may have to enroll in such classes anyway, but you may be able to clean your DMV driving record by taking a class before they take your license.