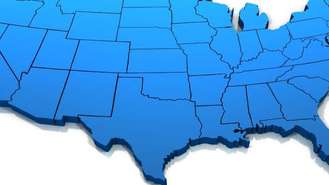 Nationwide is one of the leading car insurance providers in the United States, and the ease with which customers can file Nationwide insurance claims after an injury or accident is one of the reasons that this provider consistently attracts a huge number of supporters. An official accident report is necessary after every incident that you're involved in, regardless of the damage to your vehicle. Failing to file a Nationwide accident claim with your local insurance provider is a criminal offense and can be prosecuted severely. In fact, you should plan on filing your accident claim as soon as possible after the accident. Of course, be sure to take care of any medical emergencies that may result as a product of the accident, and that all drivers and passengers are safely away from the scene before you continue.
How to File Nationwide Insurance Claims
Collect all pertinent information at the scene.The most important thing to do after you've ensured everyone receives proper medical attention and is safe at the scene of the accident is to gather up all of the information you'll need to file your Nationwide insurance claim. This includes the names of all drivers, the models and colors of their vehicles, the license plate numbers, the number of passengers in each car, where each car suffered damage and a brief description, contact information for all other drivers involved, as well as their insurance provider company names and policy numbers. Armed with this information, you can go about filing your insurance claim with your Nationwide provider. If you do not have all of this information, this could delay the processing of your insurance claim and potentially limit you from receiving the full benefit of your insurance coverage following the accident.
Phone Nationwide.Nationwide offers four different options for ways of reporting an accident and filing a claim. The first and one of the easiest is to call their toll-free number. This number is 1-800-421-3535 and is available 24 hours per day.
Report online.Another method for reporting your accident is to access Nationwide's website and report the incident there. A representative will call you shortly thereafter to collect additional information.
Visit your agent.If you'd prefer to report the accident in person, visit your local Nationwide insurance agent and representative. Bring the information that you gathered so that you can file the report of the accident at that time.
Submit using an iPhone. The fourth and newest method for filing an insurance claim with Nationwide is to use the insurance claim app that has been developed for Nationwide and the iPhone. If you have an iPhone, search for this app and purchase it to install it on your phone. You can then report the accident claim even from the scene of the incident, if you'd prefer.
4 Tips for Negotiating the Best Nationwide Settlement after an Auto Accident
If you have had a recent car accident and are insured by Nationwide, then you will be keen to try and negotiate a Nationwide settlement from your insurers. There have been many problems with the Nationwide company, including the fact that their fixed payment indemnity insurance has lead to a Nationwide insurance class action against them. Many people feel that the insurers were reluctant to pay out for medical treatment which could be a problem for you if part of your claim involves a medical bill. However, be prepared before you go in and claim your Nationwide settlement.
Be prepared.You can never be too prepared when it comes to getting a settlement from insurers. After all, if they did not make you work for the money, they wouldn't be a business. The best way to prepare is to closely read your policy statement. You may be in for trouble if you bought the insurance through your employer, as this is most likely to be the indemnity which many people have complained about. But know exactly where you are before you make your claim, as this will give you a firm foundation.
Gather your evidence.You will need to have documentation, not only of all the bills you have incurred during this process, but also any pieces of evidence such as witness statements about the accidents, or evidence from the garage as to the condition of one or both cars. Your medical bills will no doubt be the most important evidence, so make sure that you take plenty of copies.
Write a letter.The best way of communicating exactly what amount you are claiming from the insurers is to send them a letter. This letter should have a full account of the accident, including reference to the documents, copies of which should be enclosed, and ending with a final paragraph in which you make your claims as clear as possible. You should make your claim as clear, and as unambiguous as possible, in order to avoid conflicts with your insurers.
Phone your insurers. After the letter has been sent, wait for a few days, and then follow up with a phone call. This will ensure that your insurers are aware of your interest in the matter, and make clear to them that you intend to follow it up. With this in mind, you should then phone every so often, in order to remind them of how you feel.