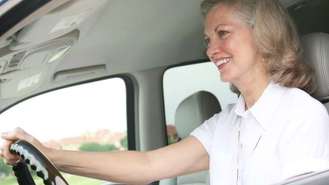 In order to qualify for AARP car insurance, you must be age 50 or older. The first step is to join the American Association for Retired People (AARP), for as little as $12.60 per year, then look into the different programs they offer. It should be made clear that AARP is not an insurance company, and it does not pay out on any insurance claims. AARP is not a government associated organization. AARP is a not for profit organization which operates to make retired life much easier to manage. For a senior citizen, car insurance can be a real headache. It is not uncommon for people to have their coverage revoked suddenly, once they reach a certain age, even though they have been with the same insurer for decades.
AARP Auto Insurance
AARP is different, providing its customers 12-month rate protection, lifetime renewability, a 24/7 claim line and new car replacement within the first 15 months or 15,000 miles of ownership. Certain qualifications do, of course, apply. You must maintain a valid license, remain physically and mentally able to operate a car, have no DUI convictions and you cannot have obtained your insurance policy through misrepresentation. Additionally, auto insurance coverage is not available in every state, so check with your provider.
Benefits
Beneficiaries of AARP auto insurance are rewarded with lower rates. Those in retirement have a fixed or lower income, yet still need to drive and run their vehicles. AARP consults with large insurers to negotiate lower rates for drivers over 50 years of age. It doesn't make a difference whether you are retired or still working as to whether you can join AARP. As long as you are over 50 you can become a member of AARP by going online and completing an application form. AARP auto insurance policies are mainly underwritten by The Hartford Insurance Group, which is in the position to offer lower premiums for drivers with an untarnished reputation. Older drivers have a long record of driving years under their belt, and their driving history is clearly defined. Therefore, The Hartford can offer senior auto insurance at extremely competitive rates.
First Accident Forgiveness
If all drivers on the policy remain accident and ticket-free for 5 years after an incident, any premium increase will be waived.
Waiver of Deductible
If an accident is not your fault, The Hartford will waive your deductible.
Online Billing
AARP provides the use of an online billing service, which lets you keep track of the policy and avoid the possibility of running out of insurance. We all get dates mixed up sometimes, and it is easy to forget when a policy becomes due. With AARP, you can sign in online and check on your status.
How to Get a Quote
A few of AARP's programs are open to non-members; unfortunately car insurance is not one of them. You must be a member of the AARP to get a quote for their insurance program. If you are a member, it is simple. Call 1-888-489-8631 to talk to a representative of The Hartford, or you can get a quote online at AARP Financial. Just like any insurance quote, it is a good idea to have information about your vehicles and the drivers you are looking to insure handy.
As a senior citizen, you have the right to fair auto insurance coverage. It is an unfortunate fact of the insurance industry that they can drop a long-time customer at a moment's notice when the risk is deemed too high. For this reason, AARP provides its members with guaranteed coverage into their golden years, provided they meet the qualifications. If you are over the age of 50, consider membership in AARP, if not for the other benefits, then for the auto insurance. You will find that it is an institution dedicated to the well-being of seniors, and advocates for their rights.