Understanding car insurance coverage is important. The best way to make sure that you are getting the right amount of coverage (and not overpaying for it) is to have a thorough understanding of the various types of auto insurance coverage that are available. Generally, car insurance documents contain a variety of legal terms that you may not understand and that tend to make insurance contracts seem more intimidating than they actually are. In order to help you navigate the complicated waters of car insurance coverage terminology, we've put together this helpful guide that describes in detail what each type of insurance coverage offers and how to determine the amount of coverage that is right for you. Read on for a point by point description of each of the various types of car insurance coverage that you may need.
Get Free Car Insurance Quotes >>
Basic Types
There are only a few main types of car insurance coverage. They will be explored in more depth as we continue. First is liability insurance coverage. Liability insurance coverage is coverage for damages you (or in some cases your vehicle while being operated by others) cause to others (and the property of others). This is the one type of auto insurance that you are generally required by law to purchase. Physical damage coverage (there are generally two types of this, as well) is coverage for your property and yourself in the event of an accident (or other situations that cause damage to your vehicle). There is also uninsured motorist coverage – which, as the name suggests – covers you if someone who doesn't have insurance causes damage to your or your vehicle or other property. There are different types of this insurance. There is an additional type of insurance in some states that is called "personal injury protection coverage".
Liability Insurance Coverage
Liability insurance is broken down into two types of coverage. These are Bodily Injury Liability and Property Damage Liability.
Bodily Injury Liability Coverage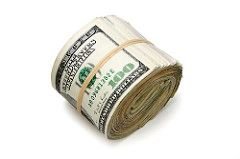 Bodily Injury Liability Coverage pays for medical damages and funeral expenses for any people injured or killed in an accident for which you were responsible (or which the operator of your vehicle caused – for instance if you loaned your car to someone). It also pays your legal expenses if an injured party sues you in relation to the accident. Bodily Injury Liability coverage will cover passengers in your vehicle if the accident is deemed to be your fault. The exception is that the coverage does not extend to you – or any of the drivers listed on the policy. It also does not apply to any property damaged. It will cover medical bills, pain and suffering judgments, and loss of income. In general, you should have the same amount of this coverage on all of your vehicles and many insurance companies require that you do.
Get Free Car Insurance Quotes >>
How Much Bodily Injury Liability Insurance Should I Have?
Your state will mandate a certain level of coverage you are required to have. This is the minimum coverage you can have and might not be enough. When you look at the numbers – they might be 20/100 for instance – the numbers represent how many thousands of dollars the company will pay – maximum. The first number is per person and the second number is the total per accident. So, if you were in an accident and it was deemed your fault and someone was killed, the insurance would cover a maximum of 20,000 dollars for that person. That includes loss of income to his or her family, your legal costs if they sue you, etc. As you can imagine, that might not be enough coverage. If you were to have a $50,000 judgment against you in that case, the insurance company would pay $20,000 (less whatever legal fees they had accrued on your behalf) and you would be responsible for the rest. That could mean having your property seized and sold, wages garnished and more. In general, you really can't have too much coverage for this part of your policy.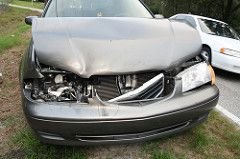 Property Damage Liability Coverage is similar to Bodily Injury Liability in that it covers damage caused by you (or possibly someone else operating your vehicle). Instead of covering medical and other damages to people, though, this covers damage to the property of others. While this usually refers to damage to another vehicle, if you were to drive your car into someone's yard and over their lawn (for instance), the damage to the lawn and their home would be covered. Like with Bodily Injury Liability, this will also pay for your court expenses if they sue you. Remember that this does not cover damage to your own car. However, if the house you hit was yours, it should cover that damage.
How Much Property Damage Liability Insurance Should I Have?
Just like with the Bodily Injury Liability, your state will mandate the minimum amount of coverage you need to carry and it might not be enough. Some states require $10,000 dollars of coverage. Just like with the Bodily Injury Liability, Property Damage Liability will be represented in your contract as a number that tells you how many thousands they will pay. Looking at modern car prices, you can imagine that if you were to total a brand new car, that amount probably would barely cover it. You'd be responsible for whatever damage the insurance didn't handle. In the example above, $10,000 wouldn't cover much damage to a home or building. Once more, you'd be liable for the remainder. So, this is another form of coverage where you really can't have too much.
Physical Damage Coverage
Physical damage coverage protects your property in the event of an accident. There are two types of Physical Damage Coverage - Comprehensive Coverage and Collision Coverage.
This type of coverage is for damage to your vehicle when it hits another vehicle or object. This is designed to get your car repaired – or in some cases replaced (in the event of the vehicle being totaled). Your deductible is always the amount of damages you pay. For instance, if you have a $1,000 deductible and get $3,500 in damages in a covered accident you will pay $1,000 of the repair out of your pocket and the insurance company will pay $2,500. Unlike liability insurance, this is not required by law – however, if you have a loan on your vehicle, or if it's leased – you will have to buy this coverage.
Get Free Car Insurance Quotes >>
How Much Collision Coverage Should I Have?
If your car is owned fully and is an older model, you might want to look at the blue book value. If the value of the car is low, you may want to consider foregoing this coverage. That's because if your vehicle were totaled out – more damage done than the value of the car - the company would pay you the value of the car (minus your deductible). It might not make sense to get this coverage in that instance. You may also want to consider getting a higher deductible. If you can afford a $1,000 out of pocket expense instead of a $500 one you will see substantial reductions in your premiums. Rather than an upper limit, the company will just list the deductible.
Comprehensive Coverage covers your vehicle in the event of damage or loss from something other than a collision. This includes theft, vandalism, nature, animals. Just like Collision insurance, it is not required by law. But if your vehicle is leased or you have an outstanding loan on it, you will be required to have it.
How Much Comprehensive Coverage Should I Have?
The answer to this is the same as for the Collision. If your car is paid off and low value you might not need it at all. In other instances the higher your deductible, the lower your premium.
Uninsured Motorist Coverage
Technically this is often called "Uninsured and Underinsured Motorist Coverage" and it is divided into a couple types – Uninsured Motorist Bodily Injury Coverage and Uninsured Motorist Property Damage.
Uninsured Motorist Bodily Injury Coverage
If your vehicle is struck by a driver with no insurance, this coverage pays for damages to your person or the other people in your vehicle. If the driver who struck your car has insurance, but it isn't sufficient to pay for all the damages, this insurance will also take over and pay the remainder.
How Much Uninsured Motorist Bodily Injury Coverage Should I Have?
You are not required by law to have this coverage. Still, more is generally better. While in a perfect world there are no uninsured motorists, you need to be protected from the reality of the situation.
Uninsured Motorist Property Damage
This insurance pays in the event your property is damaged by an uninsured (or underinsured) driver's action. In general it works like the Uninsured Motorist Bodily Injury insurance, except it covers property, not people. That is generally vehicles, but can apply to other property, as well. In some states, though, if you have Collision Coverage, then Uninsured Motorist Property Damage will only cover your deductible.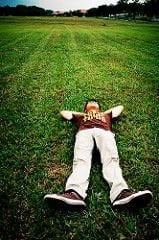 How Much Uninsured Motorist Property Damage Coverage Should I Have?
Like the Collision and Comprehensive Coverage, this depends on your particular situation. If your car is paid off and not worth much, you probably don't want this coverage at all. If you have Collision Coverage you might not want it, either.
Personal Injury Protection Coverage
Another type of coverage that is offered is Personal Injury Protection Coverage. This is not available in every state. Generally states that have no fault car insurance laws don't allow you to purchase PIP. In general, this coverage provides medical (or funeral) expenses for the driver or others in the vehicle that is insured in the event of a collision. It also covers pedestrians struck by the insured vehicle. This one varies greatly from state to state so you will need to familiarize yourself with the laws in your state.
There are some other types of coverage (towing, roadside assistance, etc.) that you can get with your automobile insurance, but understanding the main types of insurance will go a long ways toward helping you make an informed decision when you purchase coverage.
Photos provided by: