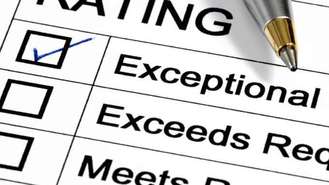 ISO rating symbols for auto insurance are used to assign values to vehicles based on the car make and model and car safety ratings, among other things. The value of the vehicle and its repair costs as determined by real life loss experiences are also taken into account to assign ratings. The purpose of an ISO rating is to determine the risk to the insurance company to insure the vehicle. Higher ratings mean higher risks, which translates into higher auto insurance premiums. Read on for more information about what ISO rating symbols signify and how they affect your car insurance rates.
Make and Model
The make and model of your vehicle affect both of the following factors: car safety ratings and value. The way a car is built affects its safety for multiple reasons. For example, large, sturdier cars are often safer than light compact ones. The less danger to the driver in a certain make and model of car, the lower the ISO ratings will be and you can expect to pay less for car insurance premiums.
Car Safety Ratings
Cars which have been given a 5 star crash test safety rating are obviously less dangerous to the driver than a car with a 2 star safety rating. The better your car is expected to perform in a collision, the less money you will be paying for auto insurance. When shopping for a new car, take the safety rating into account before making your decision. A car with a better safety rating will help protect you and your passengers as well as cost you less to insure.
Vehicle Value and Cost to Repair
The more expensive the vehicle, the more it will cost the insurance provider to repair or replace if there is an accident. Vehicles which cost more therefore constitute a higher risk to insurance companies, meaning that they will have a higher ISO rating and cost more to insure.
Your Specific Vehicle
ISO symbols are vehicle specific and are affected by the conditions under which your vehicle is kept. If your car is kept safely in a garage, for instance, your ISO rating will be lower than if it is constantly exposed to the elements. Your ISO rating can frequently change as adjustments are made to make sure the ratings are as accurate a representation as possible.
Two ISO Symbols
Each car has two different types of ISO symbols assigned to it. One symbol represents the danger of bodily injury and property damage, while the other applies to medical coverage. Both of these symbols are specific to your vehicle and will affect your car insurance premiums.
Picking Your Car
If you want to pay as little as possible for auto insurance, you should choose a car which has the lowest ISO ratings you can find. A sturdy vehicle with an excellent crash test rating would be a good choice for optimal auto insurance rates.
ISO ratings are vehicle specific representations of how risky you and your vehicle are to insure. Choosing a safe and reliable car will help keep your ISO ratings and insurance premiums to a minimum.
Specifically What ISO Ratings Cover
ISO auto ratings cover things like desirability, vulnerability to theft and susceptibility to big damages on impact. They do not cover issues that would relate to a specific driver, such as general driver risk, high risk urban area issues or other aspects of risk related to where a vehicle is garaged. Insurance companies get all of the information from drivers and add it up into what they consider to be an accurate premium cost.
What ISO Symbols Don't Cover
The ISO rating system does not cover issues like, who is driving the vehicle, where it is garaged, or how regional risk affects a premium or policy. This kind of research is the responsibility of insurers, who fulfill this role by soliciting and using the required information from drivers. However, insurers get a lot of help from this handy ISO rating system in coming up with accurate premium numbers for ensuring different kinds of vehicles.
Comparative ISO Ratings: An Example
Suppose a driver buys a flashy sports car for $25,000. Now suppose another driver buys a minivan for the same amount of money. Due to certain factors regarding the desirability of the vehicle, the sports car would take more money to insure, especially in a high-risk area. The same goes for different purchases of vehicles with different body types. The body types that will be hardest to repair will have higher ISO ratings, and therefore will be more expensive for drivers to insure.
The above is just a basic guide to how the ISO is involved in setting auto insurance premiums. The company doesn't actively set premium amounts; instead, it simply funnels the correct information to insurers. However, a driver can ask their insurer about vehicle is ISO rating and how that may be affecting their premium in negotiating either long-term or short-term coverage for their car or truck.