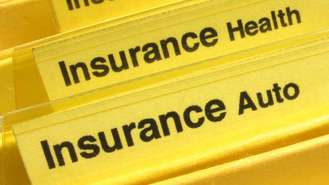 Car insurance is incredibly important; you need car insurance to make sure that your car is covered, whether you purchase full or basic car insurance. While the most basic form of car insurance may change from one car insurance company to another, there are some simple ways to understand what the general basic car insurance type is, and what you can expect to get from it.
Get Free Car Insurance Quotes >>
Collision Insurance
Collision insurance is simple. Collision insurance pays for the damage to your own car, but does not cover the damage to another car. It makes sure that you do not have high expenses to cover your own car repair.
Liability Insurance (Third Party)
Liability insurance, also known as third party insurance, is the most basic form of car insurance. This is the type of car insurance that is mandatory to drive a car in most states. This form of car insurance simply helps to pay for the damage that is done to another car when you cause the accident. This coverage does not cover your own car, so any damage to your own car is not covered. This is where the name comes from; the liability is taken away so that you don't personally have to pay for damage to the other car.
What a Basic Auto Insurance Policy Includes
Technically, basic auto insurance policy does not really exist. Every auto insurance policy can be customized to meet the needs of the insured. There are six basic types of coverage and all of them can be added or removed from an individual policy. Auto insurance policies allow you to set your coverage limits and deductibles. Below is a brief description of the various coverages available.
Bodily Injury Liability. This coverage handles any injuries that you cause to others in an accident. Liability insurance is required in most states but the minimum requirements are usually not adequate. Most experts recommend 100/300 when it comes to Bodily Injury.
Medical Payments or Personal Injury Protection. This is the maximum amount your insurance will pay when an accident is your fault and people in your car are injured. It covers the medical costs of the driver and passengers in your vehicle. It also covers lost wages, and if necessary, funeral costs. This insurance is often required by states.
Property Damage Liability (PD/PL). The damage caused to third party property, such as vehicles, fences, yards or even houses is covered by Property Damage/Property Liability insurance. This is the main or only component of the most basic of car insurance policies. The higher the dollar amount, the more this coverage will cost.
Collision. This covers the cost of damage to your vehicle. If you are driving an old vehicle with a low replacement value, it is best to drop this type of coverage. If you are leasing a vehicle or driving a newer, more expensive vehicle, this coverage is necessary. Keeping your deductible high will lower the cost of collision coverage.
Comprehensive/Collision. Damage caused by anything other then an accident or collision are covered by comprehensive. A few examples would be fire, flood, and hail. If you are financing a new or used car, the finance company will require this coverage. This type of coverage is important in order to make sure if you're ever in an accident, you will receive the complete Kelley Blue Book value of your car, as derived prior to the accident. However, if you have a low value vehicle, it is best to skip this type of coverage.
Uninsured/Underinsured Motorist Coverage. If you live in a tort state and are involved in an accident with a driver who has no insurance or inadequate insurance, then this coverage will make up the difference on your costs. Uninsured motorist coverage is a good idea if you live in a state with a high percentage of drivers without insurance. The rate in California is now almost 25%.
Every insurance policy is different. Understanding the different types of coverage can help you make the best decision for your situation.
Related Questions and Answers
Do most States Require Collision Insurance Coverage?
All states actually do not require collision insurance coverage when driving a car. Although each state has a minimum set of auto insurance requirements, none of them specifically state that you should get collision insurance to drive a car legally. However, it is required by most financial institutions that loaned you the money to purchase a car up until the loan is paid off. This is in order to protect the interest of the bank or financier, in the event that you default in your payments. If your car is free and clear from any encumbrances or liabilities, the state will not specifically require you to get collision insurance. It will however, require you to get liability insurance instead of collision insurance coverage.
What is Required to Drop Collision Insurance from My Plan?
There are several things that you have to consider when you want to drop collision insurance. First and foremost, if your car is under a loan, the bank requires that you have the collision insurance until the end of the loan term. Once you've paid for the car fully, you can opt to remove it. If the car is more than 5 years old, dropping the collision insurance is acceptable. Lastly, when your car is already old and has depreciated much, and the insurance is more than 10% of its present market value, considering to drop collision insurance is not that bad of an idea. It's because you are paying so much for a car with minimal value.
Is Driving with No Collision Insurance a Smart Idea?
Even if you are a "good" or "safe" driver, driving a car with no collision insurance is not a good idea. Even if you think that you are the best and most defensive driver, you cannot take into account the driving style of those around you. You can also get victimized by a hit and run and you'll be left with the bill on your hand as you scratch your head. Furthermore, it is even illegal to drive in some states with no collision insurance. You can get apprehended and fined heavily in the event that you get pulled over for whatever reason. So when driving a car, wherever you are, having no collision insurance is not recommended.
Is Collision Insurance Required on a Car Rental?
It is not necessary to have car rental collision insurance, but there are some states that require it. Although it is not required in all states, it is recommended that you get collision insurance because it could save you a lot of money in the event of an accident. If you are an aggressive driver, all the more you should purchase it. If you get into an accident while driving the rental, you will be spending much more on the actual repairs. Also, your current insurance may not extend its policy to rentals so you're going to have to pay for that bill all by yourself. In the end, in order for you to have peace of mind and enjoy your vacation, get the car rental collision insurance.
Which States Require Liability Car Insurance Coverage?
All states require liability car insurance coverage if you want to be driving your own car in the United States. Different states have different laws and minimum requirements when it comes to liability insurance for cars. For example, Alaska and Maine have the most stringent requirements, which is 50/100/25. The first number means $25,000 bodily injury insurance for the person you injured in an accident. The second number means $100,000 maximum compensation for multiple injured persons. The last number is for property damage, and $25,000 should be the minimum. There are different combinations of these numbers of car liability insurance coverage requirements for each state, and it is mandatory to abide by them.