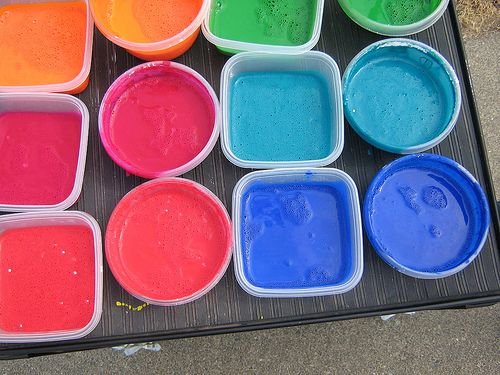 Car paint charts are very important to learn how to use for you to be able to find the perfect math of color for your car. These car paint charts are composed of a portfolio of colors which are identified by an auto color code for a car owner to be able to identify the color that is right for his or her car. Presently, there are some car paint shops that have machines or programs that they use to find the color code of your car. They simply input the code into their system and it automatically searches for a match. Finding the right color for your car can be a tough task, and most of the time, other people need a professional to help them with this predicament.
Finding Car Paint Color Codes
The first step in making sure that you find the perfect match for your car's paint is to look for the car paint code of your car. These codes are composed of alphanumeric combinations which will be matched to the car paint charts. These codes also differ from one car manufacturer to another so make sure you get the car paint chart of the same car manufacturer before you begin matching. In order to find your car paint color code, open the back door (not the trunk) of your car. In the doorjamb, you will find a sticker with alphanumeric characters in it. This sticker is the car paint color code. Bring a copy of these characters immediately to your selected car paint shop for them to look for the perfect match for your car.
Finding the Right Mix of Colors
Once you have found the color code of your car, run to your nearest auto paint shop for them to find the right mix of colors for you. A good auto paint shop has a computer or device telling them what colors to mix. You have to remember that every color of a car is unique for every car manufacturer. For example, if your car's color is white, the mixture of the paint is not just plain white paint. It can be a combination of three or more colors that are mixed together perfectly. You can do this by yourself by experimenting on the mixes of colors or go online to your car manufacturer's site and have the color charts presented to your auto paint shop, but most of the time, it is inaccurate. The best thing to do is to ask for professional assistance because the combination of these colors is of certain weights as well.
Color Mixing Procedure
Once the car color code is punched into the computer together with its model, the computer will give the color codes of the paints needed to achieve the perfect color match for your car. The computer also determines the required weight of each paint so that you can achieve the right mixture of paint. Attached to the computed for a color chart is a weighing machine wherein they place a measuring glass to fill with paint. They weigh each color the computer gives and mixes them. After doing this, they test it out on your car.