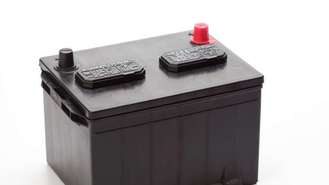 The type of car battery brand you choose is important as some batteries are better than others and there are many different types. There are many different features you want to compare such as the car battery life, amp hours of the car battery, amount of charge left and more. Different cars will require different batteries, so it is important you purchase one that will work for your vehicle.
The Kirkland Signature is only available at Costco and is an excellent battery for the price. The amp ratings and performance match many of the super premium brand batteries, but at half the price. These batteries are excellent for cold weather and you can feel confident knowing your car will always start, even when the temperature is below freezing. You also get a full refund if the battery should fail, no matter what the cause.
EverStart batteries are available at Walmart and are made by a company that also produces some of the premium brand batteries. These have excellent performance and are very affordable. The amp ratings are perfect for extreme weather and below freezing temperatures. There is no maintenance involved and very easy to use.
AC Delco batteries are one of the best brands. These all pass vigorous quality tests, so you will never have a problem with a battery. The terminals are free of corrosion and the reservoir is quite large, so the charge holds for years. There is no maintenance and there is a limited warranty that will fully replace the battery should something go wrong. The 6 series offers a great punch for your buck, as they are high performance but very affordable.
The same company that makes DieHard and Sears car batteries produces Duralast car batteries. These can be found at AutoZone stores. This battery matches the performance found in the DieHard batteries, so you have 800+ cold cranking amps. This will start most cars in below freezing temperatures. It has a large reserve and is maintenance free. This budget battery offers excellent performance.
DieHard batteries are marketed from Sears and are considered a premium car battery. These are supposed to last forever, and while this may not be quite true, they last much longer than other batteries. They offer a range of car batteries including a heavy duty line, premium line and medium duty car batteries. DieHard also produces battery boosters, battery chargers, and batteries for other non-automotive vehicles.
The NAPA performance battery lineup is a decent battery. However, the short 24-month warranty leaves more to be desired, especially at the price. That being said, the battery can handle a wide range of temperatures and comes in many different sizes to fit your particular application.
Optima batteries are expensive, but they are known for working in all conditions, orientations, and last a long time, many times longer than the car. They have batteries for SUVS, trucks, and other vehicles besides just a standard car.