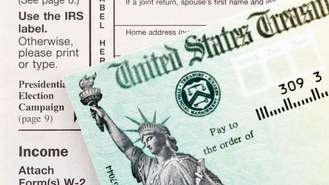 When buying a vehicle, terms like getting a car tax write off and deductions aren't something most people are thinking of at the time of purchase; however, they should be. Whenever you purchase a vehicle, you should consider ways to get a car tax write off to help offset the cost of the vehicle by paying less in taxes. Most tax write offs are for taxpayers that use their vehicles for business; however, there a few that anyone can take advantage of. So, in order to help you find tax write offs and other ways to reduce your taxes, here are some tips to help you out.
Deduct the Sales Tax on Your Income Tax Return
In recent years, Congress has offered tax credits for the amount of state sales tax paid on new vehicles. However, even when no tax credit is available, you may still be able to deduct sales tax paid on a vehicle.
The IRS allows you to choose between deducting the amount of income tax you paid in your state, or the amount of sales tax you paid to local and state agencies. Since a new or used vehicle is a large purchase, this may cause the amount of state sales tax that you paid during the year to be more than your actual state income tax. Therefore, claim a deduction for the amount of sales tax that you paid not only for your car purchase but other purchases for which you have receipts as well.
Look for New Car Tax Credits
When they are available, tax credits are very useful in helping you reduce the actual amount of tax you owe to the federal government. While a standard deduction only reduces the amount of your taxable income, a credit can save you a lot more money. For example, the popular cash for clunkers program allowed taxpayers to save up to $4000 on the purchase of a new vehicle.
Also, Congress has passed other popular tax credit programs in recent years, such as those for hybrid vehicles or vehicles that use alternative fuels. You should occasionally search the Internet for any new car tax credits that may be available to you.
Keep a Log of Business and Personal Use
If you own a small business and use your vehicle for business purposes a large percentage of the time, you should keep a log to record mileage for trips that are for business purposes. Record the beginning and ending mileage on the odometer along with the purpose of the trip and the destination. Although the amount varies, you will typically be able to deduct between $.45 and $.55 per mile for business-related purposes. Over the course of a year, this can result in a hefty deduction on your income tax return.
Buy a Big SUV or Truck and Write It All Off
Also, if you own a business, you might want to consider purchasing a large SUV or truck. If you purchase a new vehicle that weighs over 6000 pounds, and the vehicle is worth less than $250,000, you may be able to deduct the entire purchase price of the vehicle if it is used for business purposes. In some cases, a new vehicle purchase can pay for itself quite quickly if you consider how much you can save in income taxes. However, before you use this deduction, you may want to consult with an accountant or other tax professional.
Find IRS Approved Charities
Not all of the charities that offer to take your vehicle donation for a tax deduction are approved by the IRS. The federal IRS keeps a list of approved charities that you can access to figure out if your intended donation center is approved.
Get the Title for the Vehicle
In order to successfully donate a vehicle, the owner will need to participate in an auto title transfer. That means getting the paper title for the vehicle and authorizing the vehicle transfer with a notary or similar professional. If you don't have the title for the vehicle, as the legal owner, you can get a replacement from the state Department of Motor Vehicles office.
Get a Resale Value
Something that many prospective car donors don't realize is that new IRS rules mean you can't just deduct blue book value for a donated vehicle. These new rules specify that the legitimate tax-deductible amount will consist of the amount that the charity re-sold the vehicle for. This makes car donation a not-so-great deal for most vehicle owners. A lot of the people who consider car tax write off incentives are agreeing to forfeit a decent amount of cash (their vehicle's blue book value) in order to help a charity, while recovering just a fraction of that money (the taxable percentage of their deduction) from the government. But when you don't even know how much you will be able to deduct, a car donation can seem like a waste. Understanding the current rules on donations helps drivers to make financial decisions they are comfortable with.
Ask about Charitable Uses
Recent reports indicate that although a resale tax deduction value (mentioned above) usually applies, a vehicle donor may be able to deduct the blue book value if the vehicle is not resold by the charity, but used for other purposes, such as for police or fire department training. It might be worth asking a charity about one of these alternative use donations.
Calculate Fair Market Value
You need to carefully calculate the vehicle's fair market value when claiming a deduction. Relying merely on the Kelley Blue Book value of a used car isn't ideal, since the Blue Book values don't take into consideration the actual condition of any particular vehicle. To determine the market value of your used car, refer to the Publication 561 on the IRS website that allows you to determine the value of donated property.
Obtain the Right Documentation
When making a charitable donation, you will also have to document all details pertaining to the deduction and the market value of your car. You may also have to obtain certain receipts and forms depending on the amount of tax deduction you're claiming. If you're unsure about the entire process, contact an IRS customer service agent before filing your returns. Alternatively, you could use the help of an independent tax agent to help you file your taxes.
Understand the New Guidelines
If you've donated your vehicle to a charitable organization, you will be able to claim the fair market value of the car. However, if the organization decides to resell the vehicle at a price that's lower than your estimated market value, you will have to claim a deduction at the lower sales price. If the charity first used the vehicle for charitable services and then sold the car at a price lower than the fair market value, you will be able to claim the higher sales price, provided that you get documentation from the organization that states how the car was put to use and the price for which it was sold.
Specifics with a Charitable Car Tax Write Off
The Internal Revenue Service will allow any citizen to claim a tax deduction of up to $500 when you do a charitable car tax write off. If the donated vehicle sells for more than $500, the charitable organization which sold the vehicle must mail a completed IRS form 1098-C to the donor, stating the date of donation and a description of the vehicle, plus the exact amount the vehicle was sold for. The donor can then present this form 1098-C to their tax preparer to claim a deduction. If the vehicle was a late model, which the charitable organization performed some improvements on, and was then sold for about fair market value, then the donor can claim full fair market value as a tax deduction. For tax deductions over $5,000, a written vehicle appraisal must be included.
Those that donate an auto to charity must make sure that the charity is an IRS qualified organization, which is a section 501 (c) (3), defined as charitable, religious or educational organization. Every donor must receive a written acknowledgement from the charity if the tax car donation they're claiming on their return is over $250. When the donor files their income tax return, either form 1040 or 1040X, they must complete section B of form 8283 and attach it to the return. If section B is required, and the charity sold or disposed of the car within two years of receiving it, they have to file a form 8282 Donee Information Return with the IRS. The charity must provide the identity of itself and the donor, plus the amount received for the sale or disposal of the car, and supply a copy of the form to the donor.