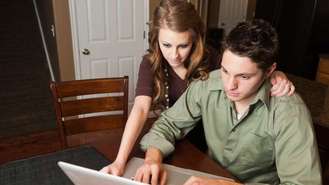 A car invoice is the price at which a dealer purchases a vehicle from the manufacturer. Dealers ideally try to sell vehicles above invoice prices, to maximize profit. However, sometimes dealers will offer vehicles for near or below invoice price.
It is common for dealers to get incentives from car manufacturers for every new vehicle they sell. These incentives usually range from 1 to 3 percent of the invoice price. Thus, it is possible for car dealers to sell cars at near-invoice prices and still make a profit. Buyers should understand these facts, and look to get deals when dealerships feel pressure to get rid of excess inventory.
A good place to start researching a car's invoice price is Consumer Reports. They offer several types of books, magazines and online services that help consumers determine the price of new and used cars, hidden dealer charges, bottom line prices and vehicle comparison tools. Other good resources include sites such as Edmunds.com, or our own CarsDirect search page. Simply enter details such as the make, model and year, and cost and pricing information will be displayed. You will see the MSRP (the manufacturer's suggested retail price) and the car invoice price.
Knowing the car invoice price can give you ammunition to help lower the final price you pay for a vehicle. Being equipped with such information may help you to pay less for the vehicle of your choice. Remember to be resourceful. Use the tools at your disposal to become familiar with a car invoice, and get the best deal possible.
How Accurate Are Websites That Show Auto Invoice Prices?
Websites that show auto invoice prices provide important research when you are shopping for a car or truck. Despite this, there are some charges on invoices that are not accounted for by websites that detail this type of information.
District Advertising Charges
Most manufacturers offer a regional advertising group that dealerships may choose to participate in. These district advertising charges are used to pay for newspaper and television advertisements. The charges for being part of a local advertising group are passed on directly to the new vehicle invoice. As regional marketing expenses vary from state to state, and even city to city, it is impossible to account for these charges when doing website research.
Online Marketing Fees
Manufacturers offer web design services to dealerships, and these comprehensive online marketing tools are not free. Online marketing fees are charged directly to a dealership by way of the new vehicle invoice. Not all dealerships elect to participate in online marketing programs, so you may find that some local dealerships do not have this charge on their invoices.
Mid-Year Pricing Adjustments
Manufacturers regularly adjust their prices at the halfway point of a model year. As the timing of mid-year price adjustments can be difficult to determine, and manufacturers may not always disclose this information to websites, it can be difficult for a website's pricing data to reflect such changes. If you notice that one vehicle is slightly more expensive than another, mid-year adjustments may be the reason. A mid-year adjustment is a verifiable and legitimate reason for the price of a vehicle to be increased.
Related Questions and Answers
What is the Difference in Price Between Dealer Cost and Invoice Cost?
Invoice cost is the quote price that dealers estimate, and usually includes add-on options that the buyer or leaser may have requested. Promotional cars, popular cars and rare cars will affect the invoice cost. The invoice price offered by the dealer can be queried and negotiated, and comparative quotes and research is required before purchasing, as a car is an expensive investment. The dealer cost is the price the dealer will pay and this can also be researched and compared to the invoice cost before purchase. Use the Internet and other dealers to estimate the cost.
What is a Dealer's Average Profit?
Average dealer profit depends on a few factors. The make of a car, new or used, and demand will all influence how much a dealer makes. Those in the used car business will usually have various profit margins on every car. Sometimes they sell a car at double the price they got it for, while other times the mark up will be almost nil. Those selling new cars will however calculate their mark up as a percentage above the total cost. However for both new and used car dealers, an average of 5% to 10% profit is reasonable to keep them in business.
What are Dealer Incentives and Holdbacks?
Dealer incentives can be a sales promotion that a salesperson gets asked to sell a certain model of a car in order to win something, or get extra commission promoting a new car. This may not be the best car for your needs, but the dealer incentives do not take this into consideration. Buyers should be careful with sales tricks and dealer incentives, and should even try to negotiate lower prices in these vehicles in order to pay less. Buyers should refuse to pay above 5 percent over the dealer's cost, as this is unnecessary. Knowledge of dealer incentives can be obtained from Internet research and media savvy, as they are usually promotions to the public.