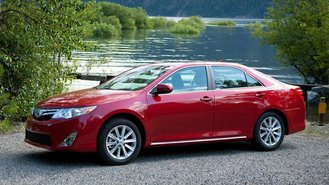 Shoppers sometimes assume car prices vary because of decisions made by dealers. But the truth is that manufacturers adjust retail prices all the time and this can have big consequences on the car you end up with.

Why MSRP is worth paying attention to

MSRP, or the Manufacturer's Suggested Retail Price, has a bit of a bad reputation since it can vary substantially from the price you actually pay. This is because actual dealer prices are heavily influenced by local demand.

With vehicle options and equipment becoming more complex, looking at the MSRP is one of the few ways to make apples-to-apples comparisons. This is important when communicating with different dealers to get the best price.
For example, Vehicle A may be cheaper than Vehicle B, but if the MSRP is also lower it could mean Vehicle B is equipped differently. The apparent discount could be smaller than you think or there could be none at all.
MSRPs can change

Most shoppers don't know that MSRPs can change. The most common reasons are to accommodate unusual demand, to reflect new standard features, and even to help pay for new sales promotions. It's no coincidence that some price increases are followed by extra cash incentives to make cars look more enticing.
For example, last year Toyota made improvements to crashworthiness and infotainment systems on the 2014 Camry to obtain better ratings and reviews. What ended up happening was that shoppers saw different prices and incentives on the 2014 and "2014.5" models, with the best deals on outgoing 2014s. No one really advertised that the extra discounts got you a car with less-robust crash protection.

Changes like this influence the prices you see, but this can complicate matters for shoppers who use MSRP as a tool for making comparisons on what would otherwise appear to be the same car.

Some automakers increase prices more than others

Although we used an import automaker in our example, domestic companies like Ford and GM tend to change prices more frequently. Price increases range from 0.3% and 1.2% and can equal hundreds of dollars. We tend to see the biggest mid-year increases on full-size trucks.
There can be outliers, however. Mercedes-Benz took an unusual step recently by increasing prices on the CLA-Class by up to 5%. This is unusual because we almost never see this automaker make large price changes on a model without substantial differences in design or features.

What you need to know when shopping

The first thing to ask when seeing MSRP discrepancies on the same vehicle should be whether or not the car is equipped differently. With the 2014.5 Toyota Camry, improved crash protection for an extra few hundred dollars could be considered to be worth the money.

The fact is that unprecedented competition has narrowed the competition gap among top automakers. This will likely result in more mid-year changes. To know exactly what you're getting, be sure to do your homework and study the vehicle's window sticker, which lists standard equipment and options on each new car.

The most important thing is to communicate well with the dealer to ensure that the car you're buying has exactly the features you want.

Equip yourself with insider info

Keeping track of important mid-year changes can be hard. That's why CarsDirect analysts write tailored buying advice each month on over 300 models. Check out our Pricing Insider page for details or sign up for email alerts to find out what's new each month.

>>Research specs and prices for hundreds of cars and trucks

>>Read insights on over 300 models on the CarsDirect Pricing Insider page