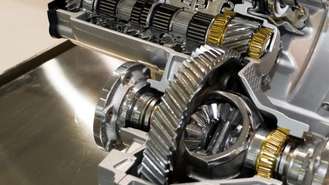 A transmission repair kit will help make the job easier and faster when your vehicle needs transmission repair. A transmission repair kit includes all of the needed parts, and many kits even include detailed instructions that show you exactly what to do. Here is a list of some of the better repair kit brands.
Transgo Research and Engineering
Since 1959, Transgo Research and Engineering has been making reprogramming kits and shift kits for almost every type of vehicle and vehicle transmission ever manufactured. Transgo transmission kits are among the most popular in the industry, and include all the parts you will need to make the rebuild of a transmission quick and easy.
B&M Racing and Performance
B&M Racing and Performance has been a leader in transmission kits for high-performance vehicles since the early 1950s. B&M manufactures a wide array of high-performance transmission conversion kits, as well as complete transmissions modified for use in high-performance vehicles. Their transmissions are very popular with many hot rod and muscle car enthusiasts.
Borg-Warner
Founded in 1901, Borg-Warner has long produced some of the best aftermarket transmission parts around. Many transmission product retailers and suppliers package Borg-Warner components as kits that are used in many high-end and high-performance vehicles. Known for their innovative engineering and product research, Borg-Warner produces some of the most sought after transmission components available.
Choosing the Right Transmission Repair Kit
Whether you're looking for a kit to lower the cost of a new transmission, boost the performance of your new transmission or improve your current transmission, there's a transmission repair kit for your needs.
Cost
The cost of a transmission repair kit is less than a new transmission, but the cost of the kits themselves can vary depending on the kit you need and the results you want. Look at kits for your specific vehicle and compare costs across different brands. You need to know the year, make, model, engine type and transmission type before looking for a kit. Kit prices can vary from $50 to $300, depending on what you need.
High Performance
High Performance kits generally include better quality gasket, bushings, clutches and other materials. These enable your engine to run more effectively and more efficiently.
DIY Possibilities
You can purchase a kit and repair the transmission yourself, but it takes extensive knowledge of the transmission, the repair process and how to remove your transmission. You need special tools. If you don't already have the necessary equipment and experience, doing it yourself could end up costing you more money.
Auto Shop Options
An auto repair shop can complete the repair for you, often with the kit you've already purchased. The price of labor can be pretty high because of the extensive process of removing the transmission, repairing and reassembling it. The entire process could take a couple of days, so prepare to have other transportation during that time.