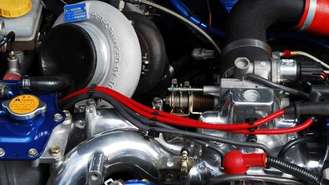 A mass airflow sensor (MAS) determines the mass of air entering a vehicle's fuel injection engine, and passes that data to the Engine Control Unit, or ECU. The air mass information is necessary for the ECU to correctly balance and deliver the correct amount of fuel to the engine. When a vehicle's mass airflow sensor is faulty or defective it can cause a variety of problems, and usually results in very poor performance from your engine.
Symptoms of a Faulty Mass Air Flow Sensor
A faulty mass airflow sensor will cause problems similar to low compression or low vacuum, and will also show symptoms similar to when your vehicle has low fuel pressure from a faulty fuel pump. Here are some of the most common symptoms of a faulty mass airflow sensor:
The engine is very hard to start or turn over
The engine stalls shortly after starting
The engine hesitates or drags while under load or idle
Hesitation and jerking during acceleration
The engine hiccups
Excessively rich or lean idling
If you believe your car has a faulty mass air flow sensor, take it to a qualified mechanic so that a complete computer diagnostic can be run. In most cases, a faulty mass flow sensor has a specific code that will generate during computer diagnostics, and is usually easy to determine with computer testing equipment.
How to Clean a Dirty Mass Airflow Sensor
Generally, you'll want to clean your mass airflow sensor either every six months, or every time you change your oil. Cleaning it when you change or clean your air filter will be a good way to save both time and money.
Remove the Sensor
To clean your mass airflow sensor, first, you must take it out. This is done by opening your vehicle's air box and using a flathead screwdriver to pluck it out. When removing the sensor, be sure to never touch the wires. A disconnected mass airflow sensor can't electrocute you, but the wires are delicate and small. Breaking one will require a replacement, which can run upwards of $100, so it's best to be cautious.
Clean the Sensor
Next, you have two choices. The cheapest option would be to take your mass airflow sensor and place it in a plastic bag filled with rubbing alcohol. Take the bag and move it around, making sure the alcohol washes all of the dirt and grime from the sensor. Another option would be to go to your local auto parts store and buy a special mass airflow sensor cleaner, and spray it onto your sensor, but as stated before, this is more expensive.
Dry and Reinstall the Sensor
After cleaning your mass airflow sensor with either the cleaner, or rubbing alcohol, let it sit, generally for 20 minutes or more. The sensor has to be completely dry before it can be reinstalled in your car, otherwise you may damage it. Replace it and that's all.