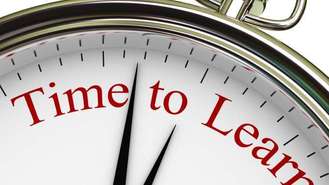 Traffic school provides you with sound knowledge about traffic rules and regulations specific to the state in which you reside. Although the course content varies in each traffic school, all students should obtain a Certificate of Completion after passing the final test. Apart from the regular classroom courses, you can attend an online traffic school to obtain this certificate. Some may be asked by the court to attend traffic school for a violation. Others may attend to obtain low rates on insurance premiums or to maintain a clean driving record. If you wish to attend traffic school, it's important to stay informed about certain prerequisites.
Prerequisites
Drivers ordered to complete a driver improvement course are generally provided 30 days to complete the course and produce a Certificate of Completion. It's important to bear this 30-day deadline in mind to abide by the law. You may also choose to attend traffic school to maintain a clean driving record or dismiss a court citation. Such applicants should contact the clerk of the court that issued a citation to determine eligibility to attend traffic school. It's important to obtain prior permission to attend traffic school and pay the court the necessary administration fee.
Sometimes, you may be unable to complete the traffic school within the pre-determined deadline. Due to this, it's necessary to obtain a court approved extension to attend traffic school. It's best to bear a few tips in mind to get extension time.
Confirm extension eligibility with the court. You may visit the court in person or visit the state DMV website to look for an online application for traffic school extension time. Alternatively, call the court in advance to obtain an extension.
Most courts allow 60 days to submit the Certificate of Completion. However since this period may vary from 60 days to 6 months, contact the court to verify the time. In addition, not all violations are eligible for an extension, particularly if you had another citation for the same violation in the past few months. Be sure to verify if you qualify.
You can ask for an extension by mail. However, a personal meeting is recommended as you get a chance to ask questions about court hearings and other legal procedures.
Some courts may allow a second extension. You may have to provide reasons for your additional extension by submitting a request online, in person or by mail. This additional extension is usually a 30-day period.
If you're asked to attend any court proceedings, you should be present and on time. An absence is not taken lightly.
How to Get out of Going to Traffic School
If you want to avoid the hassle of going to an eight hour classroom course and still maintain a clean driving record, there are certain options you might want to consider. Right from the moment an officer pulls you over for a traffic violation, to your trial in court, there are certain factors that could increase your chances of getting out of going to traffic school.
If you get pulled over for a traffic violation, have the right attitude toward the entire experience. Be prepared to address the officer politely and do exactly as asked. Avoid losing your temper or arguing over a ticket. Instead, turn off your car and remain seated until the officer approaches you. If you know you're guilty of a violation, acknowledge it and ask the officer if you could talk about it. If the officer finds you're polite enough, you may even be let off the hook.
If the officer didn't drop your ticket, you may contest your case in court. Since some courts require you to attend traffic school, ask for an alternative. They may ask you to pay court fees and a fine instead of attending traffic school.
If asked to be present in court, make sure you appear in court on time. Alternatively, try to delay the court trials by asking for continuances. If you're lucky enough, your case may be dismissed eventually.
If you feel that your insurance premiums will cost you a large sum of money, consider hiring a lawyer specialized in traffic court cases. Since lawyers have in-depth information about regulations, your chances of winning a case are higher.
If all fails it's best to attend traffic school and abide by the law. Instead of attending regular classroom courses you also have the option to attend online traffic school. The courses are highly interactive and can be completed in the comfort of your own home.