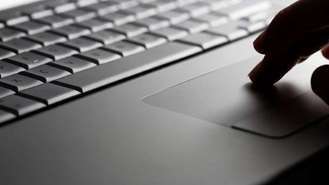 Participating in an approved online traffic school can help to improve and lower points on a driving record.
How to Use an Online Traffic School
These types of traffic schools help people to remember the rules of the road, and the consequences of not adhering to them. As laws change and new safety information is realized, everyone can derive benefit from the knowledge gained by participating in an approved online traffic school.
Finding an Online Traffic School
Here is a partial list of the many online schools available. Be sure to check each website to ensure that it is approved for your city, district or court.
Comedy Defensive Driving
NDSS Traffic School
GotoTrafficSchool.com
Traffic School Online
I Drive Safely
Interactive! Traffic School
TooLazyForTrafficSchool.com
Check your Computer System Requirements
Because the courses these schools offer are being taken online, you need to have certain computer requirements in order to be able to utilize their services. You must have an up to date browser installed on your computer. Most websites are constructed to support Microsoft Internet Explorer, Mozilla Firefox and Apple Safari brand web browsers. The browser must have JavaScript enabled, must have Adobe Flash Player installed and must allow pop-ups for the online school's website. Your computer monitor should be able to display a resolution of at least 1024x768. It should have Adobe Reader installed, since the certificate you earn will most likely be in PDF format. You will not be able to view or print out your certificate without this program. In some instances you won't be able to read the materials.
Registration
Online traffic schools have a link to registration on their home page. The process is usually easy to follow, and can take from 5 to 15 minutes to complete. You should have your ticket handy (if applicable) during registration, as ticket information will be required in the registration process. Once the registration is completed, your payment will need to be submitted before you can start the course. Most companies accept payment in the form of credit card, bank debit card (with the Visa or MasterCard Logo) or E-Check. Some companies will allow you to send a standard check via US Mail. The check will need to clear before your certificate is released.
Taking the Online Test
The course can be taken all at once, or a little at a time, because they are typically divided into units. The test questions can range from multiple-choice to short answer, and some companies may use both. Some states allow you to retake the test an unlimited number of times in order to earn your certificate of completion and improve your driving record.
Approved online traffic schools work closely with the states to ensure their courses are up to date and reflect current changes to driving laws. The certificates earned from these schools can be used to reduce and/or eliminate points from your driving record, improving your driving history and record, and to have traffic tickets dismissed.
Finding Traffic Schools for Lowering Points on Your Driving Record
If there has been one department in just about every state that has made full and complete use of the computer revolution, it is the DMV, which has used the computer revolution to run DMV-approved traffic schools. This has saved time and money, for not only the state, but also the drivers involved. Here are ways to find out about some of the programs offered:
Begin Your Search with the Appropriate Websites
Go online and find your state's major web portal, which usually ends in .gov. Once you have found the portal, run a quick search for the Department of Motor Vehicles, Motor Vehicle Department or Motor Vehicle Registry, and then look for forms and tests.
Find the Right Approval School
Once you are logged into the state's DMV system, run searches of that site for approved traffic schools. In California, for example, you will find the state-approved training under TrafficSchoolToGo.com. If you are over 20, you can take any court-ordered test. If you pass, it won't clear your license of points, but what it will do is keep you from accumulating further points.
Assess the School's Offerings
Different schools have different rules. For example, the online New York Defensive Driving School and testing will allow you to knock a maximum of four points off your license. Although it won't do anything about dismissing a large fine for a speeding ticket or accident, losing the points on your license is a good thing.
Florida has an online driver improvement school that will take points off your license once you have taken the online test. It is much the same case as in Virginia, where you not only lose the points, but it can also help to reduce any finding. Normally, you have to find a state-approved training site and report there for the number of weeks that have been ordered by the courts. In general, you will find that these facilities, while available, aren't in the most conveniently located spots. This makes online testing even more important.
A state such as Massachusetts lets you take your basic license tests online, but it does not allow you to clear points off your license (the Bay State doesn't use a license point system). It uses a special surcharge system in conjunction with the insurance industry to establish the driver step you are on. An SDIP of 9 is where everyone wants to be, but there are no online schools or tests to help you achieve it. Instead, you are held at a higher step level for the first few years after an accident or moving violation, and then you begin to move down the ladder to the 9 level.