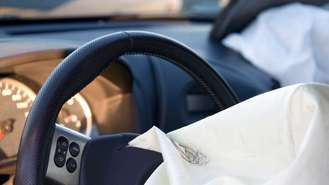 An airbag replacement procedure becomes necessary after an accident in which your airbags deploy, or when refurbishing an older car that may have outdated or faulty equipment. Given the new type of airbag module, recent changes to the internal structures of vehicle airbag systems and airbag ECU, it can be difficult and dangerous to attempt this on your own. Only a professional should attempt any kind of airbag repair or replacement.
Where to Find Low Cost Airbag Replacements
The cost of an airbag can range anywhere from $2,000 to $4,000, depending on the model of the car. At such prices, it's good to find a few places where you can find cheap airbag replacements.
There are online airbag suppliers where you will be able to find replacement airbags. These replacement airbags are completely checked over and they are offered with a limited warranty. You will also find that a few sites will offer you a free installment in your car. Sites like Car-Part.com are reliable and offer quality used spare parts under a limited warranty.
Sites like Airbag Center that buy used airbags from salvage yards and auto recyclers. They check the parts over completely. They even have every category of spare part that you want itemized and checked over.
How to Get an Airbag Computer Repaired
One of the most important components of your vehicle airbag system is the airbag computer. The airbag computer module must accurately and spontaneously assesses the damage caused by an collision, and decide whether or not to deploy the airbags. Because timing is absolutely crucial to your safety and health, the airbag computer must be fine tuned at all times.
The best way to get your airbag computer reset is to find a technician who specializes in this type of work. Many different companies work exclusively with airbags in a variety of different types of cars.
Some mechanics will be able to repair a computer system for an airbag setup, but don't expect that every mechanic will be comfortable with this project.