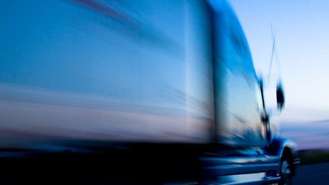 If you have thought about pursuing a career in transportation you might be asking yourself: How much does truck driving school cost? The following information should give you some ideas to consider when looking for a truck driving school and roughly what you can expect your costs to be. There are a number of ways to become a trained truck driver, and some are definitely better then others.
There is always a demand for highly qualified truck drivers. The most highly qualified drivers will end up working for the best companies, so getting professional training is important to the future of your career. Driving a tractor trailer can be risky to both you and other drivers, so having the best possible training is important not only for your earnings, but your safety as well.
Free Training
If a company offers free training, be sure to read the fine print on anything you sign. What does the training consist of? Many of these companies pair you with an existing driver and call it training. If they do pay for professional training, many of them require a one to two year commitment from the driver and sometimes take the cost of the training out of your paycheck. Read the fine print carefully.
Check Public Schools
The public truck driver school is often a part of a local community college. This could mean that part of your training is funded. It could also mean that the course does not cover everything you need to know. With public schools you will not get the flexibility you may need.
Check Private Schools
For private schools, teaching you to drive is their business. While they may cost more then the public school you can find greater flexibility. You still need to check the curriculum and accreditation to make sure that the training they provide is what you will need to get your CDL.
Considerations
When researching schools consider the following:
Equipment. Verify that the school has an adequate number of well maintained trucks. It is important they have enough vehicles for the class size so a large class is not sharing one truck. The best ratio is one student per truck, if they are cramming three or four students in a truck you should keep looking.
Certification. Make sure your training at a minimum meets the Professional Truck Driver Institute standards. They require at least 44 hours of actual behind the wheel driving time.
Experienced teachers. Instructors should have a minimum of three years experience. If possible, interview current students to see what they think of the teaching staff.
Steep incline training. Look for a school that offers training on how to handle mountain roads and passes. If you are going to drive nationally at some point you will have to deal with a mountain road.
Cost per lesson. Avoid schools that charge per lesson. Look for ones that offer a complete certification course at a fixed price.
Job assistance. Look for a school that has placement assistance after you have completed your training. Ask what percentage of students they successfully place. If they can't give you a satisfactory answer you should probably keep searching.
Costs
The cost of truck driving schools varies greatly. A quick search will bring results that vary from $2,000 up to $20,000. Research any school you are seriously considering to make sure you will get the best training at the most reasonable price. The consensus among current drivers is that training should not cost more than $4,000 to $7,000. If your tuition is more than that, make sure you are getting a premium education.
Learning to drive a tractor trailer can be a good career move if you have a passion for driving and travel. Remember, the most expensive driving school is not always the best option. Find a school that meets your needs at a price you can afford.
3 Common Driving Mistakes at Truck Driving Schools
There are many common mistakes people make when they're just learning to drive a commercial truck.
Driving too fast. Since semi trucks are so much bigger and heavier than normally sized cars, they are much more difficult to control at high speeds. This means it is easy for you to find yourself driving too fast to stop before you get to a stop light. This is a matter of timing. Once you get used to driving such a large vehicle, it is not so hard to judge how fast you should be going.
Turning too tight. With huge trailers behind them, commercial trucks need to make very wide turns. If a student turns too early, the trailer will cut across the curb.
Badly securing cargo. If cargo isn't secured carefully enough, it is liable to fall out of the truck or sustain damage when the truck goes over a bump or reaches high speeds.
Related Questions and Answers
How to Apply for Grants for Truck Driving Schools?
Grants for truck driving school are extremely hard to come by. The majority of trucking companies do have a repay system, but this requires that you pay for your education prior to joining the company. The only grant that might apply is the Pell grant. Eligibility for the Pell grant depends on the length of your residency in the state which you currently live, as well as the course length and school accreditation. The majority of the truck driving courses are not long enough to qualify for the Pell grant. When researching financing available for truck driving school, you can start at your local unemployment office. They should be able to advise you on how and where to obtain grants for truck driving school.
Do You Need to Go to a Specialized Professional Truck Driving School for Ice Truck Driving?
A professional truck driving school will be able to teach you how to drive on ice as well as provide you with your CDL more quickly than attending a similar program at a community college. However, the courses offered by community colleges are eligible for financial aid through the Pell grant, as well as a training grant from the unemployment office. The decision between attending a professional truck driving school rather than community college is basically dependent on your financial situation. Quality training is available at both of these types of schools and the end result is the same, with you receiving a CDL. Two major disadvantages of attending the program offered by a community college are that these programs take much longer to complete and you aren't assured a job after graduation. However, once you are trained and have your CDL, there are usually companies waiting to recruit you. Two advantages of the professional truck driving school are that it is faster, and if you want to be an ice driver, it is a must.