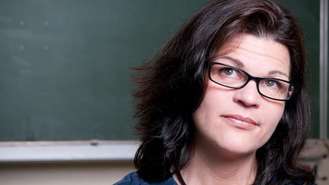 If you have received a citation, you may have the opportunity to attend a California traffic school. However, there are certain requirements.
The ticket must have been issued for a moving violation infraction. You cannot go to a traffic school for non-moving violations, or equipment violations
You may not go to traffic school if your violation was a misdemeanor, alcohol related or if the violation has a court appearance that is mandatory
You must have a valid driver's license. However, certain drivers who have a commercial driver's license are not able to attend a traffic school
You must receive a courtesy notice that says you are eligible to attend a California traffic school
You will need to pay the amount due for traffic school to the court as listed on the courtesy note
After you pay the court, they will send you a document that is an agreement to attend a driver improvement school. Once you have that, you may register for traffic school
You may participate only once within an 18 month period
You must register for the traffic school (and complete it) by a required date
You need to pay a fee for attending the traffic school. All traffic schools charge fees, in addition to any court costs. The fees vary depending on the traffic school you choose
The traffic school must be approved by the court
You may need to physically attend a traffic school within a certain location, however in many cases you may attend an online traffic school. You will need to check with the court for specific guidelines
List of California Approved Traffic Schools
In the state of California, traffic school must be attended in a specific jurisdiction, so it's very important that you verify with the court what the requirements are in your particular case for attendance to count. Not all counties have the same requirements, and some may not allow you to attend a traffic school to avoid points being reported on your driving record. Other counties have restrictions on whether you are allowed to take an online or home-study version or must attend an instructor-lead classroom session. Additionally, there are time constraints involved. Most traffic school requirements must be met within a specific timeframe, and available space may or may not be an issue for the session you want. All traffic schools are privately owned, and while they all provide instruction, not all of them are court and DMV approved in the state of California.
California Department of Motor Vehicles
The DMV has information online about driver education (classroom) and driver training (behind the wheel) classes that are offered at various schools. The DMV allows you to take the courses at a public or private high school, or at a state licensed driving school. Also, you may take the courses in another state and the California DMV will accept it, but you need to have a form (DL 33) completed by the out of state secondary school. However an out-of-state permit would not be accepted as proof of driver training. By visiting their website, you can learn the minimum requirements for classroom instruction, home study and Internet training programs. The DMV offers an online driver education curriculum that can assist you in choosing a school. Make sure the school you choose offers this curriculum. The DMV suggests that if you are choosing a driving school, you should use one that is located in an area that you are familiar with so you will be comfortable when driving for the first time. The DMV also provides some Fast Facts 33 that will be helpful when selecting a driving school.
California Courts Self-Help Center
The California Courts Self-Help Center has great information and answers to frequently asked questions about traffic tickets including what happens with your driving record after you pay your fine. The DMV approved list of traffic schools is also available from this site.
California Traffic Safety Institute
This non-profit organization works with the general public and the California courts. The Department of Motor Vehicles and California traffic schools promote safe driving, proper traffic school instruction and programs, and support to clients of the courts (drivers) to get quality instruction via traffic school programs. All the schools listed on their site are DMV and California court approved, so it takes out the guesswork and headache of having to contact each school or check with the court to see if they are accredited. Their website allows you to search by online or classroom-delivered training and breaks down schools by county, making it easy for you to find an approved traffic school to contact for their program information. One note: not all counties are represented on this website for home study traffic school courses. It doesn't mean that there isn't one. You will need to contact the county court on your own.
California Driving School, Inc.
California Driving School advertises that it is America's largest driving school, serving all of Southern California, including San Diego, Los Angeles and Ventura for over 50 years. It has special programs for teenagers, the physically impaired, the nervous and the elderly. They offer dual steering wheel training for easier and faster learning. This advantage is not offered at all other driving schools. Their cars are marked and their instructors are uniformed. They have classroom instruction, home study correspondence, and internet courses. This school allows you to learn now and pay later, and their driving instruction is private, just you and the instructor. The cost for adults range from $357 for senior citizens and brush up classes, to their most expensive advanced deluxe course, that costs $1,112.00 for 32 lessons. Their most popular course is $834 for 24 lessons.
Go To Traffic School
Go To Traffic School is approved by the California State Motor Vehicle Department. They guarantee the lowest price and claim over 1,000,000 satisfied customers. They offer same day certificate processing and courses in many formats that allow you to easily set your own schedule. In addition to online courses, they also offer DVD and video courses, streaming video, workbook and e-workbook courses. This offers a wide variety of options that meet the needs of just about everyone. They also offer courses specific for every state in the United States. They offer live help if you need to speak with someone directly, and you are even able to buy gift certificates, which might make a great gift to a teenager who needs to get his or her driver's license. Their driving school offers insurance reduction, safe driver points, courses for mature drivers and fleet driver safety programs. You don't need special computer software and the course is 100 percent interactive. Anyone with a Internet access can take the courses.
Cal-Driver-Ed.Com
These driving courses are a service of Pacific High School, a private high school located in Sacramento. Over 60,000 teens have completed their home study driver education class. Cal-Driver-Ed.Com also offers courses that are classroom based in Sacramento. Pacific High School operates under the California Education Code and is registered with the California Superintendent of Public Education. Their online driver education course satisfies the California Vehicle Code requirements for driver education and is accepted by the California Department of Motor Vehicles. It is especially designed for all high school freshmen and sophomores in Sacramento, San Jose, Los Angeles, Long Beach, San Diego, Orange, Riverside and other areas of California.
Whatever you may be seeking in a California online driving school, you are sure to find one that meets your needs.
How to Apply for Online California Traffic School
Applying for an online California traffic school involves a few basic steps that will help drivers get the best choices for their particular situations.
Research eligibility requirements. You should make sure you are eligible to use online California traffic school options, and you should not embark on driver's education options until they are court authorized. Use California state resources and court records to figure out whether you should seek a California online traffic school program
Match the program to your situation. The traffic school must be able to accommodate your specific needs for completing online driver's education. For example, if you are a driver with a cell phone violation, you want to know that a particular online traffic school will provide you with the required certificate or proof of compliance that will get you back on the road. Check the websites of California online traffic schools for specific information on what they offer
Confirm California state approval. California online traffic school providers will show adequate proof of accreditation by the state of California on their website. If you are in doubt, talk to the California Department of Motor Vehicles about which schools qualified to provide this kind of driver's education
Complete online applications. All California online driving schools have online applications. Be thoughtful about adding too much personal information, as some of these web sites may be scams. Do the required research to be comfortable about a specific traffic school web site before proceeding
Ask about certificate delivery schedule. Some California online traffic school certifications will be sent automatically to the court or the DMV. In other cases, drivers must present a certificate to the court. Contact the school to find out the requirements for showing you have successfully completed their courses and are ready to get back on the road