Chevrolet
Trailblazer
Year
Go
Chevrolet Trailblazer
The 2022 Chevrolet Trailblazer SUV gains a few options for its second year on the market, including a heated steering wheel and a trailering package. The entry-level L model departs from the lineup, resulting in more standard features and a higher base price.
Need a Car Loan?
We can help you get financing, no matter your credit situation.
It's FREE, fast and simple!
Get Started
The Car Connection Awards and Rankings
2021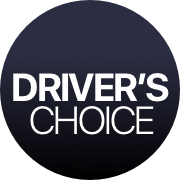 The Chevrolet Trailblazer
User's Favorite
Best Car On A Budget Nominee
The Car Connection Top Rankings
Find more information on Chevrolet vehicles
Insider Information
We have information you must know before you buy the Trailblazer. We want to send it to you, along with other pricing insights.
I agree to receive emails from CarsDirect. I understand that I can unsubscribe at any time.
We will not spam you, and will never sell your email. Privacy Policy.
Thank you. You are now subscribed to our Pricing Insider updates.