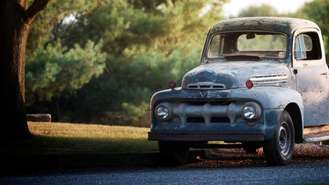 Not many people are aware of how difficult it is to maintain a project truck. The process may seem simple and straight forward but the main cost that you have to incur is the day to day maintenance as well as insurance costs. One may ask how much it costs to maintain a project truck, but this can't be easily answered. One can, however, provide information about what goes into maintaining them, and how to cut down on expenses.
5 Tips to Minimize Project Car Maintenance Costs
Never let cost get in the way of maintaining your project truck. You have to remember that each and every car or vehicle on the road is responsible for the safety of themselves and other drivers on the road. Make sure that you take care of your project truck by carrying out regular maintenance work on your trucks.
You can cut down at least 20% of the cost of maintenance by checking out the truck regularly to carry out preventive measures. For example, carry out preventive checks on the chassis by checking the engine, the belts, the hoses, the wheels, and tires for wear and tear injuries.
Grease your truck every week. This may seem really expensive but it really isn't! The average recommended time for an engine oil change is about 250 hours: automatic transmission change is 500 hours: standard transmission change is about 1000 hours and hydraulic oil change is about 1000 hours.
Make sure that you add common simple additional extra items to protect the truck that you have chosen to buy. Make sure that you use simple additional items like coolers for the hydraulic systems, power steering systems, automatic transmission and even other add-ons that you can afford to reduce the cost of regular maintenance. Please remember that these are one of costs that you will have to incur and you will reap the benefits in the form of lower maintenance costs for your project truck.
Make sure that you inform your repair technician of the work that you undertake with your project truck. A few trucks have specialized work like ranch work where they do hard work like towing loads, driving across rugged terrain and frequently work under adverse weather conditions. Do make sure that you have the right insurance too that covers and protects the truck that you have chosen.
Another very important point to keep in mind is that most trucks are covered with insurance policies and warranties that will take care of most expenses in the first year. But warranties are also void if you do not take care of your project truck in the right way. Your insurance policy could also be voided too and you could lose all the money that you have paid to maintain your car. Please do make sure that you keep yourself updated with the latest information regarding insurance costs and premiums though as this may change from time to time.
Tips for Getting the Best Deals on Project Trucks
If you want to find project trucks for sale you might already have a fair idea where to look to find one. While there continues to be many older trucks around, they are becoming less easy to find unless you have an inkling of where to look.
Search by your state. In the USA you can run a search by State on the eBay Motors site, using the keywords of the the car that you want. You can alter the search criteria by distance, state or miles to find one nearest to you.
Define your requirements in advance. Have a good idea of whether you require a project truck that you can place your own personal touches to, or rebuild from scratch, or whether you want a finished project truck that you can drive home and put in your garage as a star piece. If you buy privately you might be able to save money compared against the price a dealer could charge
Consider finance options early. If you need to get finance for a truck you wish to buy, arrange the finance before you find the truck. You may get better rates with your bank or credit union than you would with a finance company. Remember that with a private sale the Dodge truck you buy will not come with a Dodge truck warranty, or indeed any truck you buy. If you go to a dealer you will be offered some sort of warranty, depending on the age
Don't be afraid to haggle. If you are paying cash for your project truck remember to haggle. So many people think that the price on the tag is the one they have to pay but this is not always the case. Most sellers will be open to reasonable offers
Related Questions and Answers
What is the Best Avenue for finding Classic Pickup Trucks for Sale?
If you want to find classic pickup trucks for sale, then the best avenue to following, is the one that leads you to classic car/truck websites. Including. ClassicTruck for sale.info, ClassicTruckCentral and Carandclassic.co.uk. The search tool makes it easy for you to narrow down your search depending on model, mileage and other properties. There may be a local dealership near you, who specializes in classic pickup trucks. If so, it would be worth going there to see what they have in stock. Alternatively, try looking at the Auction stage for classic pickup trucks. Whether it is an online auction, such as eBay, or an auction house in your area.
In General, are Classic 4x4 Trucks Worth More than Muscle Cars?
Classic 4x4 trucks are worth more than muscle cars because they do not feel the full effect of depreciation. While most vehicles lose hundred and thousands in depreciation per year, classic 4x4 trucks remain unaffected, assuming that they are well maintained. This includes keeping their original parts. However, this depreciation exception does not stretch to muscle cars, which suffer the effects of depreciation like every other car. But, at a slower rate, as they are classics after all. The generalization can only be made if the Class 4x4 Truck is in good condition. A truck in poor condition is either ready for the scrap heap or for a full restoration.
Are Classic Truck Values Declining or Rising?
Classic truck values are rising due to the increase in their demand. The popularity of classic truck shows has also increased their demand. Buying classic trucks is a hobby for truck lovers. Some also do restorations on older trucks. The availability of a huge selection of cheaper aftermarket restoration parts has also increased the number of people buying trucks. There are a number of classic truck clubs emerging all around the country. Some of the best vintage trucks are the 1967 Chevy C10, 1956 Chevy Pickup and the F-series trucks from Ford. Over the years, trucks have become more powerful and have changed appearance. But the vintage trucks still have their own place in the market.
What Tools are Required for Classic Truck Restoration?
When carrying out classic truck restoration, it is important to have the right tools for the job. There are some tools that are essential for restoring trucks, and others that can be purchased if you have some spare money. A small, but essential tool are clamps. The clamps are used to hold two pieces of metal together so that you can weld them. Other essentials are, torches to heat up metal. The bigger your torch, the less frequently you need to refill them. Welding machines are necessities, as are grinders. As for smaller tools, make sure you have a wrench, screwdriver, hammer, chisel, sandpaper and general toolbox items.
What is the Most Popular Antique International Truck?
One of the most popular antique international trucks is the 1955 Ford F-100, winning the hearts of many with a combination of comfort and utility. Ford was able to dominate 30% of the truck market in America in 1955 with this model, and today it is still doing well with the Ford Transit. When this truck first hit the market, the main focus was on the seats, which had foam rubber cushion for motoring comfort. Bragging that a comfortable drive made the workload more enjoyable. If you are interested in collecting this past treasure, then you may find some body parts are scarce, and the all-investment value of the vehicle is moderate.
What are Common Areas on a Truck that Need Rust Repair?
Truck rust repair is a task that no one looks forward to doing. Rust or oxidation is a process where oxygen combines with a metal such as iron to produce rust. The unprotected metal is exposed to water or salt, and over time, the rust compromises the metal, making it week and brittle. There are several areas on a truck that are more common to rusting problems than others because of their proximity to the road. These common rust prone areas are the wheel wells, kick panel, front and rear bumpers, and the undercarriage.
What is an Easy Model to Start with for a Project Truck?
Your first project truck should be one that you have always wanted to own, or one in which you have a strong interest. Remember, as you perform this restoration, you will need to become intimately knowledgeable about the vehicle and all of its workings. Selecting a vehicle you "like" makes the learning process easier and more enjoyable. Generally speaking, most Fords and Chevrolets make good project trucks. Pickup models from the years 1955 to 1957 are easy because there is an abundance of parts available, and the vehicles were made from solid steel. Moreover, because they are so popular, getting advice will be easy.