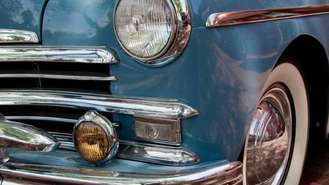 Selling classic cars is a hobby or business many people practice today. From classic car collectors to enthusiasts, classic cars have an inherent charm and enduring popularity which make them in demand even several decades after they have been manufactured. If you are looking into getting into the business of buying and selling classic cars, then here are the steps on how to succeed in doing so.
Know Where to Look for Classic Cars
You can look for classic cars which are in good condition or you can look for classic cars which need some restoration. Some of the places you can go for great bargains are eBay and other online car dealerships and online classifieds. You can also check newspaper listings, car magazines and online classic car forums. These usually have numerous listings of all kinds of classic cars with different conditions. As you look at cars to buy, make sure to read all the given details and specifications which could help you assess their value.
Assess Any Necessary Repair and Restoration Work
Once you buy a classic car, you need to determine what kind of repairs or restoration are necessary. Send the car off to a classic car restoration expert so that its original appeal and beauty can be brought back. Although the cost of restoration can be hefty, you should be able to get it all back when you sell the car, since a well-restored classic car can be sold for a good price.
Get Manufacturer and the Model Information
Make sure that you are an expert on the vehicle you have as well as the company that made it. Read historical books on the manufacturer, along with books and documents about the specific make of your car. You can also obtain information from classic car clubs, as well as a list of other individuals who own similar vehicles.
Make use of the VIN code to tell what series it was or what type of model it is, such as if it was a limited edition or not. Add this information to the original paperwork of the car and its original maintenance manual, if you have them. Classic car buyers usually love to find out all about the history of a car before they buy it.
Research Market Trends
Compare your classic car to others and make use of classic car appraisal guides. You can also have your classic car evaluated by a qualified and professional appraiser. From this, you can establish your asking price and the lowest price that you are willing to let it go for.
Add up the expenses of purchase and restoration and factor them in to your selling price.
Prepare a Good Marketing Scheme
This is the most important thing you should have in order to get top dollar from the sale of your classic car. Study the current market and create a profile of your target market. Study current advertisements to get ideas on how you can market your classic car. Create signs and promotional packets with pictures, detailed descriptions and specifications of the car, location and the price.
Prepare the Car for the Buyer's Inspection
Have the car cleaned and polished, inside and out. Park the car in an appealing area, where its features will stand out. Make sure you have tools handy such as a flash light, screwdrivers, adjustable wrench, pliers and a rag. Create a list of the known mechanical problems of the car and how much it would cost to have them repaired. Have a copy of the promotional packet you made to provide to prospective buyers.
Where to Sell Classic Cars
Online classified ads. There are a lot of classified ad sites available online for free. With this method the classic car will get more exposure than just putting a sign on it and leaving it on the side of the road
Online auctions. Online auctions such as eBay make it possible to show off the classic car while gaining the largest audience. Make certain to create an in depth description and display several excellent photos of the car to have the best price
Car shows. One of the popular ways to sell classic cars is to exhibit them at auto shows. Throughout the spring and summer months, many car shows present different types of cars, including classic cars for sale. Auto sellers and buyers from different parts of the country are brought together to show off or buy cars
Local car magazines. It is possible to have a classic car introduced or shown in local magazines in your area by placing an advertisement. Some of these magazines have websites so the cars will have more exposure online
When to Sell Classic Cars
Don't try and sell your vehicle just before Christmas. This is always a bad time as people are preoccupied with the holidays and spending their disposable income on other things so a classic car is at the bottom of any list.
The best time to sell is in spring, especially if you own a convertible. People are thinking ahead to summer and driving round in something that looks good, especially if they can do it with the top down. This is also a key time for enthusiasts who might want a vehicle that can be displayed in summer shows.