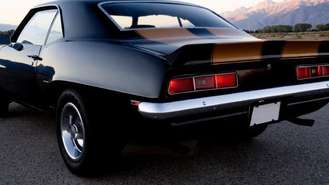 This article serves as a buyer's guide for anyone searching for a classic muscle car. It will cover the top models of muscle cars, as well as tips on what to look for before making a muscle project car purchase.
The Top 10 Classic Muscle Cars of All Time
There are many classic muscle cars—limiting it to the 10 best is a tough task. All of the cars below were from the 1960s and early 1970s. They debuted at cheap prices, but finding one now with original specifications and equipment can make the car sell for nearly one hundred times more than the original price. Here are the top 10 classic muscle cars of all time, in no particular order.
Buick GSX Stage 1. This car only came in two colors, white and yellow. The car was known for its power and was supposed to get 360 horsepower, although some claimed it got up past 400. It was so fast that it could go a quarter of a mile in less than 15 seconds.
Plymouth Hemi-Cuda. This was a Barracuda with a hemi engine, which had 425 horsepower. This car was quite the behemoth on the road with its hemi engine. It could go from 0 to 60 in 5.6 seconds, which some modern cars can't even match.
Z28 Camaro. This car was one of the best of its time with handling and power steering. It could go a quarter of a mile in 15 seconds, but it wasn't known for its power. It is known as one of the most stylish muscle cars out there.
Ford Mustang Boss 429. The Mustang has to appear on a list of this magnitude. It was the most expensive Ford out there, with the exception of the Shelby. It had a hemi engine, perfect for racing
Pontiac GTO. This was one of the first muscle cars out there, and even may have started the trend. It wasn't the most powerful, the fastest, but it did lay the foundation for muscle cars to come. It also had racing qualities that made it an attractive option.
L88 Corvette. Another staple on a muscle car list, the Corvette had a top speed of 170 miles per hour. It had a 550 horsepower motor, something never seen before. GM was scared of the car that it didn't even want to put it on the road. Because of this, they took away some features like air conditioning so that it was not as good an option for everyday people. The car should only have been used to race, but of course, some got onto the open road.
ZL1 Camaro. This may be one of the rarest muscle cars ever built. It also featured a 500+ horsepower V8 engine. It was so fast in its acceleration that it was great for drag racing.
427 COPO Chevelle. There were less than 400 of these bad boys made. It had a 450 horsepower V8 engine.
454 Chevelle S. This was one of the most powerful stock cars out there. It had 450+ horsepower with a sports package. The car was designed excellently and fitted with racing stripes.
Shelby Cobra. The Cobra is the most recognizable and expensive car from the muscle car era. These cars today can sell for hundreds of thousands of dollars. It was a convertible with 480 horsepower. It had European looks and American power all in one car.
The Top 5 Fastest Classic Muscle Cars: High Street Performance Vehicles
The classic muscle car has had resurgence in the last several years because of one of the most basic laws that can't be violated: the law of supply and demand. As they age, there are fewer and fewer of these antique cars on the road. Here's a look at some of the meanest, nastiest and fastest muscle cars available.
1962 Dodge Dart Wedge (413). Officially known as the Dart Wedge 413, it cranked out 328 horsepower in normal trim. For its era, it was rather advanced, using dual-torsion bar front suspension for better handling and rear semi-elliptic springs.
1958 Dodge Coronet 500 (300M). This was one of the last officially full-sized performance machines offered by Dodge. It used the 413 Wedgehead engine (with solid lifters) and was known to have seen development as a NASCAR race vehicle.
1967 Shelby Mustang Boss. This special blue and white version of the Mustang Fastback was developed by engine tuner Carroll Shelby to crank out copious amounts of power using dual four-barrel carbs and supercharging.
1968 Chevy Z28. Actually developed for the TransAm series of races, this streetable version used a bored out version of the 289 V-8. The Z/28 turned out nearly 400 horsepower and was able to turn a-quarter-miles in the high 13s with an exit speed of over 100 mph.
1969 Dodge Charger. The culmination of work on the Wedge/Hemi-powered cars, this 69 Charger was easily able-even without tweaking-to crank out 350 horsepower in the street version. Its handling was excellent for its era, thanks to the front torsion bar suspension.