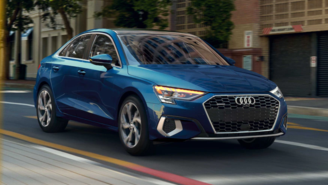 Audi completely redesigned the A3 this year, giving the 2022 A3 a sharper look, more power, and more premium features. Its big brother, the 2022 Audi A4, remains a carryover model but is still very well-equipped and oozing power from its range-topping S3 variant. Find out below if the little guy, the A3, can unseat its big brother with a comparison of some of the key specs and features for these two luxury cars.
What the A3 Gets Right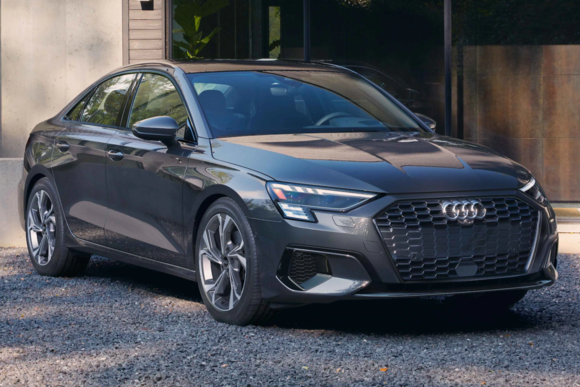 The 2022 Audi A3 gets a head start on the A4 thanks to its lower starting MSRP of $34,945 (destination fees included), which is $6,000 cheaper than the A4. Even adding all-wheel drive, the A3 remains $4,000 cheaper than the A4. The 2022 A3 is also the start of a new generation for this model. While Audi rarely makes dramatic generational changes, the all-new A3 boasts a sportier look with more stylish headlights and a shapelier hood.
Despite its lower price, the A3 comes just as well-equipped as the A4. Its list of standard goodies includes leather upholstery, eight-way power-adjustable heated front seats, a 10.3-inch digital instrument cluster, a 10.1-inch infotainment touchscreen, wireless Apple CarPlay and Android Auto, LED headlights and taillights, and 17-inch alloy wheels.
The A3 is also over 10 inches shorter than the A4, making it a better fit for congested city streets. Plus, the A3's base 221-horsepower 2.0-liter engine has 20 hp on the heavier A4, making it zippier to drive.
Read Our Overview of the Audi A3
What the A4 Gets Right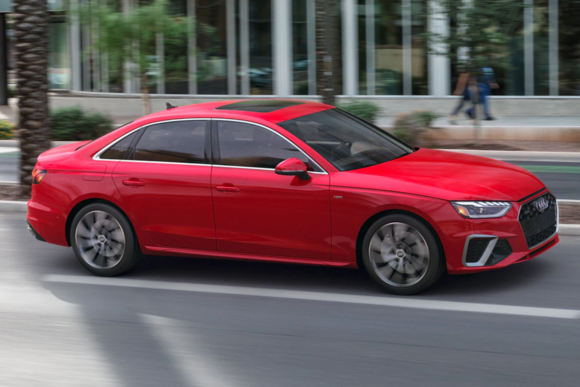 Like most other Audi models, the 2022 Audi A4 comes standard with all-wheel drive, making this one less option box you need to check. The A4 also has an available wagon body style for buyers seeking more cargo room.
On the safety side, the A4 is an IIHS Top Safety Pick+. The A3 hasn't been through IIHS testing yet, though we expect high marks from it too.
While the base A4's engine lacks relative to the A3's base powertrain, its S3 variant has 349 hp from a turbo V6, whereas the S3 has just 306 hp from its turbo four-cylinder.
Read Our Overview of the Audi A4
Need More Space? Go A4
The Audi A4's main benefit is the extra space its 10.5-inch-longer body affords it and the Allroad wagon option. Plus, buyers looking for maximum power get this from the S4 variant.
Our Verdict
A lower price, sportier look, more base power, and similar standard features, help make the 2022 Audi A3 the better overall buy relative to its A4 sibling.