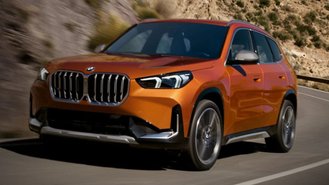 The BMW X1 and its larger sibling, the X3 are two of the more popular compact luxury SUV's on the market right now. Though they both offer similar premium features, there are some key differences between the two BMW offerings. Here's a brief comparison to better highlight these differences and help decide which one is right for you.
BMW X1 vs. X3 Price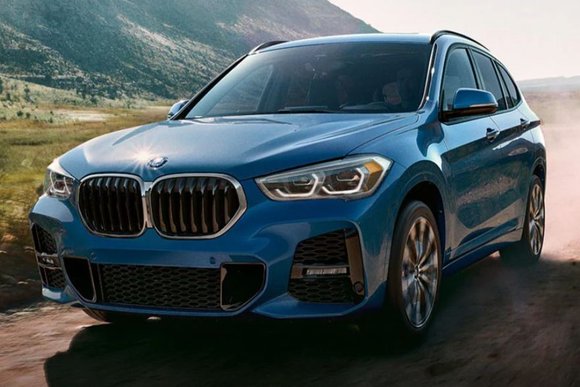 The BMW X1 is only being offered in one trim for 2023, the xDrive28i. The new generation drops the base front-wheel-drive sDrive28i trim, but we may see an M model in the future. The sole remaining X1 trim starts at $39,595, and offers all-wheel drive, ambient lighting, smartphone connectivity, 10.7" touchscreen, iDrive 8, and a plethora of advanced safety features as standard equipment.
The optional Convenience Package ($1,950) adds ultra-wideband connectivity, wireless charger, auto-dimming interior and exterior mirrors, and a panoramic sunroof. The Premium Package ($4,200) includes upgraded exterior cameras with 3D view, head-up display, and safety and audio upgrades, while the M Sport Package adds aggressive wheels and styling upgrades, in addition to sport suspension.
The 2023 X1 is available with one powertrain, a turbocharged 2.0L four-cylinder putting out 241 hp and 295 lb-ft of torque, which is an upgrade of 13 hp and 37 lb-ft over the outgoing model. In addition to the upgraded engine, the new X1 also gets a new seven-speed dual-clutch transmission.
The X3 on the other hand is offered in four trims: sDrive30i, xDrive30i, M40i, and a standalone M model. Pricing for the base rear-wheel-drive sDrive30i starts at $46,395. Standard equipment includes a 10.3" touchscreen, iDrive 7, smartphone connectivity, satellite radio, navigation, and a Wi-Fi hotspot. The xDrive30i features the same standard equipment but adds a $2,000 premium for all-wheel drive. Both models are powered by a 2.0L four-cylinder turbo with 248 hp and 258 lb-ft of torque.
The M40i trim starts at $60,945, and is powered by a mild-hybrid-assisted turbocharged straight six developing 382 hp and 369 lb-ft. In addition to the added power, the M40i gets the M Sport, Dynamic Handling, and Convenience packages as standard, and has an optional head-up display and sport differential. The infotainment screen is also enlarged to 12.3".
Topping out the X3 range, the X3 M starts at $73,895 and is powered by a beefier straight-six turbo producing 473 hp and 503 lb-ft. Goodies from the M40i remain standard and are joined by 20" wheels, active exhaust, carbon fiber trim, power sport seats, and improved suspension and rear differential.
BMW X1 vs. X3 Size, Dimensions, Cargo Space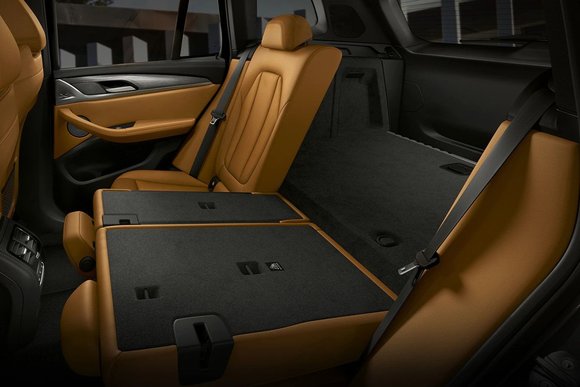 The X3 is dimensionally larger than the X1, so unsurprisingly, its 67.2 cubic feet of cargo space is larger than the 57.2 cubic feet of its little sibling. What is surprising though, is how each model makes use of space in its interior. Despite the X3 being 7.2 inches longer, the X1 actually has slightly more legroom in the front and in the rear. The difference is less than an inch in both regards, but still notable given the X1's smaller size. Not that most buyers will be looking to tow with their BMW crossovers per se, but it's worth pointing out the X1 holds a substantial advantage there as well, with a 7,200lb tow rating compared to 4,400lbs for an X3 xDrive30i.
BMW X1 vs. X3 Reliability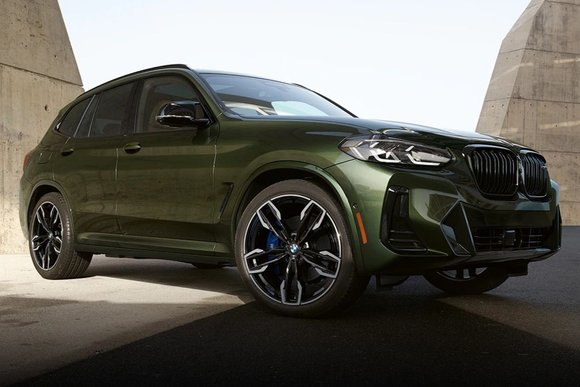 According to Consumer Reports, the X3 is the fifth most reliable small luxury SUV out of a field of 35, earning reliability and owner satisfaction grades of 3/5. There isn't as much data available for the current X1 as it was recently redesigned, but its predicted reliability is 3/5. Its predicted owner satisfaction grade however is only 2/5. Both vehicles come with the same standard warranty, which offers no cost schedule maintenance for 36 months/36,000 miles, and major component coverage for 48 months/50,000 miles.
Which Is Better: BMW X1 or X3?
Unless you are looking for high performance or are planning on utilizing all of the X3's 67.2 cubic feet of cargo room on a regular basis, the X1 is a better buy. Not only is it more affordable, but it's just roomy and can tow more than its larger counterpart. Another big advantage is the X1 was more recently redesigned, giving it a more modern interior than the X3.