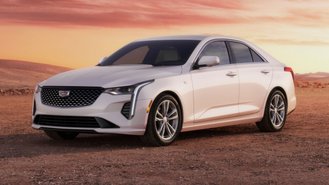 Sedans seem to be falling by the wayside in today's "everyone needs a crossover" market, and domestic sedans are an even rarer breed. That being said, Cadillac is bucking the trend by offering two luxury sedans, the CT4 and the CT5. We compared the two to help you decide which one is best for you.
CT4 vs. CT5 Price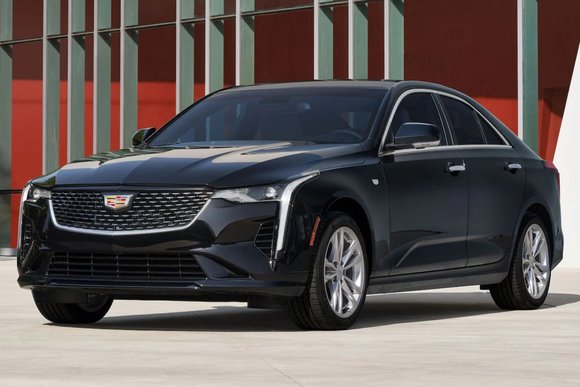 Both Cadillac sedans are available in five trims: Luxury, Premium Luxury, Sport, V-Series, and high-performance V-Series Blackwing. The corresponding trims share a lot of similarities as well, with the Premium Luxury models both gaining leather trim, the Sport gaining 18-way power adjustable seats, and the V-Series receiving more powerful engines.
The Cadillac CT4 range starts at $35,790, with the CT5 coming in at $39,590. The larger CT5 is around $4,000-$5,000 more expensive at each trim level. However, there is one notable exception. The CT4 Blackwing starts at $61,890, while the CT5 Blackwing starts at a hefty $92,390. That's certainly a large discrepancy, but these are very different cars; more on that in a bit.
CT4 vs. CT5 Dimensions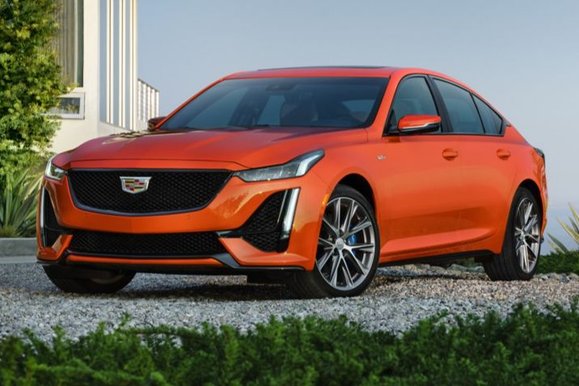 Despite both cars riding on variations of GM's Alpha platform, the CT4 is considered a compact executive sedan, and the CT5 checks in as midsize. Both vehicles are relatively light for their respective class, which is evident in their athletic handling.
The CT5 is essentially a slightly upscaled CT4. It's about seven inches longer, three inches wider, and two inches taller than its smaller sibling. The more compact CT4 has ample room in the front with 42.4" of legroom, but is rather snug in the rear with only 33.4". We wouldn't recommend it if you plan on transporting multiple adult passengers on a regular basis, as the rear part of the cabin is just too cramped.
The CT5 offers the same exact amount of legroom in the front but is certainly more livable in the rear. Its 37.9" of rear seat legroom makes it feel roomier than its downsized sibling, but not quite as spacious as some of its European rivals.
The CT4 and CT5 are styled similarly, but we feel the larger CT5 wears Cadillac's pointy design language better. From some angles, the CT4 looks like a small car masquerading as a larger one.
CT4 vs. CT5 Engine & Performance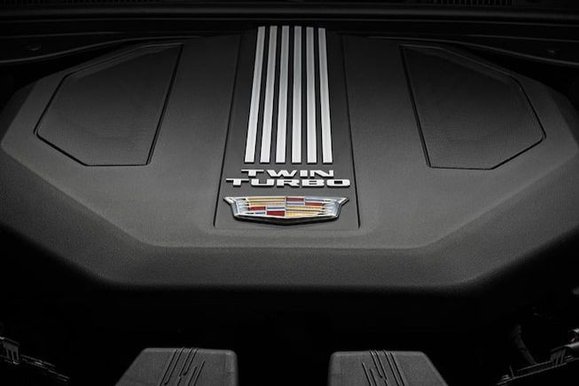 Both sedans are available with four engine options. The Luxury trims are both powered by a turbocharged 2.0L four-cylinder developing 237 horsepower and 258 lb-ft of torque. Although it provides enough oomph to get either car out of its own way, it feels dull even in the lighter CT4.
The CT4 Premium, Luxury, and Sport trims have an available 2.7L turbocharged four with 310 hp and 350 lb-ft of torque, which we feel livens up the car considerably. The CT5 Premium Luxury and Sport also have an optional engine, the 335 hp 405 lb-ft of torque V6 which can be found in mid-level Camaro trims. Like the CT4's upgraded engine, selecting this option adds a lot to the driving experience.
Both models' respective V-Series trim offers a tuned version of the optional engines in the Premium Luxury trims. The CT4 V-Series develops 325 hp and 380 lb-ft, while the CT5 V-Series makes 360 and 405, respectively. In addition to the increase in power, both V-Series models offer suspension upgrades, limited slip differentials, and performance-focused drive modes.
We start to see a major difference between the two models in their Blackwing trims. The CT4 Blackwing is certainly no slouch, as it's powered by a 472 hp twin-turbocharged V6. The CT5 on the other hand features the supercharged V8 from the Camaro ZL1, although it makes even more power in this iteration with 668 hp.
Both Blackwings are packed with a litany of performance and handling upgrades as well, but the two cars really fulfill different roles (and price points). The CT4 Blackwing is meant to compete with European sport sedans down backroads, while the CT5 Blackwing is for dethroning supercars around a track. The CT5 is more capable, but the CT4 will make sense for more buyers.
CT4 vs. CT5 Cargo Space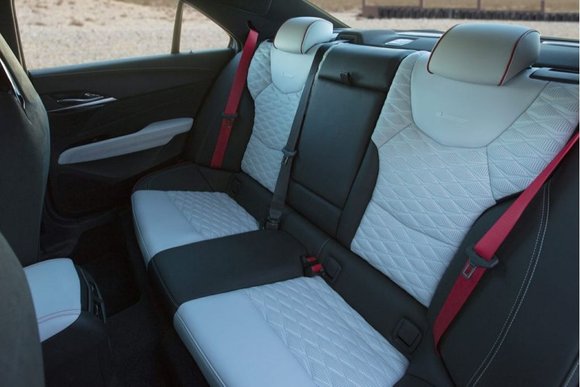 The CT5 doesn't offer a major advantage in terms of cargo capacity, despite its larger size. It offers 11.9 cubic feet of cargo volume compared to the CT4's 10.7. That's obviously more, but neither sedan provides a particularly practical trunk. Both models feature convenience niceties like tie-downs and cargo nets.
Cadillac CT4 vs. CT5: Which Sedan Is Better?
Unless you plan on making frequent use of the rear seats, regularly need to stow something that requires slightly more than 10.7 cubic feet of space, or need to go unbelievably fast, we would recommend the CT4. Both cars are nearly identical in terms of refinement and performance (in non-Blackwing form), but the smaller CT4 does it all for a little less.
The CT5 is still a good value, so it'll still make sense for you if you want the extra space. The CT5 Blackwing is a thoroughly impressive performance car as well.