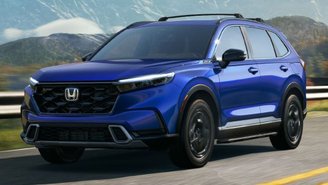 The Honda CR-V benefits from a total redesign for 2023 that includes a major boost in standard equipment and updated exterior styling. Still, its abundant interior space for a compact crossover will likely continue as the CR-V's strongest selling point. Like the CR-V, the popular Chevrolet Equinox offers a substantial feel and crossover versatility — plus attractive pricing across the lineup. All virtues considered, which approach to family travel impresses us more? Here's a brief comparison of the Equinox and CR-V to help you decide which one is better for you.
Chevy Equinox vs. Honda CR-V Price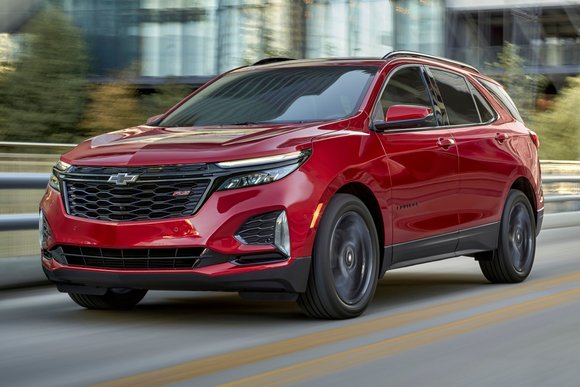 The Equinox currently starts at $27,995, while the CR-V is priced at $30,795. The CR-V carries more standard driver assistance features, like adaptive cruise control and a multi-angle rearview camera, though not quite enough to make up the $2,800 price differential.
The Equinox maintains its price advantage as you move up the trim levels and the vehicles become comparably equipped. What's more, the Equinox often carries a factory rebate. Buyers currently get $1,250 off the MSRP of any Equinox in stock. There have been no factory cash offers this year on the CR-V.
Chevy Equinox vs. Honda CR-V Powertrain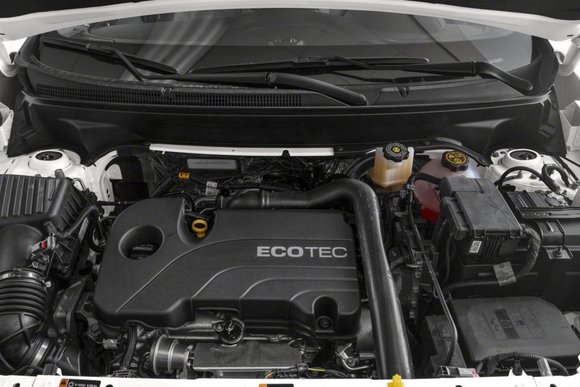 Both crossovers are powered by a turbocharged 1.5-liter four-cylinder engine. The Equinox 's engine produces 175 horsepower and 203 lb-ft of torque. The CR-V does better on horsepower (190 hp), but produces less torque (179 lb-ft).
The Chevy uses a six-speed automatic transmission, which seems a bit dated as most conventional automatics today have at least eight speeds. The CR-V comes with a continuously variable transmission (CTV). Front-wheel drive is standard on both vehicles, and all-wheel drive is optional.
Chevy Equinox vs. Honda CR-V Fuel Economy
The Equinox is EPA-rated at 26 miles per gallon city and 31 mpg highway. The CR-V bests both figures, delivering 28 mpg city and 34 mpg highway. Although their engines are the same size, the CR-V's efficiency-minded CVT gives it an advantage over the Equinox. What's especially notable is the CR-V's extra mpgs don't come at the expense of performance or room.
For even better fuel economy, consider the Honda CR-V Hybrid. Although more expensive than the CR-V, it gets an EPA-rated 40 mpg in overall driving. That's better gas mileage than the Equinox, which doesn't have a hybrid option. GM does plan to introduce an Equinox EV, however, but EPA estimates for the all-electric SUV are not yet available as of this writing.
Chevy Equinox vs. Honda CR-V Cargo & Seating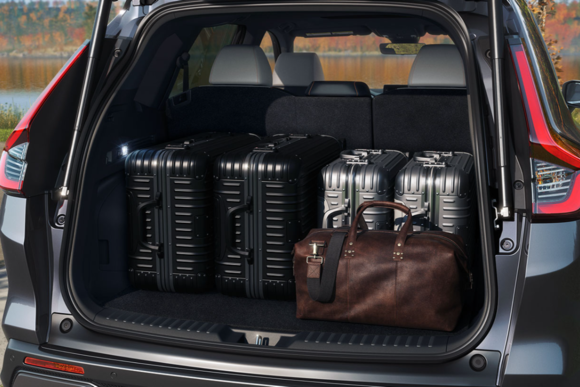 These crossovers dwell on the larger end of the compact class. Both are fit for buyers who need comfortable seating for up to five and enough cargo space for active family life and the occasional road trip. The CR-V has an inch or two more legroom in the front and back, a difference that will only be felt by the tallest passengers.
Cargo space is another matter. The Equinox offers 29.9 cubic feet behind the rear seat and 63.9 cubic feet with it folded. To be sure, that's a decent showing for a compact crossover and enough versatility for many buyers. But the CR-V counters with 39 cubic feet behind the rear seat and 76.5 cubic feet with it down. Both figures place the CR-V at the top of this class in terms of sheer utility. It's even more than some midsize crossovers that cost thousands more and aren't nearly as efficient.
Which Is Better: Chevy Equinox vs. Honda CR-V?
The CR-V is all-new this year, so we expect it to look and feel fresher than the Equinox, though the difference isn't dramatic. The current Equinox received a refresh for 2022 that has kept it in the thick of this highly competitive class. There's no question that the Equinox will end up cheaper to buy or lease than a CR-V with comparable equipment.
But when it comes to total interior space, there's no getting around the fact the CR-V has no equal, or even a close competitor in the case of the Chevy. The CR-V manages this while offering enhanced efficiency and a full suite of standard safety features. If the price seems a little premium for this class, that's because you're getting a premium product. We can appreciate the Equinox's value proposition, but CR-V wins this matchup for excelling in the things that really matter over the long haul.