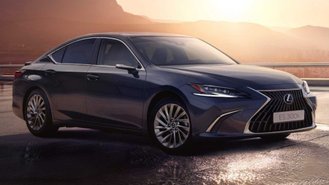 Looking to step into a luxury vehicle but not looking for sky-high car prices? There are plenty of mid-grade models to choose from in today's market but two popular choices are the Toyota Crown and the Lexus ES.
While the all-new Crown marks a high point in the Toyota lineup, the Lexus ES is a jumping-off point into luxury with its gateway model. Here are a few comparisons like price, specs, and fuel economy, and which we think is the better choice sedan.
Toyota Crown vs. Lexus ES Price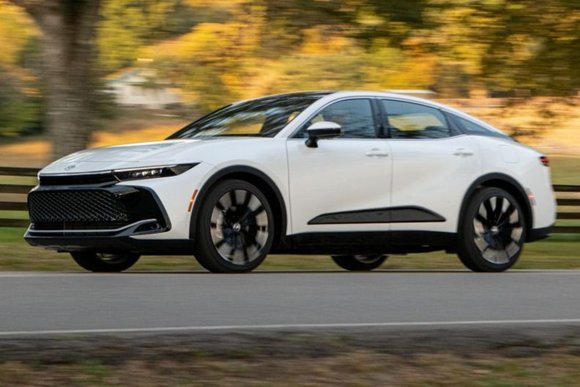 The all-new Toyota Crown starts with an MSRP of between $41,045 and $53,445. The Crown comes in three trims, XLE, Limited, and Platinum.
The Lexus ES MSRPs start at $42,490 including destination for a Lexus ES 250 with all-wheel drive and rise to $52,480 for a Lexus ES 300h Ultra Luxury model in front-wheel drive. The Lexus ES has a five-trim range.
Comparing hybrid cars, the Crown is cheaper than the Lexus ES Hybrid's MSRP of $43,790, but not by much. That's a difference in price of just over $2,700 and could help make the Lexus seem like a better deal.
Toyota Crown vs. Lexus ES Size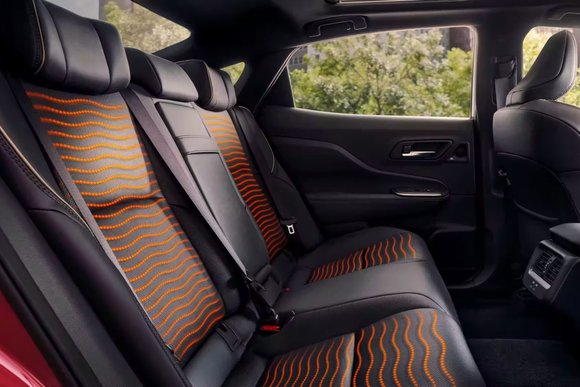 The new Toyota Crown is a large sedan meant to fill the void left by the Avalon, which Toyota said goodbye to in 2022. As a large sedan, the Crown measures 196.1 inches long and 72.4 inches wide. It sits on a 112-inch wheelbase with an exterior height of 60.6 inches. With its hulking exterior size, you'll be wanting more room inside, though the interior is spacious enough.
The Crown seats five with eight-way power-adjustable front seats and a 60/40 split rear bench. Passengers get ample leg room with 42.1 inches in the front and 38.9 inches in the back. Headroom runs 38.2 inches in front and 37.5 inches in back.
The Crown's wide stance gives passengers plenty of room for shoulders and hips, with 55.2 inches of hip room in the front and 53.1 inches in the back. You won't be rubbing shoulders in cramped quarters with 57.1 inches of shoulder room in the front and 55.1 inches in the back.
The Lexus ES midsized luxury sedan sits 195.9 inches long, 73.4 inches wide, and 56.7 inches tall. It's not quite as large in stature as the Crown, but it affords passengers copious amounts of legroom in its large cabin that sits on a 113-inch wheelbase.
Passengers will like stretching out in the Lexus ES, as long as they're not too tall, and the interior invites comfort for adults in any seat. Legroom is 42.4 inches in the front and 39.2 inches in the back. These dimensions beat the Crown, but not by much. Headroom sits at 37.5 inches in front and 37.8 in the rear, and riders won't be cramped with 55 inches of front hip room and 54.3 inches in the back.
Since dimensions are pretty similar to the Crown the amount of space you get won't make your choice for you unless you're considering trunk space. There are only 13.9 cubic feet of space in the enclosed trunk of the Lexus ES, and the rear bench doesn't fold to give you any more. The Crown holds 15.2 cubic feet of geat, and the seats fold to accommodate larger items.
Toyota Crown vs. Lexus ES Interior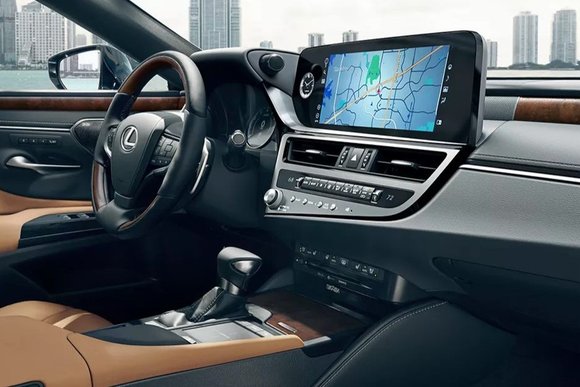 The Crown manages to look nice enough, but it doesn't feel quite upscale. It has many plastic bits that don't hold to the quality we think Toyota is capable of these days – the outgoing Avalon even seemed to have higher-quality materials.
As an entry-level luxury vehicle, the Lexus ES doesn't skimp on comfort and luxury reminders are present everywhere in the plush, upscale cabin. Even the base model Lexus ES 350 comes with a generous list of safety features and more standard tech than many competitors.
Even base ES models get a 10-speaker Lexus audio system with HD and satellite radio, wireless Apple CarPlay and Android Auto, which are all controlled through a standard 8-inch touchscreen. Every Lexus also responds to "Hey Lexus" prompts and offers a subscription to services like Drive Connect Capability with Cloud Navigation, and a Destination Assist service.
Every Crown comes with a sleek interior which is dominated by two 12.3 inch screens, one is the digital instrument cluster and the other is an infotainment touchscreen that sits atop the dash, even on the base model. Below this is a row of physical controls for the HVAC system. The interior and seats are clad in leatherette and cloth, while sturdy rubber floor mats adorn both the front and back.
Toyota Crown vs. Lexus ES Specs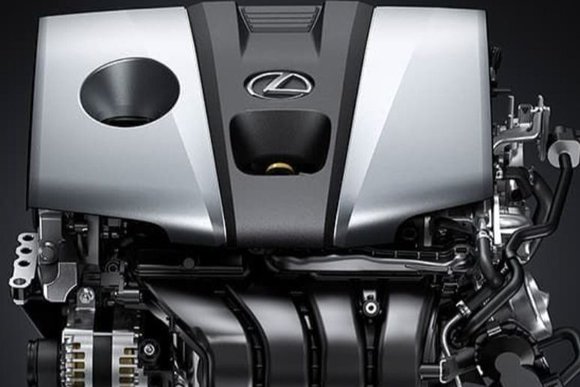 The Toyota Crown is a hybrid vehicle with a 2.5-liter four-cylinder gas engine paired with two electric motors which produce 236 horsepower. It's mated with a continuously variable transmission and one of the electric motors powers the electronic all-wheel drive. There's also an optional turbocharged 2.4-liter four-cylinder which is also paired with the electric motors that make 340 hp and is mated with a six-speed automatic transmission.
The Lexus ES has three engines to choose from. First is a 2.5-liter gas engine that makes 205 horsepower and 184 pound-feet of torque. This engine comes standard paired with an all-wheel drive. Next, is the more powerful 3.5-liter V6 producing 302 hp and 267 pound-feet of torque. Both these engines are mated with an eight-speed automatic transmission.
Lastly, you can go hybrid in the Lexus with a 215 hp powertrain which combines the 2.5-liter engine with Lexus Hybrid Drive technology and a CVT gearbox.
Toyota Crown vs. Lexus ES Fuel Economy
Because of the dual-motor setup and AWD, the base Toyota Crown engine gets an EPA estimated fuel economy of 42 miles per gallon city, 41 miles per gallon highway, and 41 miles per gallon combined.
The fuel economy for the Lexus varies by engine. In ES 250 guise the Lexus ES gets an EPA estimated range of 25 miles per gallon city, 34 highway, and 28 combined. The Lexus ES 350 gets 22 miles per gallon city, 32 highway, and 26 combined while the 300h hybrid model gets 43 miles per gallon city, 41 highway, and 41 combined.
When you look at the Crown and the Lexus ES hybrid, there is only one mpg in favor of the Lexus in the city. Both models get decent fuel economy, even the gas-powered ES 250 with its AWD isn't too shabby.
Which Is Better: Toyota Crown vs. Lexus ES?
The Crown is aiming for luxury with its new hybrid model the Crown, but in this introductory year, we don't feel it's quite hit the mark. The Lexus ES, on the other hand, is a great jumping-off point into the world of luxury vehicles without diving too deep into the bank account. You can pick one out that's less than a few thousand over the price of a Crown before options.
Speaking of options, you have a few to choose from on the Lexus. but it comes pretty well-appointed from the start. If you're looking to choose between a Toyota Crown and a Lexus ES, we'd pick the Lexus currently. There's no telling where the Crown will go from here, but in this first rendition, we'd only choose the Crown if the cargo space, fuel economy, and standard AWD are on the must-have list.