Kia offers some overlapping crossovers in terms of price, size, and capability - two of those models are the Kia Seltos and the Kia Sportage. On the practical end is the Seltos, whose boxy shape leads to an impressively spacious interior yet its layout suddenly seems yesteryear, especially when sitting next to its dealership-mate, the brand-new Kia Sportage SUV.
The pre-existing size disparity increases as the newest Sportage is larger and it also eschews the Seltos' lackluster powertrains. Even with those improvements, Kia manages to offer a low-priced Sportage which maintains some pricing overlap between the two. That brings the question of which one is better - let's take a look at a few of the key segments.
Kia Seltos vs. Sportage Price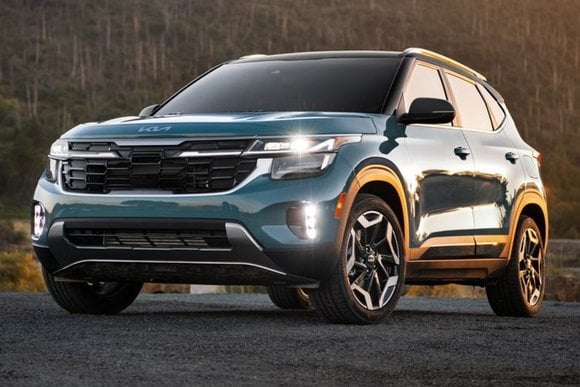 The Kia Seltos is a smaller vehicle and one that carries a bit less technology so its lower starting price of about $24,000, compared to the Sportage's $27,000 starting price, is largely a reflection of what each model's segment values most. The Seltos is smaller in size, yet it delivers on the primary demands of an automobile, while the Sportage puts more emphasis on styling with more "Made to be Seen" features.
The increased premium feel of the Sportage is also felt through the top-of-the-range price disparity between the two models of about $30,000 to $38,000.
Despite supply chain issues, Kia maintains competitive lease rates (although dealerships have some wiggle room) for the two crossovers. Mileage is limited to 10,000 miles on advertised lease deals. Kia's financing rates for both models tend to be competitive.
Kia Seltos vs. Sportage Dimensions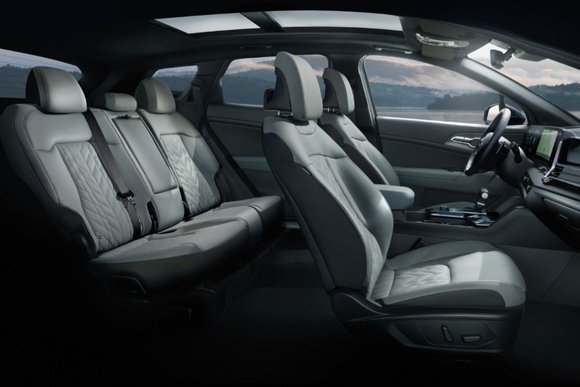 The Sportage has grown significantly with its 2023 model-year redesign and it stretches to 183.4 inches in length and sits almost three inches wider (73.4) than the Seltos but both can accommodate five passengers and can haul a meaningful amount of gear, luggage, and/or groceries.
Rear seat passengers in the all-new Kia are afforded 41.3 inches of legroom and 39.4 inches of headroom which is very spacious while the 38 inches and 38.4 inches provided by the Seltos are merely considered roomy.
Kia Seltos vs. Kia Sportage Specs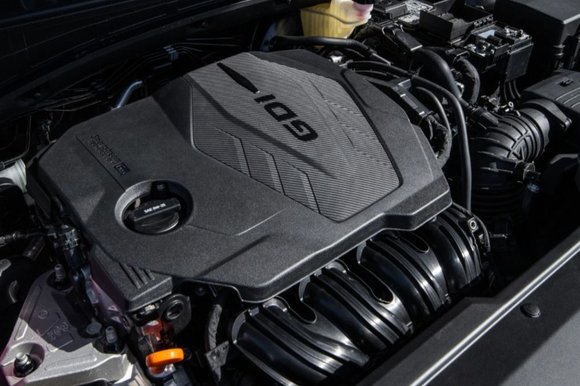 The Kia Seltos currently offers two gas-only powertrain options. Most trims are fitted with a 2.0-liter four-cylinder engine that produces just 146 horsepower, and a continuously-variable transmission.
Only the top SXT trim features the 1.6-liter turbocharged four-cylinder - which is paired to a seven-speed dual-clutch automated gearbox that we called "clunky" — that puts down significantly more power and, especially, torque which goes up from 132 pound-feet to 195 pound-feet. Fuel economy drops with the turbocharged engine by two EPA-estimated points to 27 mpg combined.
The Sportage features a larger four-cylinder engine and an eight-speed transmission for its lower trims that delivers more power, however, it comes at a cost of efficiency. That is precisely where the Sportage Hybrid steps in, as it provides more power by utilizing a 1.6-liter turbocharged engine and greater efficiency.
The Sportage Hybrid all-wheel drive earns an EPA-estimates of 38 mpg combined which returns a $650 annual return in fuel expenses versus the gas-only model.
The Sportage even offers a plug-in hybrid model, with an expected range of about 34 miles with a two-hour recharge time at a Level 2 charging station that also provides even more power (261 horsepower) and is mated to a six-speed automatic transmission.
Kia Seltos vs. Sportage Cargo Space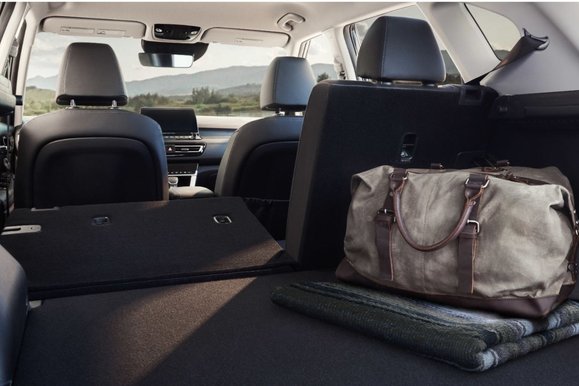 The Kia Seltos' exterior is notably smaller than that of the Sportage. That translates, as expected, into a significant difference in cargo capacity. The Sportage's newer design shows off its design efficiency and creates 39.6 cubic feet of space behind the back seat - delivering more than 13 cubic feet of space than the Seltos.
With the seats folded the Sportage's interior opens up more than 74 cubic feet of space compared to the smaller crossover's 62.8. However, as in the case of the interior, the Selto's relatively good amount of cargo space may be enough for most.
Which Is Better: Kia Sportage or Kia Seltos?
The Kia Seltos is targeting a younger audience which sometimes means we get to see some fun or forward-thinking designs that older people "just wouldn't understand" yet the Seltos seems to feel like the old one, especially when standing next to the Sportage.
If looking for something that is practical, has a reduced sense of niceties, and is reasonably priced then turn towards the Kia Seltos which delivers the goods but for those who are looking for something whose design features progressive surfaces and creative details inside and out, look no farther than the next web page over.
The Sportage has better powertrain offerings, a very spacious cabin and cargo area, and proves to be a strong value across its trim stack-up. The Sportage wins this comparison.