The Mazda CX-30 and CX-5 are the brand's best-selling models and both embody the "Kodo" - the soul of motion - design philosophy. The exterior and interior prioritize simple yet dramatic designs with high-quality materials (including paint) that help them target a mainstream-plus market position. Their prices reflect that mindset, which stirs some additional consumer reflection of which model is the better buy. Here's a comparison of key differences in price, size, specs, and more between the Mazda CX-30 and CX-5.
Mazda CX-30 vs. CX-5 Price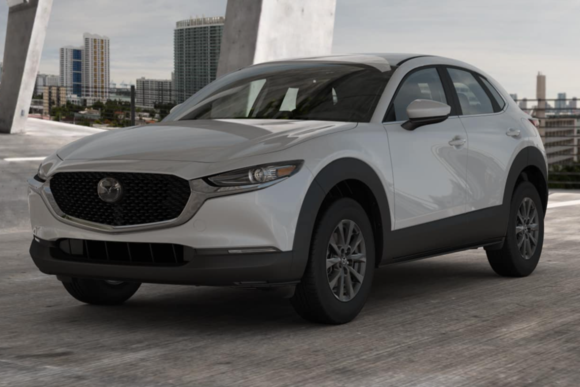 The CX-30 is the brand's entry crossover and its popular base trim starts off with a sub-$25,000 sticker which can balloon up beyond $37,000 when fully loaded. The CX-5 is a step up in the Mazda hierarchy and size and starts at $28,000 and can reach beyond the $41,000 mark, at which point, it is very well equipped.
Mazda doesn't offer a lease deal that is considered good by our standards, however, promotional financing is available. The 2022 model-year CX-5 is sold out while there are still a few CX-30s available although finding one in the base trim level may be challenging.
Mazda used to build a smaller crossover model called the CX-3 that was discontinued after the 2021 model year. The CX-30 shares some similarities with the Mazda3, which starts at $23,615. That makes it slightly cheaper than the CX-30, but not by much in comparison.
Mazda CX-30 vs. CX-5 Size & Cargo Space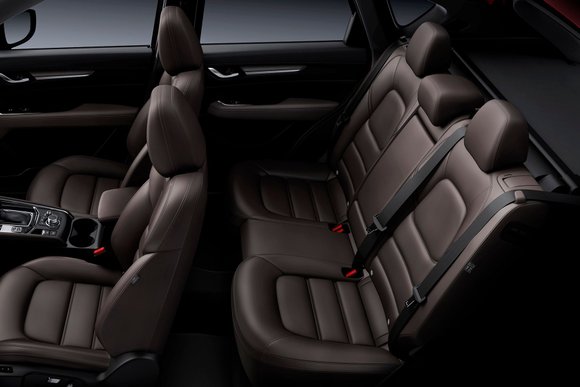 The CX-30 is 173 inches long which is about seven inches less than the CX-5 and its greater emphasis on styling - with its sloped rear tailgate - has some trickle-down effects inside. Cargo space measures 20.2 cubic feet behind the back seat which is less than the more traditionally shaped CX-5's 29.1 cubic feet of space. Those values expand to 45.2 and 59.3 cubic feet, respectively, with the seatbacks folded.
Back seat passengers will also notice there is three inches less legroom (36.3 inches) than in the CX-5, although shoulder room measures just one inch less (53.6 inches), which is impressive.
So, while interior volume is less than the larger CX-5, it is not dramatically so. Rather the CX-5 is getting old in the tooth and its age hasn't allowed it to grow correspondingly with its class' key competitors such as the Honda CR-V.
Mazda CX-30 vs. CX-5 Specs
Both Mazdas offer slight variations of the same powertrains. A 2.5-liter four-cylinder that produces 186 horsepower and 186 pound-feet of torque and a six-speed automatic serves as the base powertrain and an optional 2.5-liter turbocharged four-cylinder churns out 250 horsepower and 320 pound-feet of torque which is a lot of power for either vehicle.
Those are healthy figures for a base engine although don't expect to save much at the pump by picking the smaller Mazda, as they both score the same EPA-estimated 26 miles per gallon combined. The turbocharged engine is impressively efficient and sacrifices just one (CX-30) or two (CX-5) MPG points but it is expensive to order due to additionally included features.
Which Is Better: CX-5 or CX-30?
The choice between the CX-30 and the CX-5 isn't as clear-cut as some other sibling comparisons. The CX-5 may seem like the default choice due to its size which fits in with today's most popular crossovers, however, we appreciate the CX-30's premium designs that stand in contradiction to the bigger-is-better philosophy.
Also, it is available with premium features that are typically not found in other vehicles in its class such as a Bose 12-speaker sound system, adaptive headlights, and an advanced all-wheel-drive system. Plus the CX-30 earns an IIHS Top Safety Pick+ award (as does the CX-5). Add to that its lower price tag and available turbocharged engine - if you need a bit more punch - and the CX-30 simply has more going for it than the CX-5 and is our recommendation between the two.