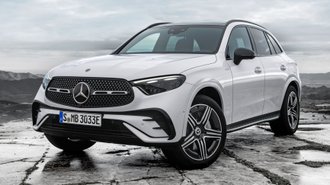 The Mercedes GLA and GLC crossovers are two of the most affordable ways to obtain a new Mercedes-Benz. As the love of cars dwindles in favor of higher-riding crossovers, these two models are becoming increasingly important to the brand. The latest generation GLA was released in 2021 and has demonstrated that Mercedes can create a handsome and high-quality small crossover, defying the traditional bigger-is-better mentality. The GLC, on the other hand, wears a more traditional shape and likely feels more familiar as it has been out since 2017. While the new GLC model will bring updated styling and new powertrains, the current generation still impresses.
Despite their lower standing in the Mercedes hierarchy, each crossover rightfully bears the premium cache of the Mercedes name and each packs a high level of practicality so they're able to perform most daily tasks without excuses. But, for all their similarities, they are also very different in terms of price, power, and size. Let's compare the GLA to the GLC.
Mercedes GLA vs. GLC Price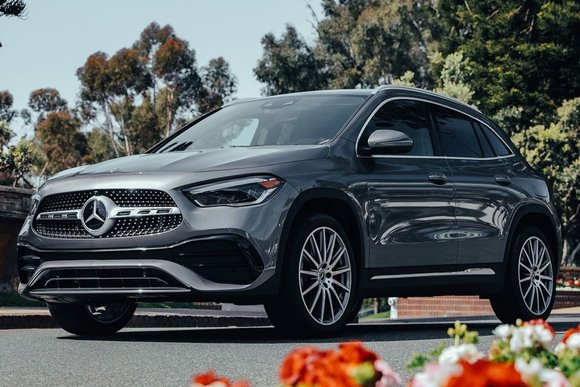 As with most brands, Mercedes is keeping a tight grip on purchasing incentives until the supply can catch up with demand. The 2023 GLA and GLC models are available on dealers' lots, however, finding one that is precisely specified to your liking may pose somewhat of a challenge.
Neither vehicle is being offered with any cash rebates or attractive finance deals and their lease rates are not considered to be a good value according to our research.
The GLA starts at $38,495 and overlaps the GLC as options are added and more powerful powertrains are selected. The GLA even offers two AMG variants, the GLA AMG 35 and GLA AMG 45 with a host of performance improvements (and up to 382 horsepower) that can take the starting price to $56,450.
The GLC starts at $44,900 and its AMG model, the GLC AMG 43, packs even more power (385 horsepower) from its turbocharged V6 (despite its lesser nomenclature) and pushes the starting price up to $60,950. The high-performance GLC AMG 63 V8 model is not currently offered.
The GLC is also available as a four-door coupe with a sloped rear roofline which trades interior spaciousness for style and carries a higher starting price.
The core all-wheel drive non-AMG models earn EPA estimates of 26 miles per gallon combined and 24 mpg, respectively which amounts to $200 per year in fuel cost savings per the government.
Each model is dutifully equipped with premium features from the get-go, however, Mercedes offers a host of attractive safety, performance, and comfort-minded options that can quickly increase the bottom line.
Mercedes GLA vs. GLC Size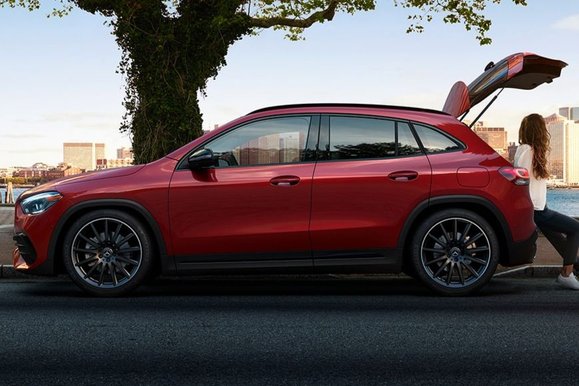 The GLA is 173.6 inches long and 74.4 inches wide which puts it about 10 inches shorter and about two inches narrower than the GLC. Interestingly, the GLC Coupe measures 186.3 inches in length, three more than the standard body style.
The GLA's more efficient packaging allows for a relatively large interior with 38.4 inches of legroom and 38.1 inches of headroom for rear passengers. The GLC's larger exterior doesn't directly translate into a more spacious cabin with 37.3 inches of legroom and 39.6 inches of headroom for those in the back.
The larger crossover's additional width affords two extra inches of rear shoulder room, however. Due to the GLC Coupe's sloping rear roofline, rear passenger headroom is reduced to 38.3 inches.
The GLA's smaller size also leads to a tighter turning radius of 18.7 feet versus the GLC's 19.4-foot turning radius.
Mercedes GLA vs. GLC Cargo Space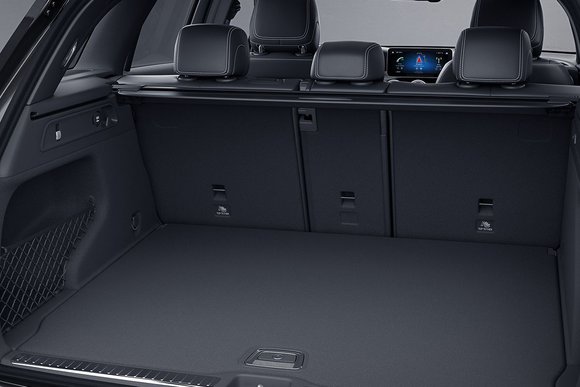 Consumers who are focused on cargo space will want to lean towards the GLC as it manages 24.3 cubic feet of space behind the back seat to 56.5 cubic feet with both seats folded. The GLC Coupe loses some of that capacity and its cargo volume measures 18 and 49.4 cubic feet, respectively.
The smaller size of the GLA is mostly felt in the cargo area where it provides just 15.4 cubic feet of space, which will likely have you playing a mental game of Tetris when loading up for road trips. With the back seat folded, the GLA provides 50.5 cubic feet of space.
For those interested in towing, it should be noted that the GLA arrives without a towing rating while the GLC can pull up to 3,500 pounds.
Which SUV Is Better: GLA or GLC?
The GLA's smaller size makes it an attractive choice for those mostly constrained in an urban environment, however, the GLC provides slightly more cabin space and vastly more cargo volume that can better handle a family's worth of luggage.