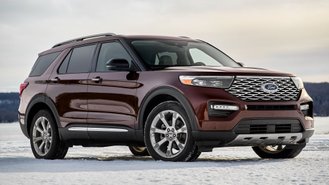 Three-row SUVs are a perennial favorite for American buyers, and these days we're spoiled for choice. The 2022 Nissan Pathfinder gets a ground-up redesign, aiming to steal buyers from favorites like the Ford Explorer.
However, just because the Pathfinder is the newest SUV on the block may not necessarily make it the better choice. Here's a comparison of key specs and features to help you make an informed decision on which one to buy.
What the Ford Explorer Gets Right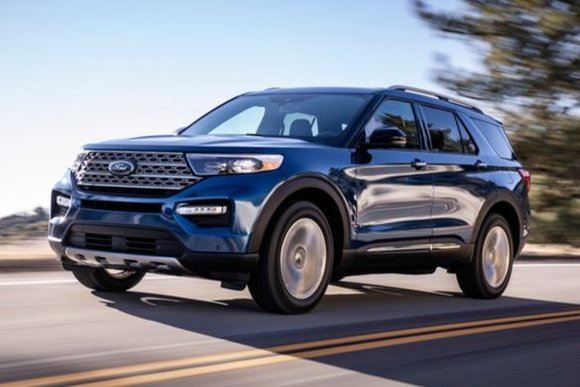 The Explorer's lineup is more varied than the Pathfinder, particularly under the hood. While the Pathfinder is only available with a traditional V-6, the Explorer offers three powertrain configurations. Even the base engine — a 2.3-liter turbo-four — makes more power than the Pathfinder.
The second option is a hybrid, which manages up to 28 mpg combined. That still trails the frugal Highlander Hybrid, but it's substantially better than the Pathfinder's 23 mpg combined.
The Explorer's cabin is slightly more spacious than the Pathfinder's. Ford wins on cargo capacity in every configuration, and the third row has nearly five extra inches of legroom (although neither model is comfortable for adults in the way-back).
Finally, the Explorer's trim lineup is wider than the Pathfinder's. That includes an off-road specific Timberline trim, which comes with hill descent control and a limited-slip rear differential. For those who frequently stray from the pavement, it's more capable than the Pathfinder.
Read Our Overview of the Ford Explorer
What the Nissan Pathfinder Gets Right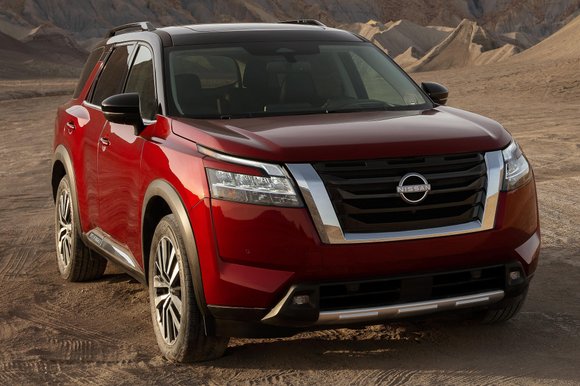 The Pathfinder may come with only one engine, but it's now paired with a nine-speed automatic transmission, which is an improvement over the previous generation's CVT. Properly equipped, the Pathfinder will tow up to 6,000 pounds — the Explorer maxes out at 5,600.
While both models start with an eight-inch infotainment touchscreen, but a nine-inch screen is available as an option. To match the larger screen, Explorer buyers are forced into the pricey ST or Platinum trims. Nissan's infotainment system is smooth and intuitive.
The Pathfinder's cabin is slightly smaller, but it's easier to manage. The second row flips forward at the touch of a button, which makes third-row entry much easier than it is in the Explorer.
Read Our Overview of the Nissan Pathfinder
A Matter of Inches
The new Pathfinder is an improvement over the previous version, and it's a respectable choice for family buyers. It covers most bases, and its feature set is strong.
Still, the Explorer is priced similarly and does most jobs slightly better. The Explorer's larger cabin, customizable lineup, and powertrain options make it a more versatile choice.
Our Verdict
Our nod goes to the Explorer. The Pathfinder has no glaring weaknesses, but we can't see many reasons to choose it over the Explorer. The Explorer provides more options, superior efficiency, and extra cabin space.