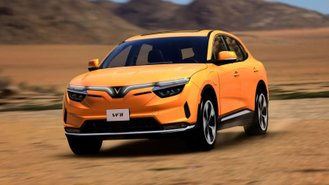 VinFast's arrival in the U.S. certainly is a notable one. New automotive manufacturers joining the U.S. market aren't a particularly common occurrence in general, and VinFast is the first Vietnamese automaker to take the plunge. We compared their first two models to arrive stateside to help prospective buyers better understand this new brand.
VinFast VF 8 vs. VF 9 Price
Most of us might not be too familiar with VinFast yet, but you'd probably guess the VF 9 is more expensive than the VF 8, and you'd be correct. The two-row VF 8 will be offered in four trims: City Edition Eco, Eco, City Edition Plus, and Plus, but the City Edition models are arriving first and have smaller batteries.
The VF 8 City Edition Eco has a starting price of $50,200 while upgrading to the City Plus will set you back $57,200. The standard VF 8 models start at $58,200 and $64,700 for the Eco and Plus, respectively.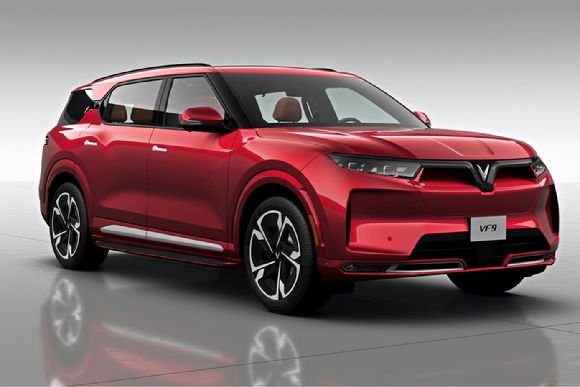 VF 9 pricing hasn't officially been announced yet and remains subject to change, but we do know it's set to start at $83,000. Going off precedent (the VF 8's price), we'd expect the Plus to cost about $8,000 more. That's a lot relative to the VF 8 (and in general), but keep in mind the VF 9 is a larger and more capable vehicle.
VinFast VF 8 vs. VF 9 Size
Again predictably, the VF 9 is larger than the VF 8. Being a large three-row SUV, it is 14.5" longer and 12.6" wider than its smaller sibling. Interior dimensions haven't been revealed so we don't know exactly how much more spacious the VF 9 is yet, but expect its cabin to offer a roomier feel.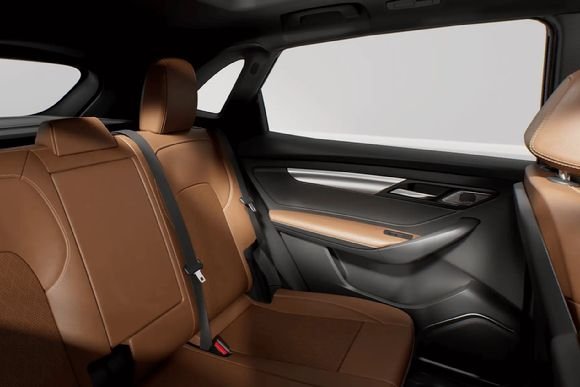 VinFast VF 8 vs. VF 9 Cargo Space
We don't have interior dimensions at our disposal yet, but the VF 9's added bulk will mean more cargo space, especially with the third row folded down.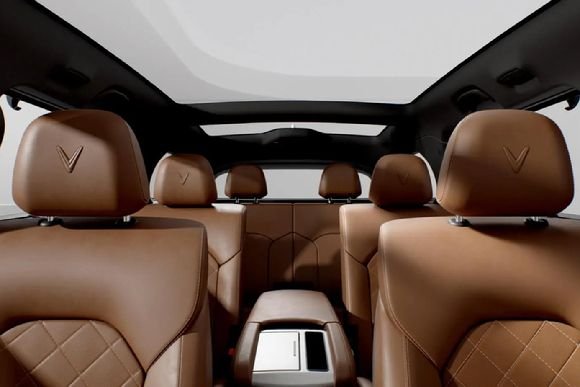 VinFast VF 8 vs. VF 9 Range
The VF 8 City Edition offers 207 miles of driving range, while the larger batteries in the standard VF 8 see that figure increase to 293 miles.
The VF 9 offers a 369-mile max range. That's considerably more than the VF 8, but it's a larger and more expensive vehicle. It's worth noting that all of these range figures are estimates from VinFast. There are no official MPG calculations from the U.S. government as of yet.
VinFast VF 8 vs. VF 9 Towing
Official towing capacity and gross vehicle weight ratings for both VinFast models have yet to be revealed. That being said, we expect the larger VF 9 to be the more capable hauler. Also worth keeping in mind is the decrease in the driving range that can come with towing with EVs, although we're not yet sure if VinFast has found a way to mitigate this issue.
Which Is Better: VinFast VF 8 or VF 9?
VinFast is one of the more interesting automakers to debut in the U.S. in a long time, and their two flagship models have a lot to offer. Although the VF 9 offers more impressive power and capability, we think the smaller VF 8 provides a better value. Although it's somewhat of an apples-to-oranges comparison as the VF 9 is not offered as a City Edition model, we don't feel the VF 9's additional size and range makes up for the over $30,000 gap in price over the VF 8.
Of course, we wouldn't recommend the VF 8 if you need a three-row electric SUV. We'd instead opt for the Kia EV9, which offers a similar capability for a price competitive with the smaller VF 8. We especially don't like the VF 9's value proposition compared to established luxury EVs like the BMW iX, or off-road-ready EVs like the Rivian R1S.
Another mark in the VF 8's favor is that it already has incentives. The VF 8 City Edition Eco can currently be leased for $399 for 24 months with $5,349 due at signing. The promotional lease deal can also be combined with a $3,000 City Edition discount.
The VF 9 may end up featuring strong incentive offers when it officially goes on sale, and we can't really hold the fact that it isn't out yet against it, but it's worth noting that the VF 8 already has deals.