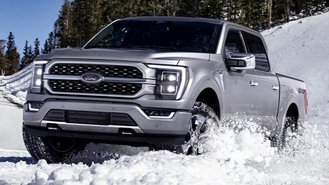 Hybrid vehicles are becoming more and more popular and we're seeing many brands introduce hybrid versions of their most popular models. This includes Toyota and Ford. But when it comes to the rugged life of a truck which hybrid is better? Let's take a closer look at the Toyota Tundra Hybrid vs. the Ford F-150 Hybrid to find out.
Tundra Hybrid vs. F-150 Hybrid Price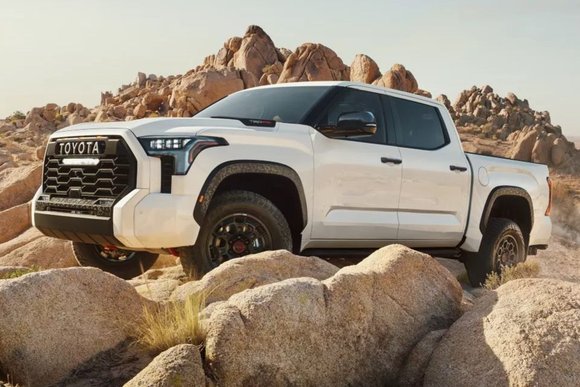 When it comes to comparing the base price of the Tundra Hybrid and the Ford F-150 Hybrid, there's an $8,225 difference between the two. The Tundra Hybrid starts at $54,795 while the base price of the 2023 Ford F-150 Hybrid is $46,570 including destination.
The Tundra Hybrid, treated like a separate model from the Toyota Tundra, comes in many trim levels. At its top trim level, Capstone trim with four-wheel drive and the 6.5-foot box, the Tundra Hybrid runs for an MSRP of $76,025.
Meanwhile, the Hybrid version of the F-150 is treated as a $4,495 option, and even tricking it out with all its packages won't bump the price anywhere close to that of the Tundra Hybrid.
Tundra Hybrid vs. F-150 Hybrid Specs & Towing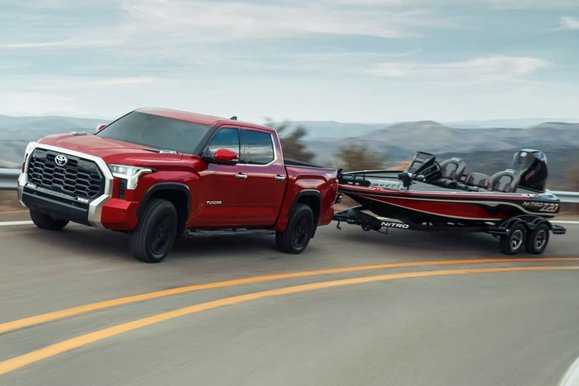 The Tundra Hybrid and F-150 Hybrid are pretty well-matched when it comes to size. The Tundra Hybrid is slightly longer, with a longer wheelbase than the Ford – 233.6-inches with a 146-inch wheelbase compared to 231.7-inches with a 145-inch wheelbase in their most popular configurations. Despite this, the F-150 is more spacious for passengers.
The Ford F-150 Hybrid provides 43.9-inches of front legroom and 43.6 inches of legroom in the back. Compare this to the Tundra Hybrid's 41.2 and 41.6 inches of legroom, respectively. Headroom is just a smidge taller in the front of the Tundra Hybrid, 41 inches to Ford's 40.8 inches. However, the F-150 affords back passengers nearly as much room with 40.4 inches of headroom, while taller people will be cramped in the Tundra Hybrid where headroom drops to 38.5-inches.
When it comes to cargo capacity, Ford's bed is 66-inches long, whereas the Tundra Hybrid is only 65.6-inches. The Tundra Hybrid has a payload capacity of 1,665 pounds. The Ford F-150 Hybrid has a maximum payload capacity of 2,120 pounds.
Toyota Tundra Hybrid's 3.5-liter i-FORCE MAX V6 produces 437 horsepower and 583 lb.-ft. of torque and tops out at a towing capacity of just 11,450. The Ford F-150 Hybrid's 3.5-liter PowerBoost Full hybrid V6 only produces 430 horses and 570 lb-ft of torque. But, it can tow up to 12,700 pounds when properly equipped.
Tundra Hybrid vs. F-150 Hybrid MPG
According to Fueleconomy.gov, the average driver can save around $300 a year with the Ford F-150 Hybrid compared to the Tundra Hybrid. Tundra Hybrid gets a combined rating of just 22 MPG from Fueleconomy.gov, while the F-150 Hybrid has an EPA estimated fuel economy of 25 MPG in all categories. Your savings will depend on how you drive.
Tundra Hybrid vs. F-150 Hybrid: Which Is Better?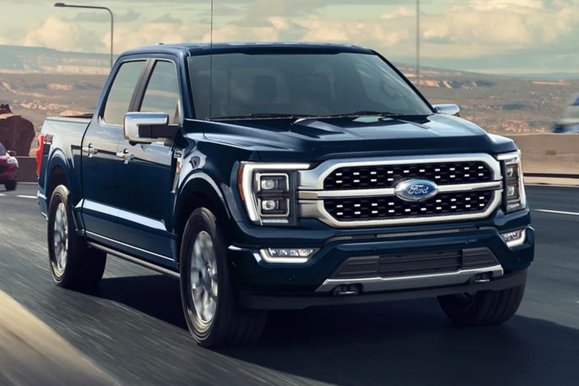 The Toyota Tundra Hybrid comes well equipped from the get-go, even base models come with a 14-inch infotainment touchscreen, nine speakers, four USB ports, and wireless AppleCarPlay and Android Auto.
Toyota also spares no expense when it comes to safety features on the tundra Hybrid. Every model includes adaptive cruise control, lane-keeping assist, evasive steering assist, automatic high beams, road sign recognition, blind-spot monitoring with rear cross-traffic alert, tailer merge warning, front and rear parking sensors, and forward and reverse automatic emergency braking.
Ford, on the other hand, gears its trucks toward the working crowd and doesn't have as fine a set of creature comforts inside. The F-150 base models come with an 8-inch touchscreen, Wi-Fi, Apple CarPlay, and Android Auto. Standard safety features only include automatic emergency braking with pedestrian detection. Other safety features can be had by adding optional packages to your build.
Both trucks are capable workhorses, but with their better fuel economy and towing capabilities, the Ford F-150 Hybrid wins our vote in this regard. However, if you're looking for a capable truck with a more upscale cabin and don't want to dole out extra cash for safety features that should be standard, the Tundra Hybrid is for you.