Electric vehicle adoption was one of the major things that Joe Biden ran on as a candidate for the presidency. One of the major ways to do that for consumers is to make electric cars more affordable through incentives. President Biden is looking to do exactly that with his Build Back Better legislation. While the legislation still has to get through the Senate, it proposes that U.S. buyers could be eligible for a federal tax credit of up to $12,500 on an electric-car purchase. Unfortunately, as InsideEVs points out, zero cars on the market meet the requirements for the full tax credit amount.
Because of the battery issues Chevrolet is having with supplier LG and the current recall involving every Bolt EV and Bolt EUV ever made, GM isn't producing either electric car currently. With that vehicle out of the equation, not a single EV on sale complies with the Build Back Better legislation to be eligible for the full $12,500 figure.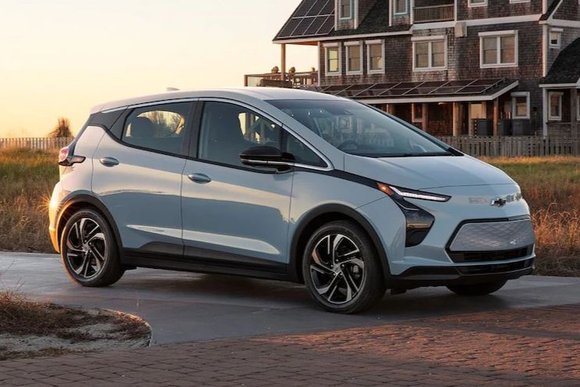 As a refresher on the legislation, the proposal offers consumers with a $4,000 credit for purchasing an EV, an extra $3,500 for electrified vehicles with a battery pack of least 40-kWh of capacity, an additional $4,500 for EVs that are built by a unionized workforce, and an extra $500 for EVs with American-made batteries. To qualify for the full amount, buyers have to purchase an electric sedan with an MSRP of up to $55,000 or an SUV, pickup truck, or van with an MSRP of up to $80,000.
The legislation is handing out a lot of money, but only the Bolt EV and Bolt EUV are the only two vehicles that quality for the full amount. The Ford Mustang Mach-E is produced in Mexico, Tesla's electric cars are assembled in the U.S. by non-unionized workers, Rivian has non-unionized workers, and the GMC Hummer EV and pickup are way too expensive. If there's one piece of good news, it's that the upcoming Cadillac Lyriq SUV should be eligible for the full amount, but that vehicle won't go on sale until the first half of 2022 as a 2023 model. Additionally, the upcoming Ford F-150 Lightning will also be eligible for the full federal tax credit.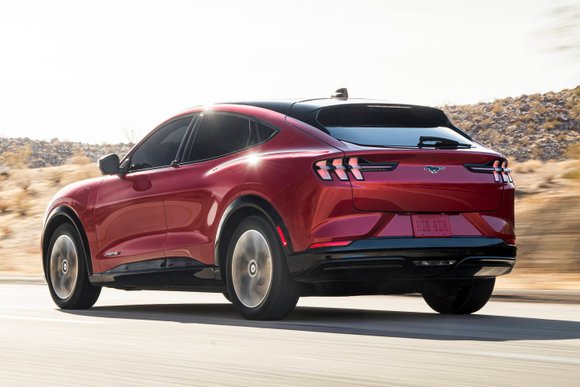 Numerous automakers, like Toyota and Tesla, have voiced their opposition to the legislation. They're upset with the unionized part of the equation. While several brands build electrified vehicles in the U.S., GM is the only large automaker that has a union for its employees. In the U.S., unions are controversial. Unions are supposed to protect workers, helping them get higher wages and better working conditions, but this isn't always the case, as the embezzlement scandal that the United Auto Workers was involved in proves. So, automotive workers and higher-ups have strong feelings toward unions.
Some see President Biden's legislation as an attack on non-unionized automakers. Others see it as a good thing, as it forces automakers to allow employees to unionize if they want to draw shoppers in. There's no right or wrong answer, it's just one way to provide consumers with a greater incentive to purchase an electric vehicle.
There's still a lot that needs to be done before the proposed legislation becomes a bill. It's currently in the Senate, where opposition to the unionized part of the equation is sure to cause some strife.
Top EV, PHEV, and Hybrid Car Deals
Source: InsideEVs